Schafer lends support to Hooten Foundation
Brewers outfielder joins advisory board to help raise awareness of PED abuse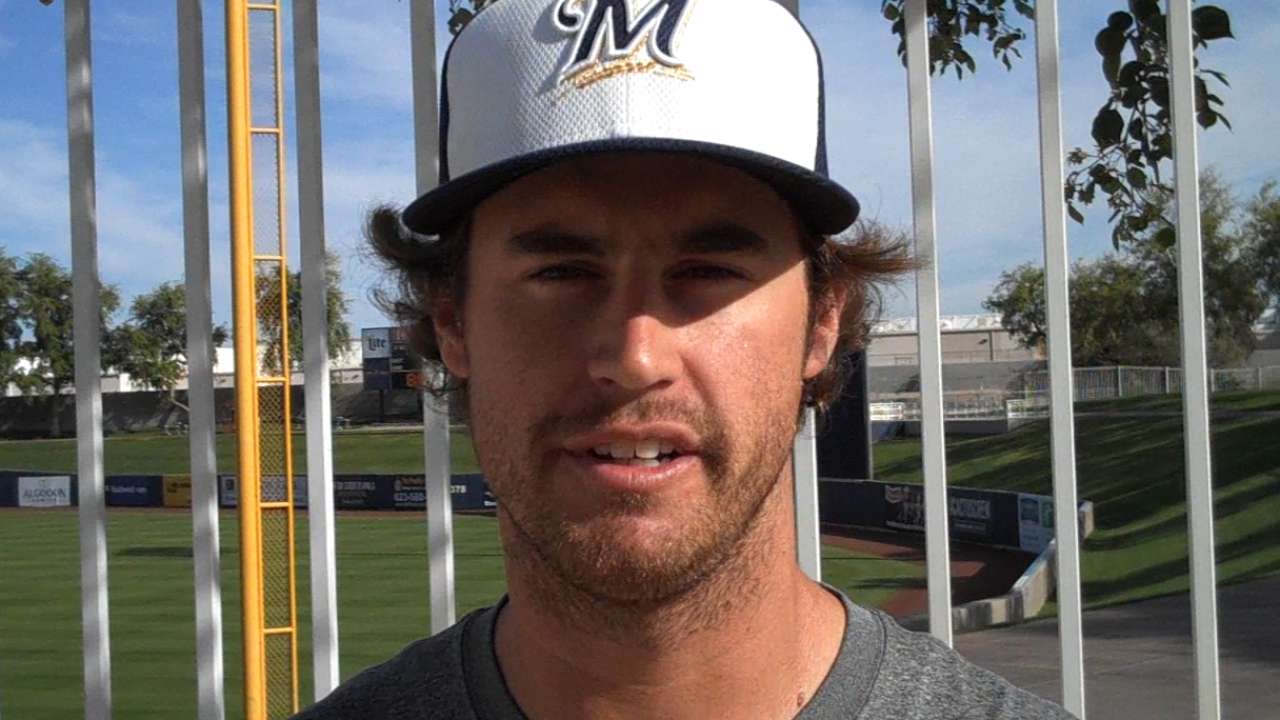 PHOENIX -- Moved by a father's effort to educate youth about the dangers of performance-enhancing drugs in the memory of his late son, Brewers outfielder Logan Schafer accepted an invitation to serve on the Taylor Hooten Foundation's advisory board.
Other players on the board include Dodgers pitcher Clayton Kershaw, Red Sox infielder Dustin Pedroia and Blue Jays outfielder Jose Bautista. They will participate in the foundation's educational activities throughout North America and appear in print, radio and TV public-service ads.
"I really like fairness and equality in the game," said Schafer, who is bidding for a spot on the Brewers' bench. "It's not just in baseball -- whatever you're doing in life, make sure you're doing things that are healthy and won't be detrimental to your lifespan. I feel like that's a cause I can get behind."
The Taylor Hooten Foundation was formed in memory of a promising 17-year-old prep baseball player who took his own life on July 15, 2003, as a result of his abuse of anabolic steroids. Major League Baseball has been a major partner of the foundation since 2005.
Schafer is one of two true outfielders left in big league camp beyond the four (left fielder Khris Davis, center fielder Carlos Gomez, right fielder Ryan Braun and reserve Gerardo Parra) already penciled into the Opening Day roster. The Brewers have to decide whether to carry a fifth outfielder for defense, or a "bat," so Schafer is on the bubble.
"The beauty of being a player is it's not up to you to decide," he said. "I'm not in management, I'm not in front offices, I'm out on the field playing. I'm getting my workouts in, my extra hitting, and making sure my body is right so I can go out there and play. However it shakes out, it shakes out. I'm not too worried about it. I know I can play baseball."
Adam McCalvy is a reporter for MLB.com. Read his blog, Brew Beat, and follow him on Twitter at @AdamMcCalvy. This story was not subject to the approval of Major League Baseball or its clubs.