Hale: Tomas may start season in Minor Leagues
D-backs manager said Cuban star could play third base or left field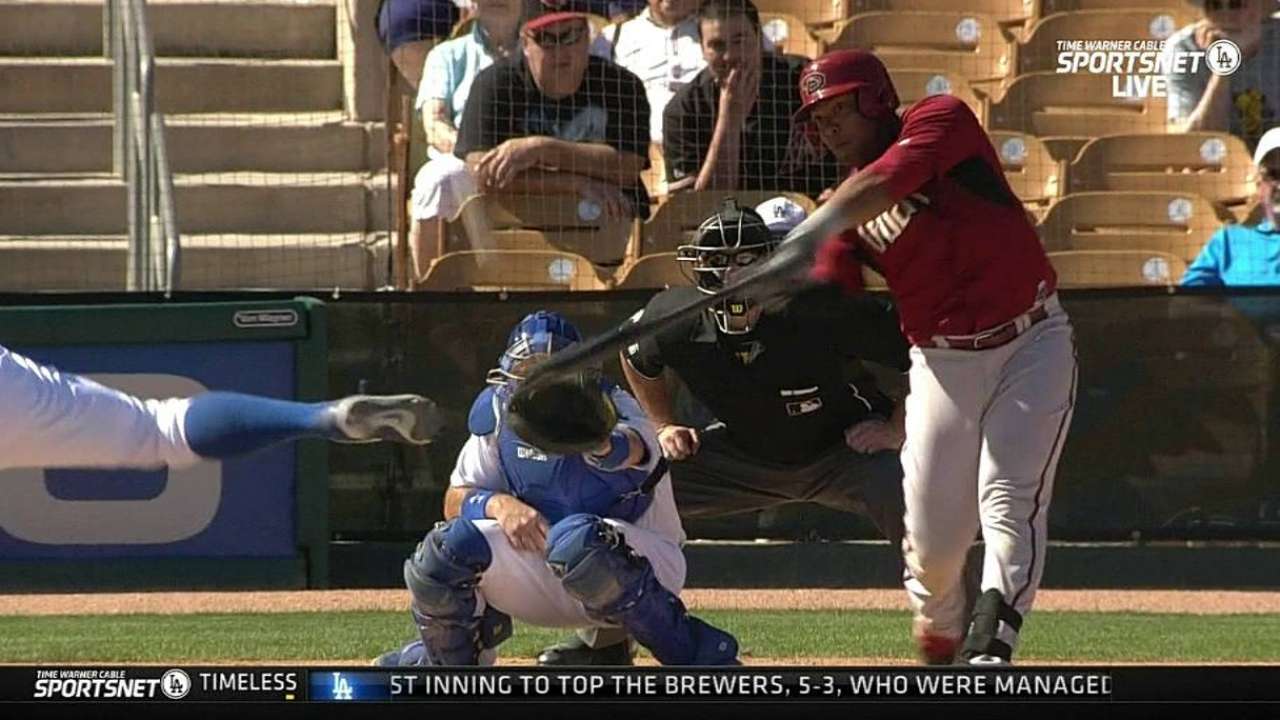 SCOTTSDALE, Ariz. -- Cuban star Yasmany Tomas could still start the regular season in the Minor Leagues, D-backs manager Chip Hale said on Thursday before his club played the Padres in a Cactus League game at Salt River Fields.
"Yeah, there's a definite chance," the first-year manager said about determining the answer to the biggest question in camp. "It's going to come down to us all sitting down and everybody talking about what's best for the Major League team."
The decision on Tomas is among a number of others as camp winds down to the final week. The D-backs will make sweeping cuts on Sunday, and Hale said he wasn't certain whether Tomas' immediate future would be determined by then.
Tomas has been having problems learning to play third base this spring, but the D-backs have also been working with him on his hitting. Tomas was held out of Thursday's game, and Hale said he would get about 14 at-bats instead in an intrasquad game.
Tomas is batting .250 (12-for-48) with two homers, seven RBIs and three errors in 16 games playing both third and left field.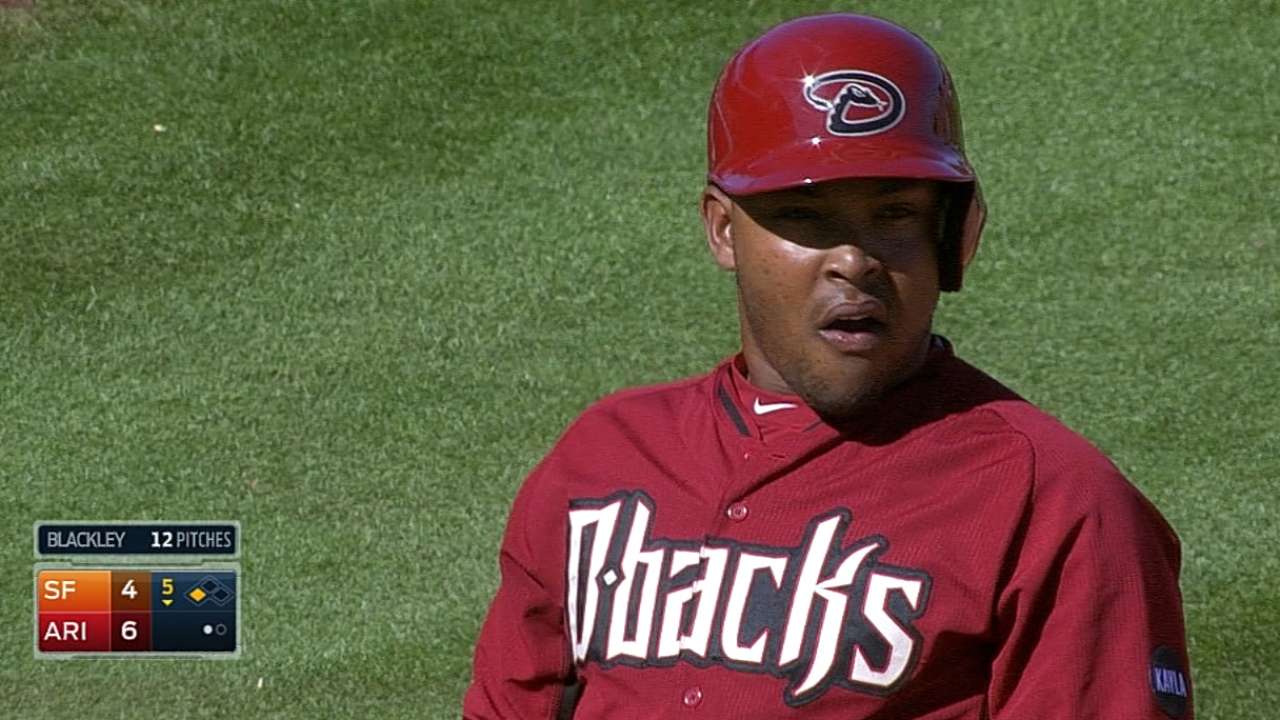 "We're getting there," Hale said, when asked how close the club was about making a decision on Tomas. "He's starting to drive the ball. He drove the ball the other day against the Dodgers and had some really good at-bats. We're seeing his BPs getting a little fresher, his legs are getting a little bit stronger.
"And his defense has been OK. It's not like anybody has said he can't play here."
About whether Tomas would settle in at third base or left field, Hale added:
"He could do both. He could be a guy who'd do both on the big league team, or he could do both in the Minor Leagues. We haven't decided to take him off third yet, I think the point is."
The complicating factor is the six-year, $68.5 million contract Tomas signed with Arizona this past Dec. 9. The contract begins at $2 million this season and grows exponentially over the course of the six-year deal. Hale said financial considerations won't dictate where Tomas starts the season.
"You want him to be able to produce at the Major League level, too, so if we think he's ready, he will," Hale said. "But you have to do what's best for the player, too. [Yasiel] Puig went back to the Minor Leagues. A lot of guys started in the Minor Leagues. Just because you get paid out a lot money out of the chute, you have to do what's best for the development of him."
Tomas doesn't really present much of a comparison with Puig. The Dodgers sent the outfielder down after he hit .517 with three homers and 11 RBIs during the spring of 2013. When he was brought up to Los Angeles for good on June 3 of that season, he went on to have one of the greatest months in Major League history, batting .436 with seven homers and 16 RBIs.
Barry M. Bloom is a national reporter for MLB.com and writes an MLBlog, Boomskie on Baseball. Follow @boomskie on Twitter. This story was not subject to the approval of Major League Baseball or its clubs.