Schoop has two teeth removed
Second baseman pushing for Friday lineup return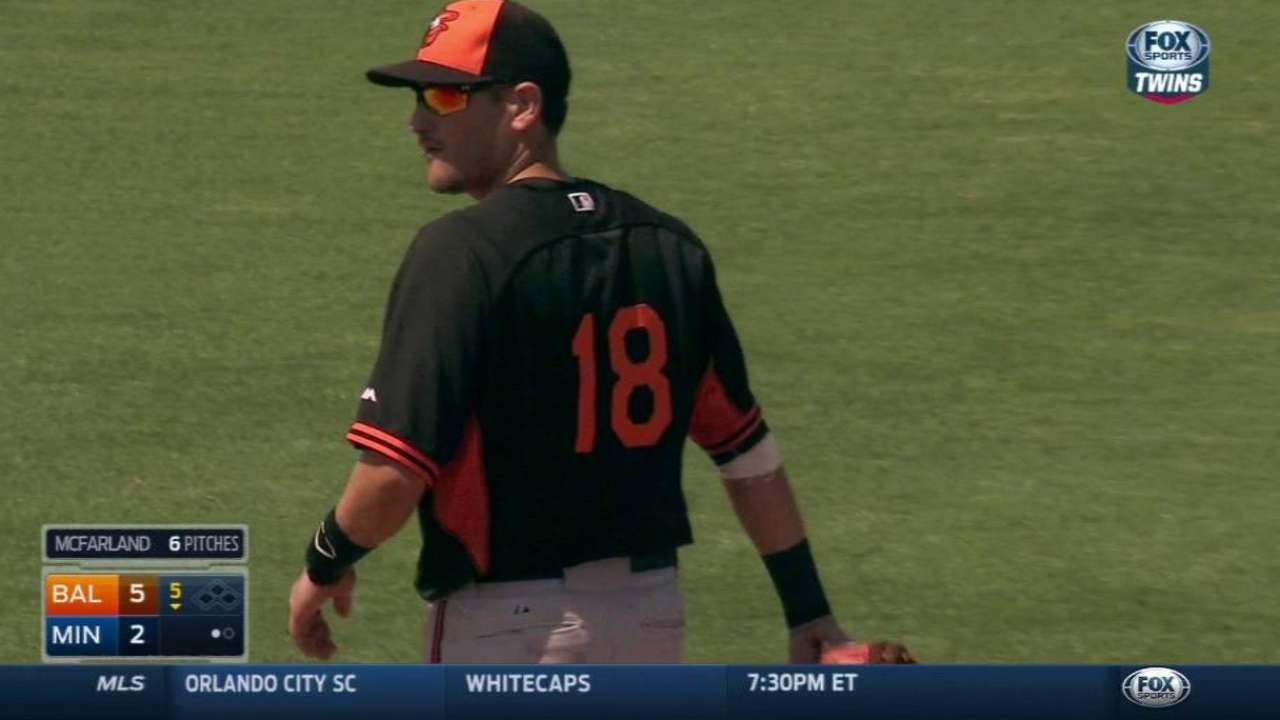 SARASOTA, Fla. -- Jonathan Schoop had two teeth removed Wednesday, one of which was a wisdom tooth, and said he will get two more removed in the offseason.
The pair that they took out had to be done now or he would have been sidelined at some point later this season.
"I feel good," said Schoop, who wasn't in Thursday's lineup in the O's 6-4 loss to the Tigers. "No pain, but the doctor [didn't] want me to run around yesterday. I think today, if I run, I could bleed. But I feel good. I'm thankful. I feel ready to go."
Orioles manager Buck Showalter wasn't sure exactly when Schoop would return to the lineup although the second baseman is pushing for Friday.
"[He] lost about six pounds, liquids only [diet]. He's got a couple big holes down there," Showalter said of Schoop.
"J.J. [Hardy] asked him if he put the teeth under his pillow last night. Trying to explain to [Curacao native] Schoop what the tooth fairy is was pretty funny. He hadn't heard it. He goes, 'What? maybe I can pull some more teeth.'"
Brittany Ghiroli is a reporter for MLB.com. Read her blog, Britt's Bird Watch, and follow her on Facebook and Twitter @britt_ghiroli. This story was not subject to the approval of Major League Baseball or its clubs.