In possibly his final rotation bid, Worley shows resiliency
Bucs fifth-starter candidate allows five early runs, then blanks Braves for five innings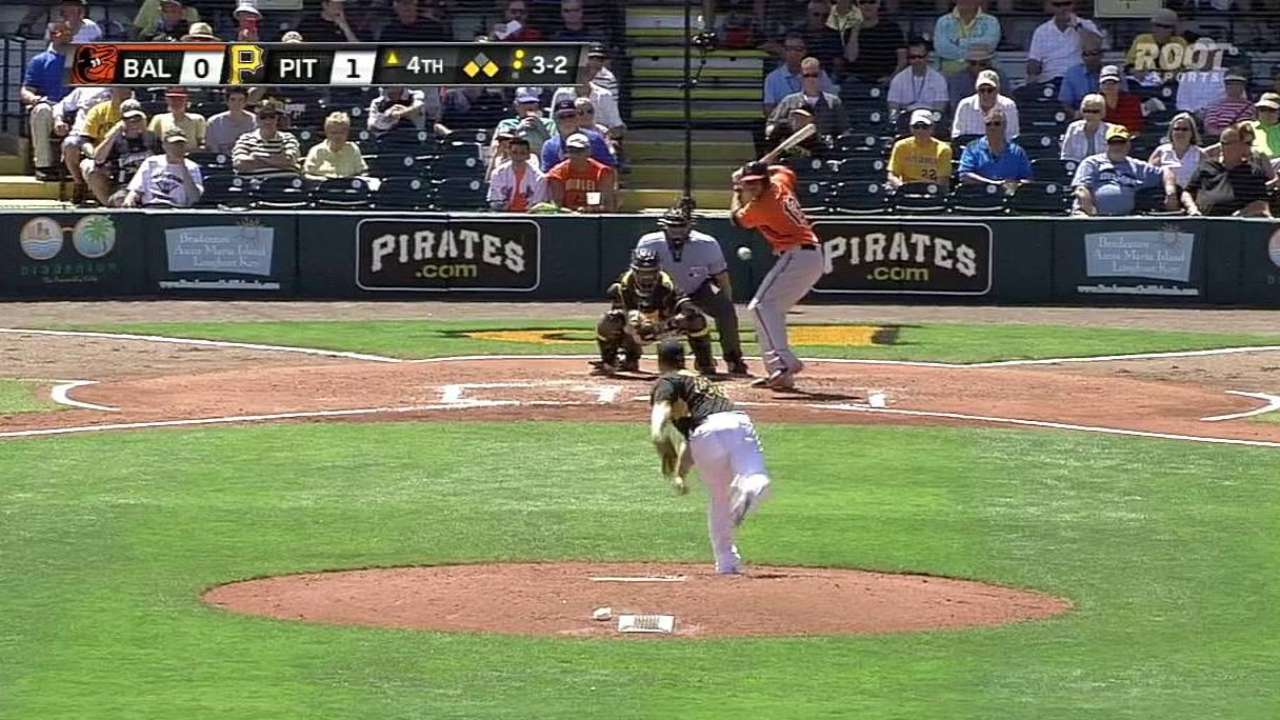 BRADENTON, Fla. -- With the Pirates set to make a decision soon about their final rotation spot, Vance Worley made what could be his final argument for the job Thursday.
The final line wasn't pretty -- five runs on seven hits over six innings -- but Worley was victimized by one bad inning. The rest of the way, he was all but untouchable.
The right-hander gave up four straight hits to start the game, induced two run-scoring groundouts, and served up a two-run homer to Atlanta's Chris Johnson. After that, Worley retired 15 of the next 17, including a stretch of 13 in a row that didn't put a ball in play out of the infield.
"It's always a good sign when pitchers or hitters can make in-game adjustments and take care of themselves," Pirates manager Clint Hurdle said. "It was a solid finish. He showed some resiliency."
Worley said the adjustment was similar to the one he made Aug. 18, when the Braves lit him up for six runs in the first, but nothing more after that.
"I think they can handle the inside pitch a little better than other clubs," Worley said. "I just made the adjustment and went away and had a little more success."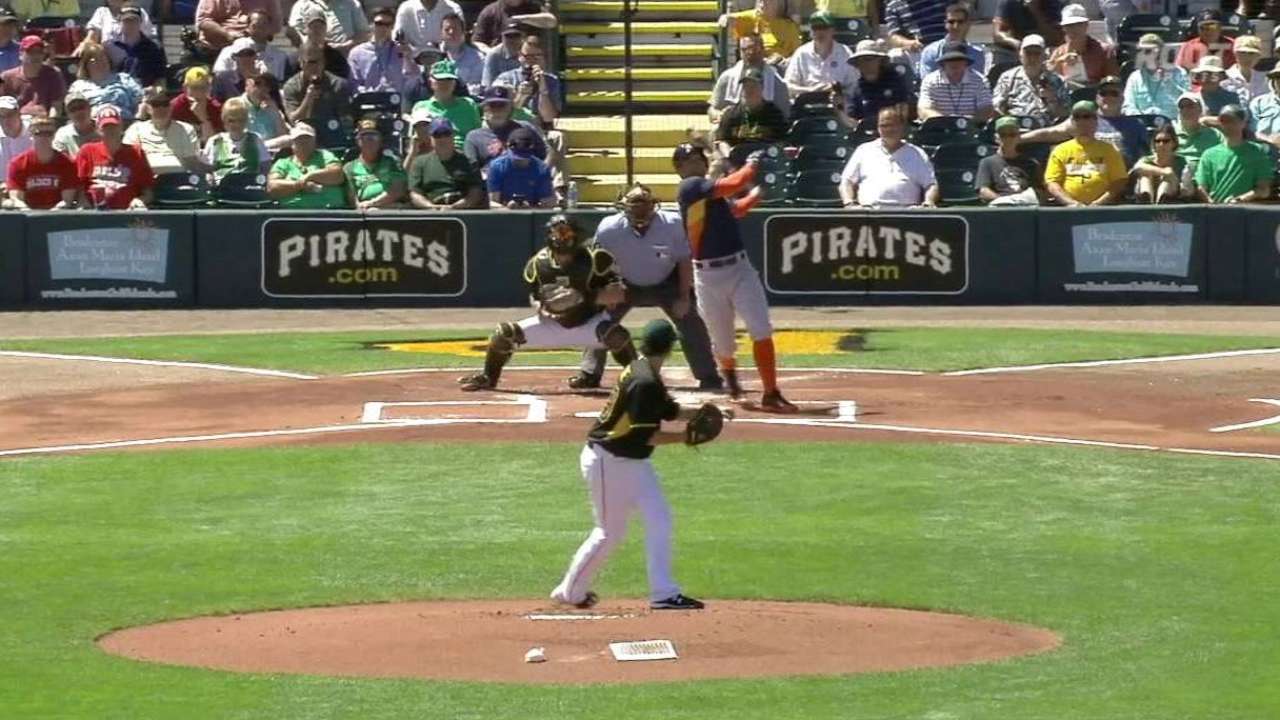 With only nine exhibitions remaining before Opening Day, the Pirates are running out of time to pick between Worley and left-hander Jeff Locke, who starts Friday.
Worley appears to be the favorite, but the Bucs aren't tipping their hand. Hurdle admitted the club needs to make a decision soon so each pitcher can prepare for their role to start the season.
"All you can do is go out and compete, and they're either going to like what they see or they don't," Worley said. "And they're going to make a decision after that."
The pitcher bumped out of the rotation will likely serve as a long reliever, staying stretched out in case he's needed to fill in for an injured starter.
"It's going to be a tough decision," Hurdle said. "I think you just know that you've got two very, very qualified Major League pitchers posted up for one spot.
"Obviously one guy will probably be happier than the other, but I don't think we can make a bad choice on the quality work both these men have done in the time they've been in a Pirate uniform."
Adam Berry is a reporter for MLB.com. Follow him on Twitter at @adamdberry. This story was not subject to the approval of Major League Baseball or its clubs.