Likely to lead off, Harrison not concerned with spot in order
Bucs third baseman focuses on performance; Cutch expected to remain at No. 3 slot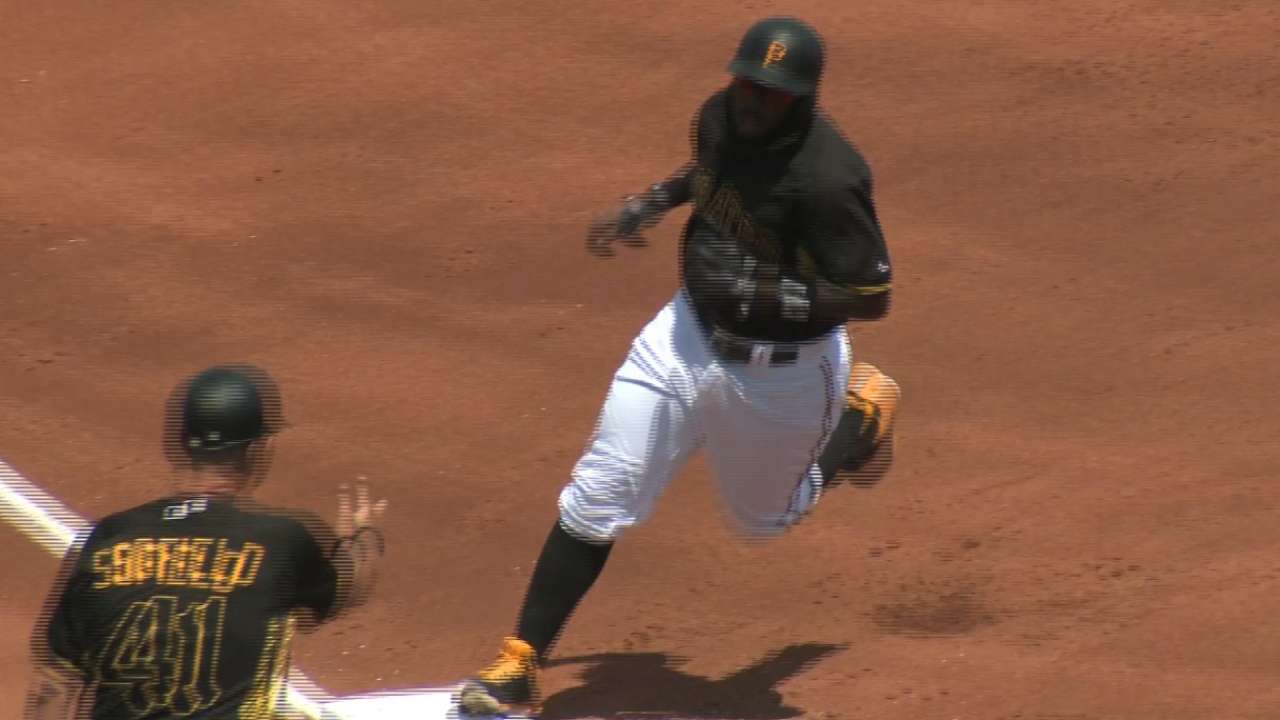 BRADENTON, Fla. -- Spring Training lineups don't often reflect the real deal come Opening Day, but the Pirates have trotted out something close to their everyday squad each of the past two games.
The constants between the Bucs' lineups Tuesday and Thursday were clear: Josh Harrison first, Andrew McCutchen third and Starling Marte fifth. Not that it's on their minds at this point.
"To be honest, I don't really pay attention to the lineup," said Harrison, who led off Thursday with a homer. "The lineup gets jumbled so much and we don't pay attention too much to what could be the Opening Day lineup and what could not. ... That's more [the media's] job, to look at the lineup and say maybe Opening Day, but none of us here have said, 'This may be our Opening Day lineup.'
"At the end of the day, we've got to worry about the task at hand and that's getting better every day."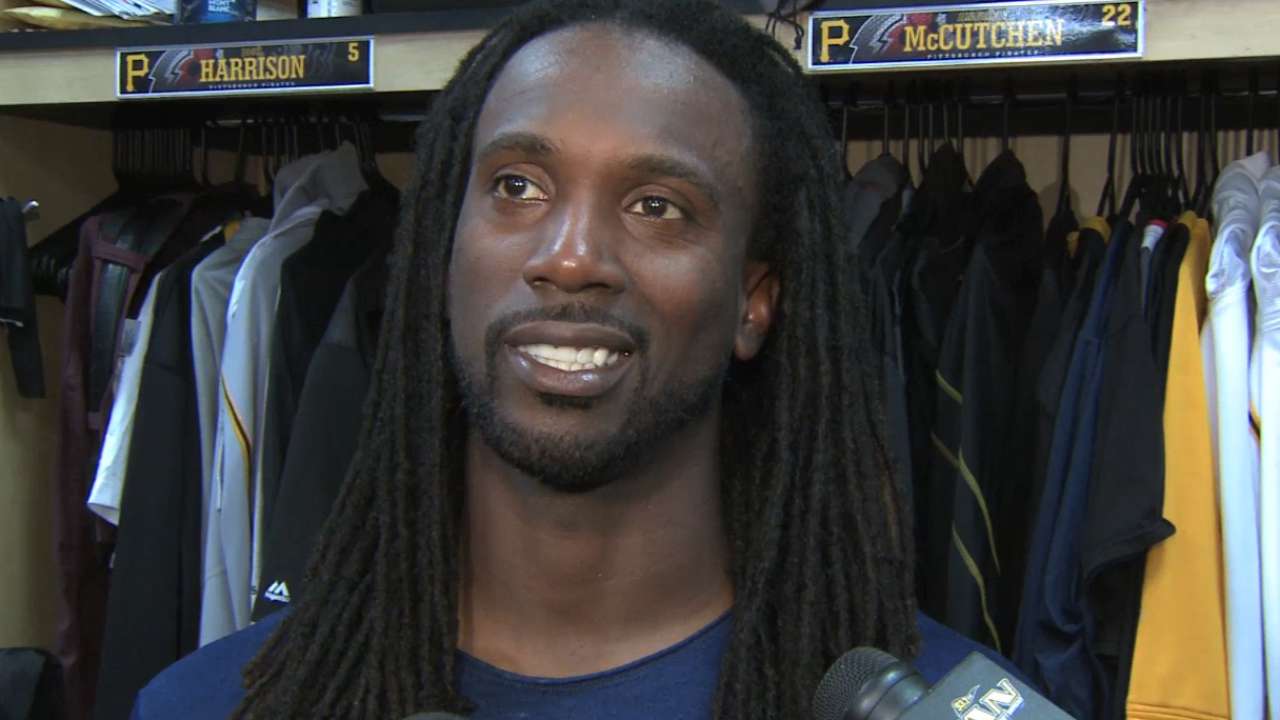 McCutchen is essentially guaranteed to bat third for Pittsburgh. He did so in all 146 games he played last season.
Marte has seen a lot of time in the five hole this spring, perhaps an indication of where he'll spend most of his days this season. Marte started at least 17 games at five different spots in the order last year, including 29 games each batting first and fifth.
Harrison started 83 games in the leadoff spot last year, and it appears he'll start this year there again. He hit .328/.359/.535 atop the order in 2014, so the spot seems to agree with him.
"Your approach changes at-bat to at-bat," Harrison said. "My leadoff approach changes day to day as well. They attacked me differently throughout the course of last year. The last month and a half, guys started mixing it up on me early. My approach is to go out there and get a good pitch to hit -- so in the grand scheme of things, my approach really doesn't change."
Around the horn
• Shortstop Jordy Mercer had three hits in Thursday's 7-5 loss to the Braves. He is 11-for-18 over his last five games, bringing his Grapefruit League average to .341 (14-for-41) in 13 games.
• Right-hander Gerrit Cole was scheduled to ramp up his pitch count to 100 in a Minor League game Thursday.
• Opening Day starter Francisco Liriano is scheduled to throw around 100 pitches in a Minor League game Friday, when the Bucs head to Fort Myers, Fla., to face the Twins. Reliever Tony Watson will also pitch an inning at Pirate City.
• Commissioner Rob Manfred is expected to meet with the Pirates before Friday's game at Hammond Stadium.
Adam Berry is a reporter for MLB.com. Follow him on Twitter at @adamdberry. This story was not subject to the approval of Major League Baseball or its clubs.