Fight for Royals' bullpen spot going down to wire
Flynn, Coleman leading candidates for likely one relief opening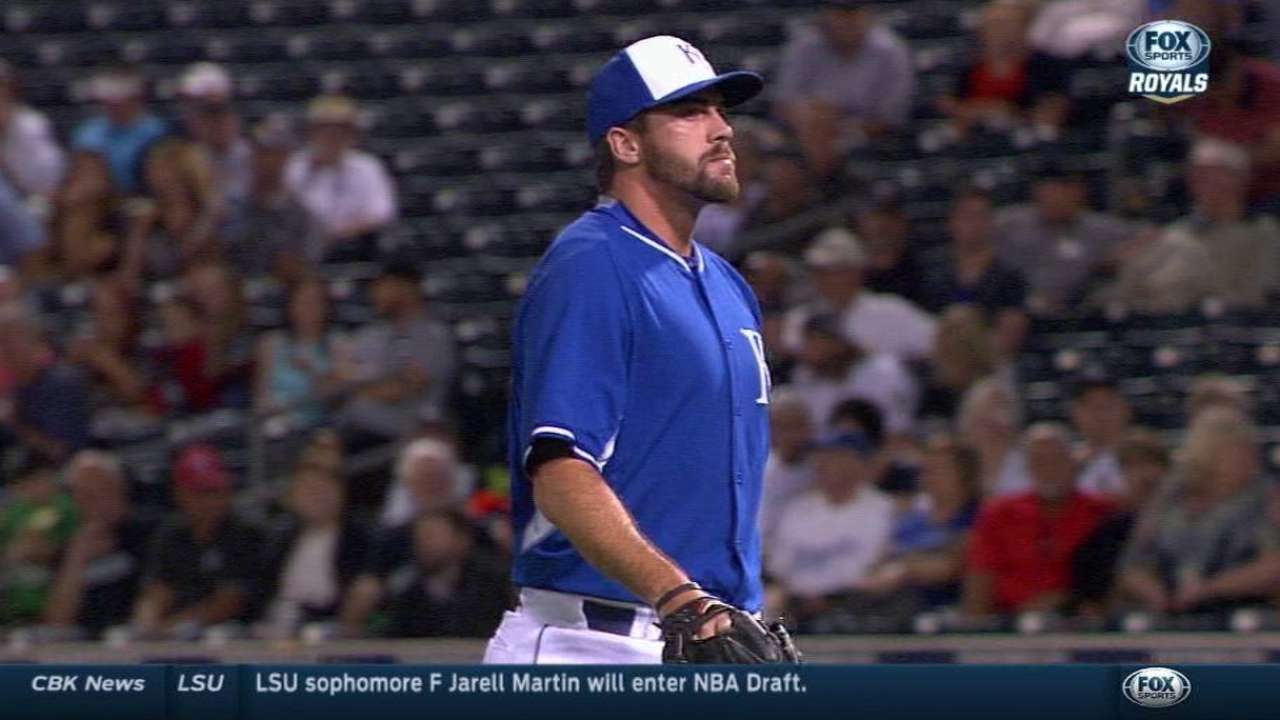 While Morales has been shaky lately, including giving up four runs in an inning Wednesday, manager Ned Yost said Morales still has the inside track for a bullpen spot.
"It's hard because Spring Training will fool you so you go back on track record," Yost said. "You have to be able to look at certain things, like he's a veteran guy. His [career] numbers are OK. His [career] numbers as a reliever were good.
"His fastball is up to 95 [mph] down here. We know he has a good cutter. We know he has a good breaking ball. You take all that into account."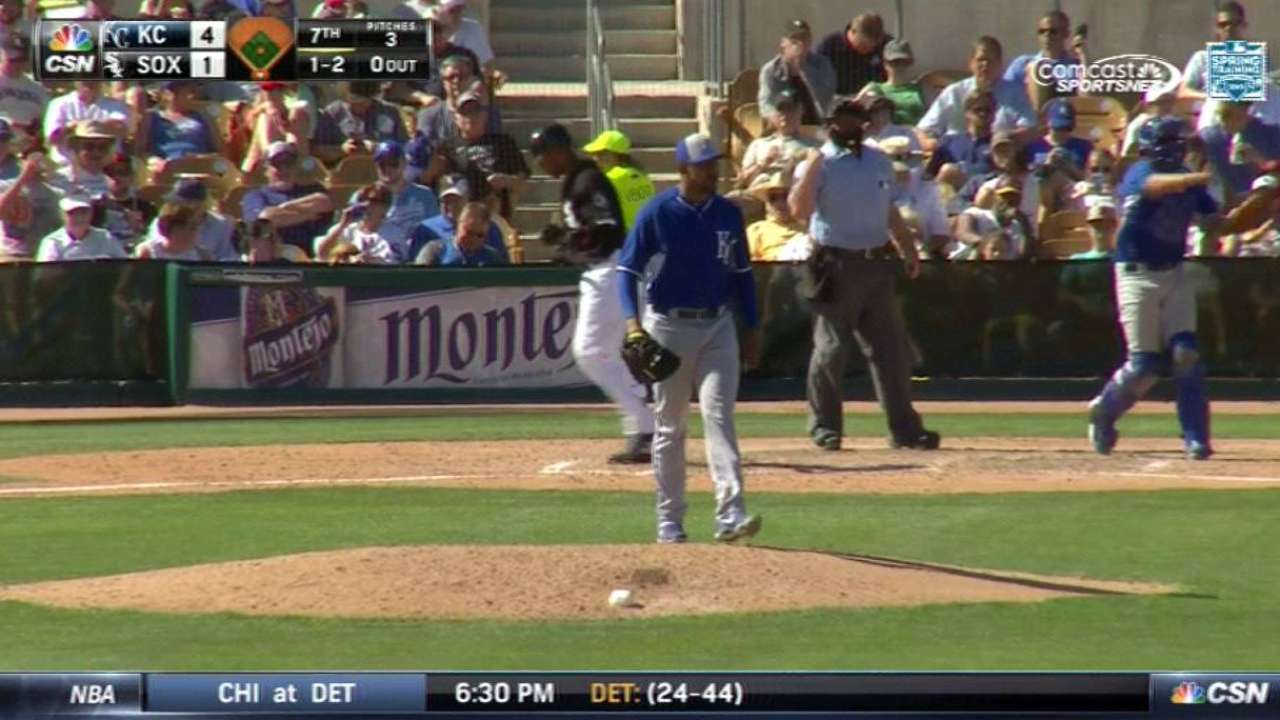 With Morales on the team, that would leave just one spot open among Louis Coleman, Brian Flynn, Ryan Madson and Luke Hochevar.
Rule 5 pick Jandel Gustave was put on waivers this week and was claimed Thursday by the Padres.
Hochevar, just a year removed from Tommy John surgery, has been impressive this spring but probably will start the season on the disabled list as he continues to build up his endurance.
"I think probably more than 50 percent of me thinks he'll be on the DL," Yost said.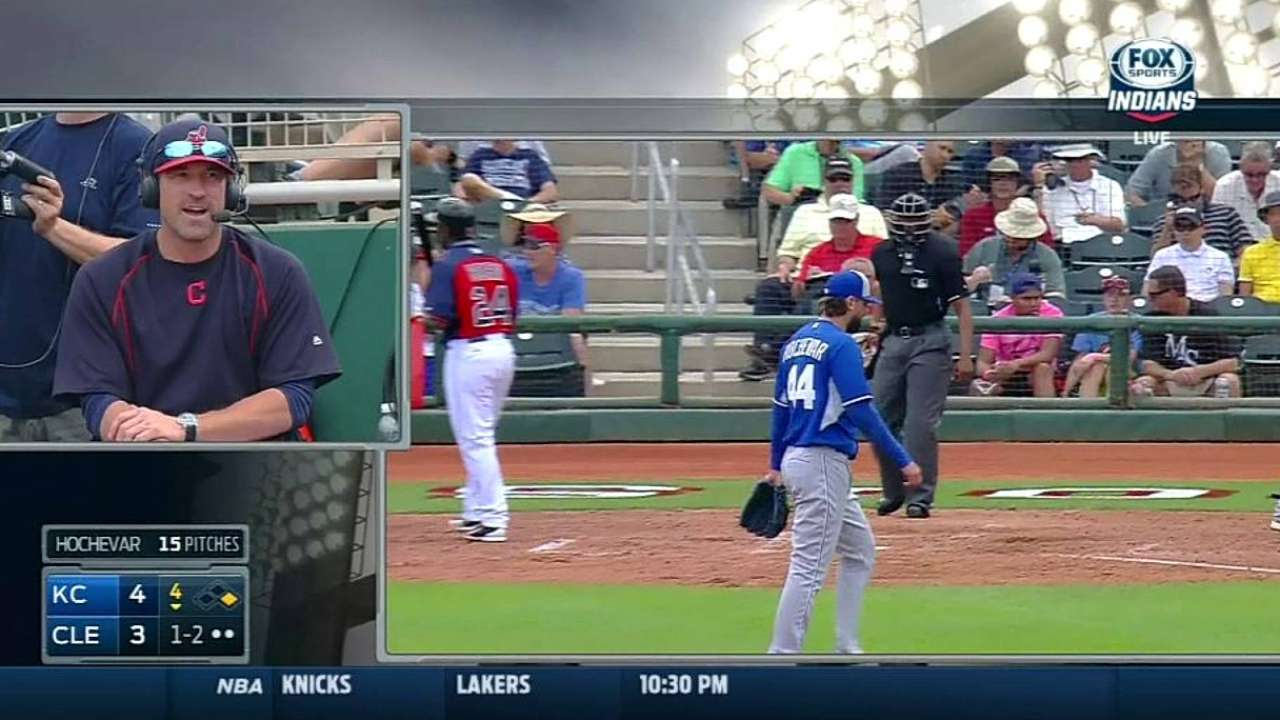 Madson also has been impressive this spring but hasn't pitched in the Major Leagues since 2011 and likely will start the season at Triple-A Omaha.
Yost raves about Madson's changeup, especially when he locates it down in the zone.
"When he does that, it pops your eyes," Yost said. "When he does it consistently, there's no telling what our bullpen will be like."
With Madson and Hochevar in Omaha, the battle seems to be reduced to Flynn and Coleman. Interestingly, Coleman is out of options, while Flynn has options.
"I don't know if [Flynn having options] hurts his chances," Yost said. "If it were last year or the year before, I would say definitely yes, it would hurt his chances. But now, you go into starting the year, winning Game 1 is as important as winning Game 162. You want your best pitchers."
Jeffrey Flanagan is a reporter for MLB.com. Follow him on Twitter at @FlannyMLB. This story was not subject to the approval of Major League Baseball or its clubs.