MLB.com Columnist
Richard Justice
15 stars off to fast Spring starts
Some of baseball's best gearing up for fantastic regular season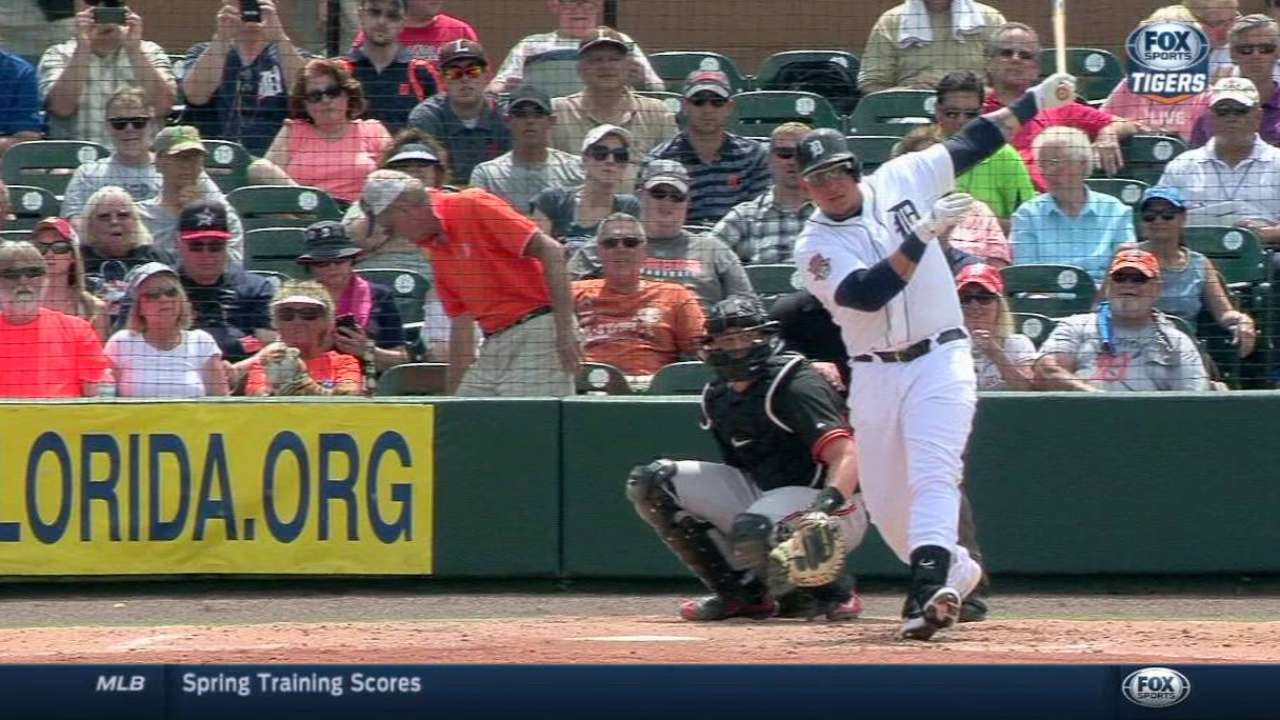 Good news here, good news there. Young players emerging. Yeah, even some not named Kris Bryant. Veteran players reproving themselves. Did you see the home run Miguel Cabrera belted Thursday afternoon? That's the thing about baseball's best players and one of the best things about Spring Training. They amaze us even when the games don't count.
With Opening Day closing in, let's round up 15 bits of good news from these last few weeks.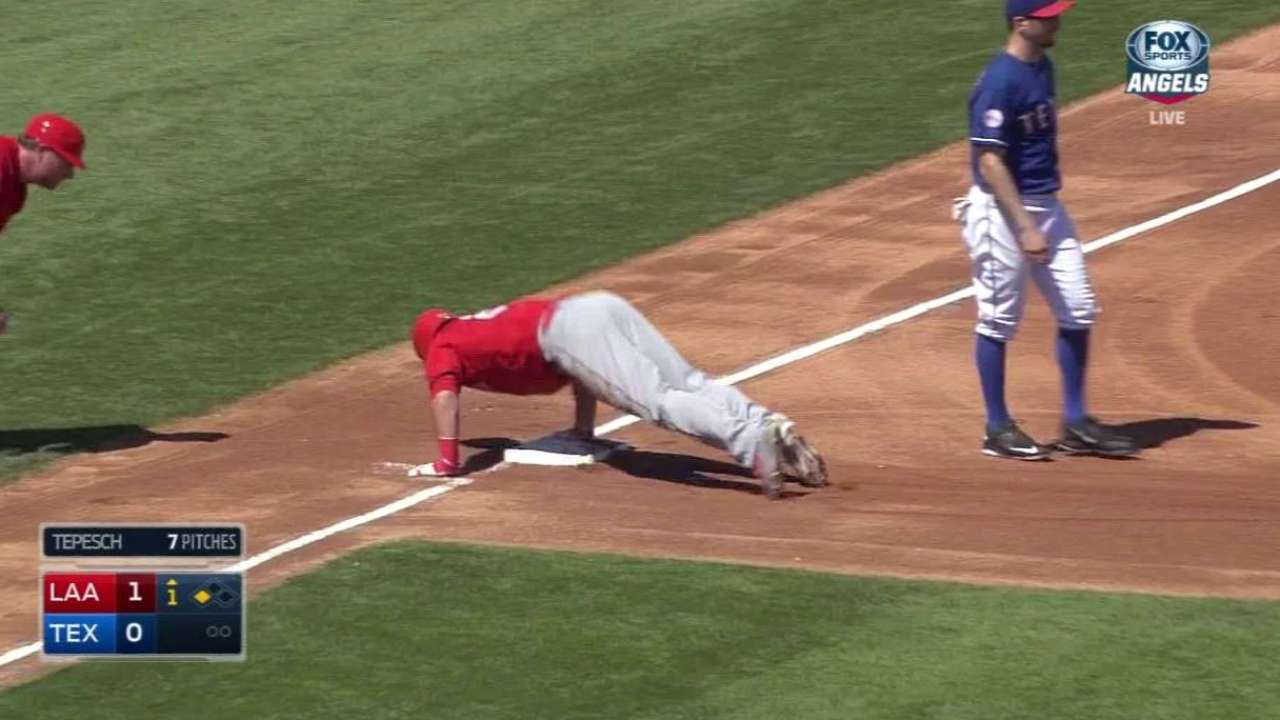 1. Mike Trout, Angels CF: How do you follow up three of the best seasons any baseball player has ever had? Trout began Thursday hitting .462. He has slugged home runs and doubles. Last year's American League MVP Award winner has legged out triples and stolen bases. He has done it all with joy and energy. There just aren't many things on earth more fun than watching this 23-year-old play baseball.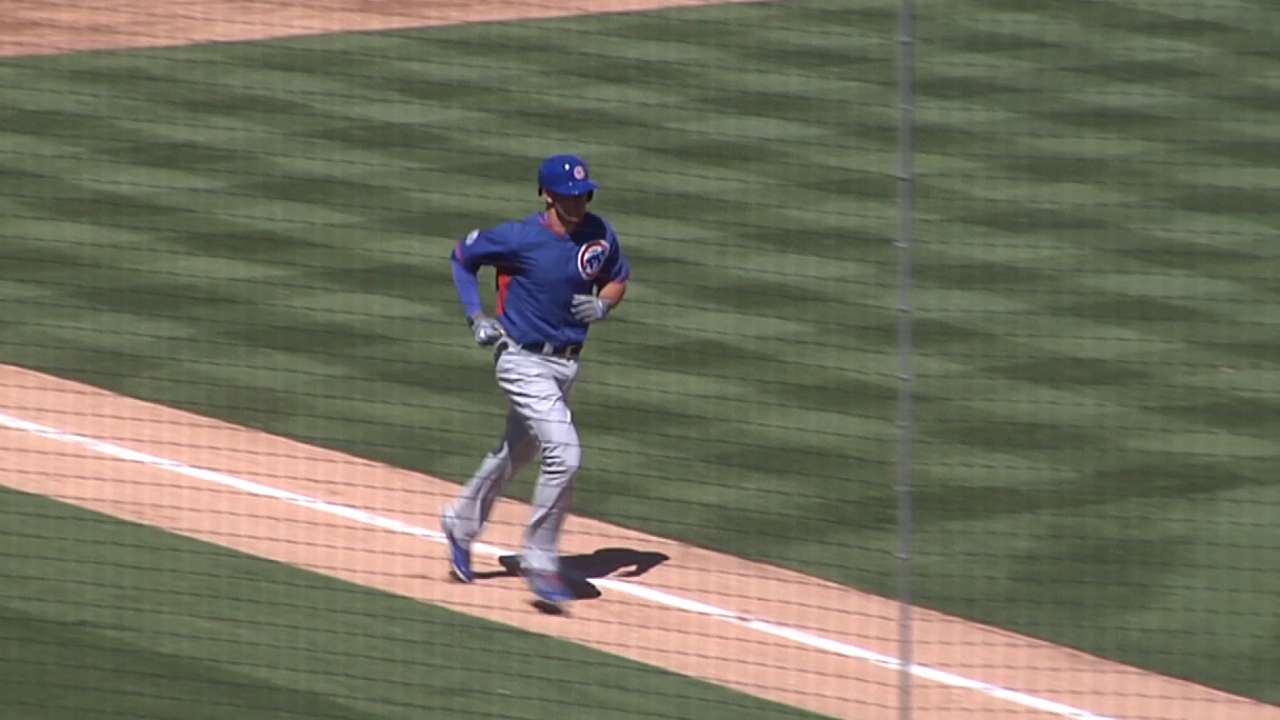 2. Bryant, Cubs 3B: Sometimes, one of the really heralded players on the planet turns out being better than even the most glowing projections. In terms of temperament and makeup and sheer talent, Bryant is on the fast track to being the face of the Cubs and one of the special players in the game. Forget the debate about when he'll make his debut. Let's give him the National League Rookie of the Year Award now and sweat the small stuff later.
3. Joc Pederson, Dodgers CF: When the Dodgers traded Matt Kemp, it was an endorsement that Pederson's time had come, that he would bring energy and enthusiasm and a boatload of skills to the big league team. The 22-year-old has passed every test with flying colors this spring, beginning with a .415 batting average and a dynamic presence in center field. That Dodgers outfield of Carl Crawford, Pederson and Yasiel Puig could be as good as any in the game.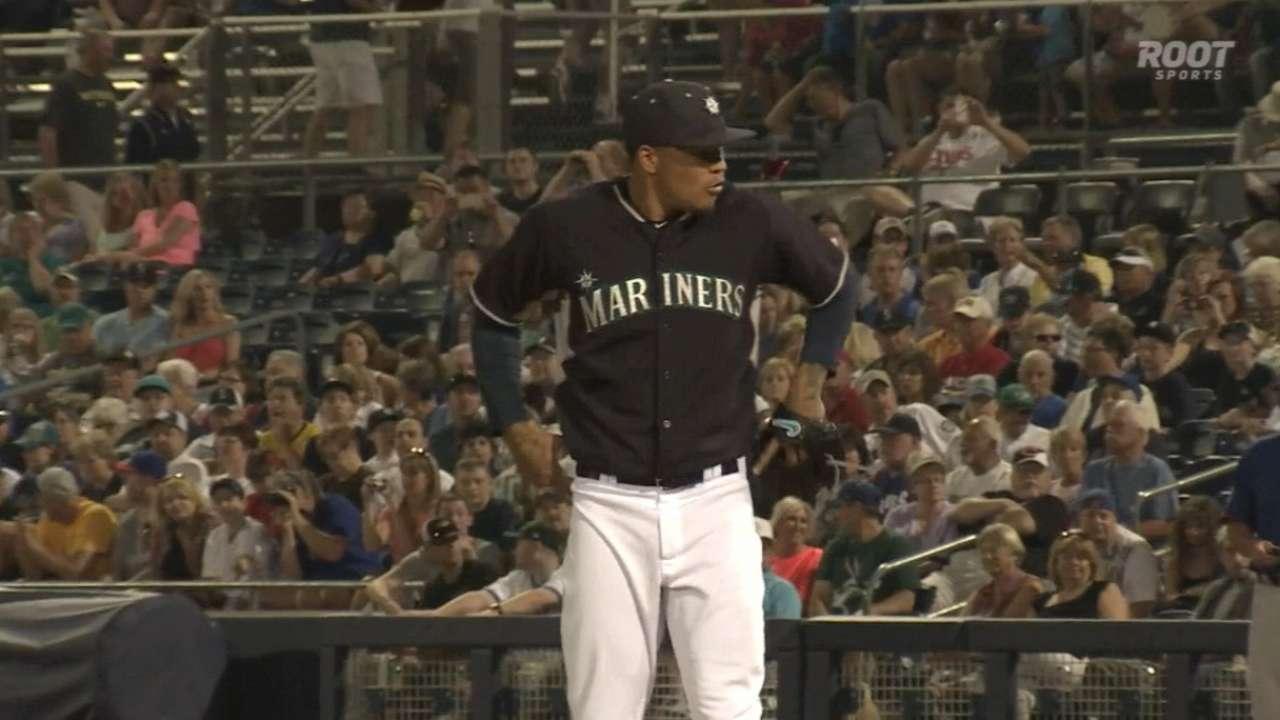 4. Taijuan Walker, Mariners RHP: Speaking of big-time prospects, there's this guy. He has been labeled a future great player for so long that he seemingly has been around forever. At 22, his time has arrived. Rather than give him anything, Seattle manager Lloyd McClendon said he wanted to see something on the mound before making a decision. Walker hasn't allowed a run this spring and it would be a stunner to see the Mariners -- a team with very high hopes -- not give him the fifth spot in the rotation.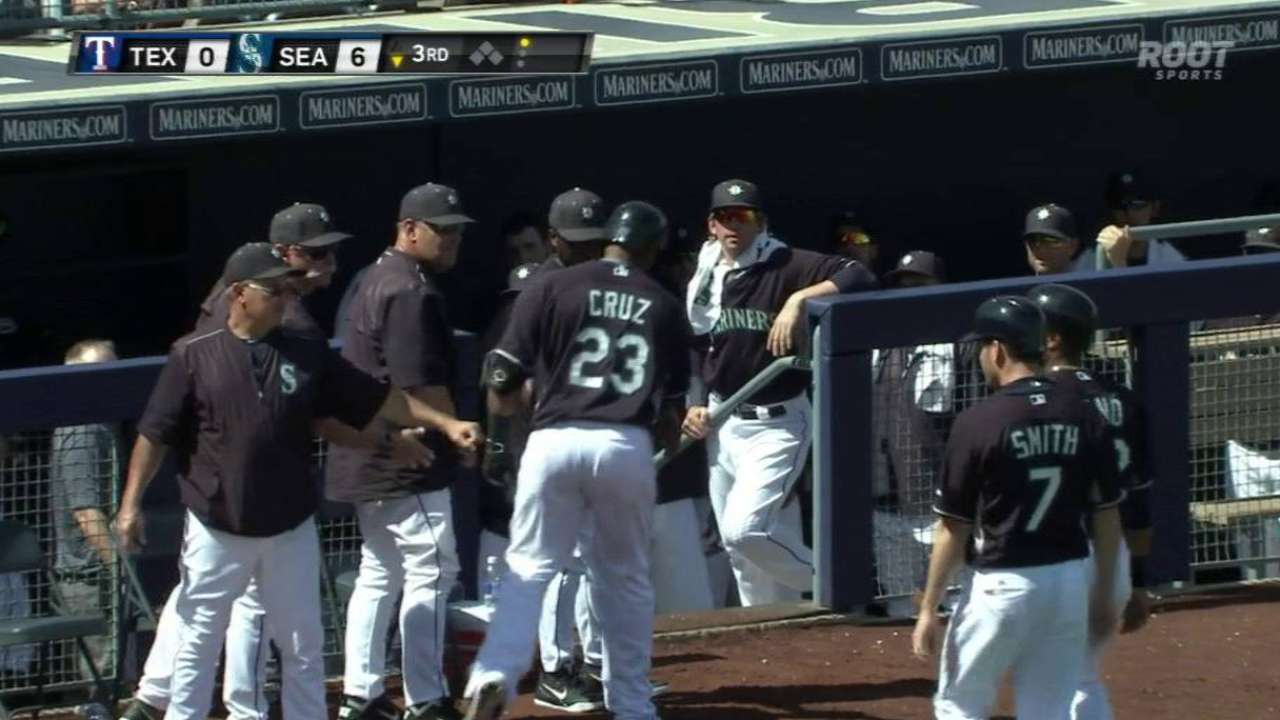 5. Mariners offense: General manager Jack Zduriencik has been on a roll the past couple of years, adding pieces here, there and everywhere. His offseason mission was to upgrade the offense, and that he did with the additions of Seth Smith, Nelson Cruz and Justin Ruggiano. Bingo. This spring, the pieces have clicked smoothly, and the Mariners have had one of baseball's best offenses.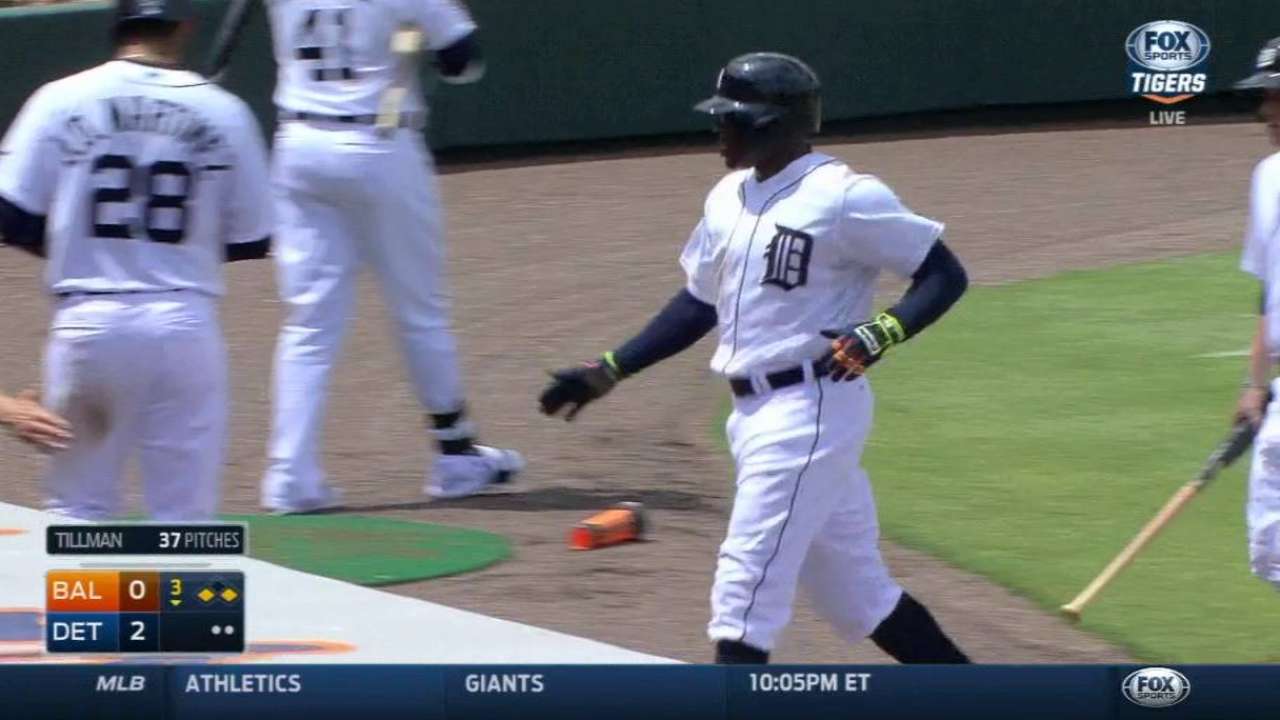 6. Cabrera, Tigers 1B: He hit a home run on Thursday afternoon that instantly reminded us of his strength and quickness. He simply went down to his ankles and golfed the ball out of the park. Now, finally, recovered from an assortment of leg injuries that have slowed him the past two years, he seems poised to get back on the short lists of those "Best Player in Baseball" conversations.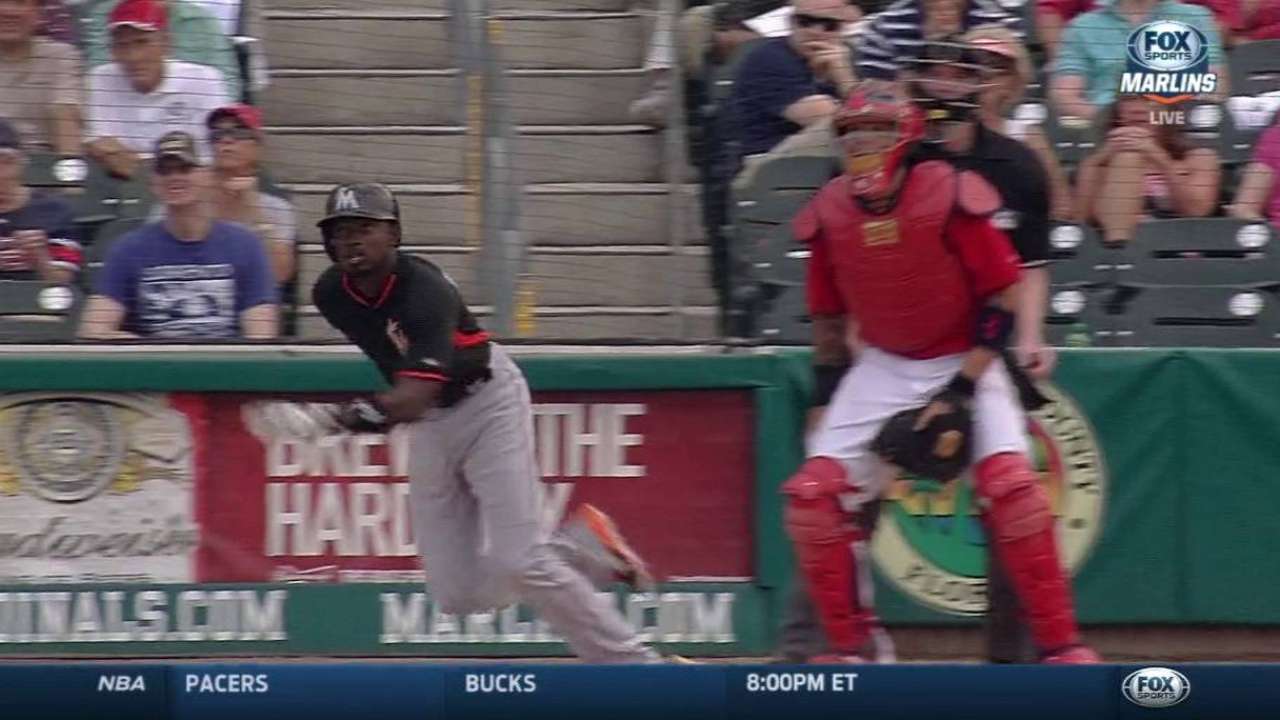 7. Dee Gordon, Marlins 2B: He was acquired from the Dodgers to put a dynamic presence in the lineup in front of Giancarlo Stanton. Gordon has picked up where he left off last season with the Dodgers, with six stolen bases and a .400 OBP. Stanton was a happy man when the trade was made, and he probably is even happier now after seeing Gordon in action.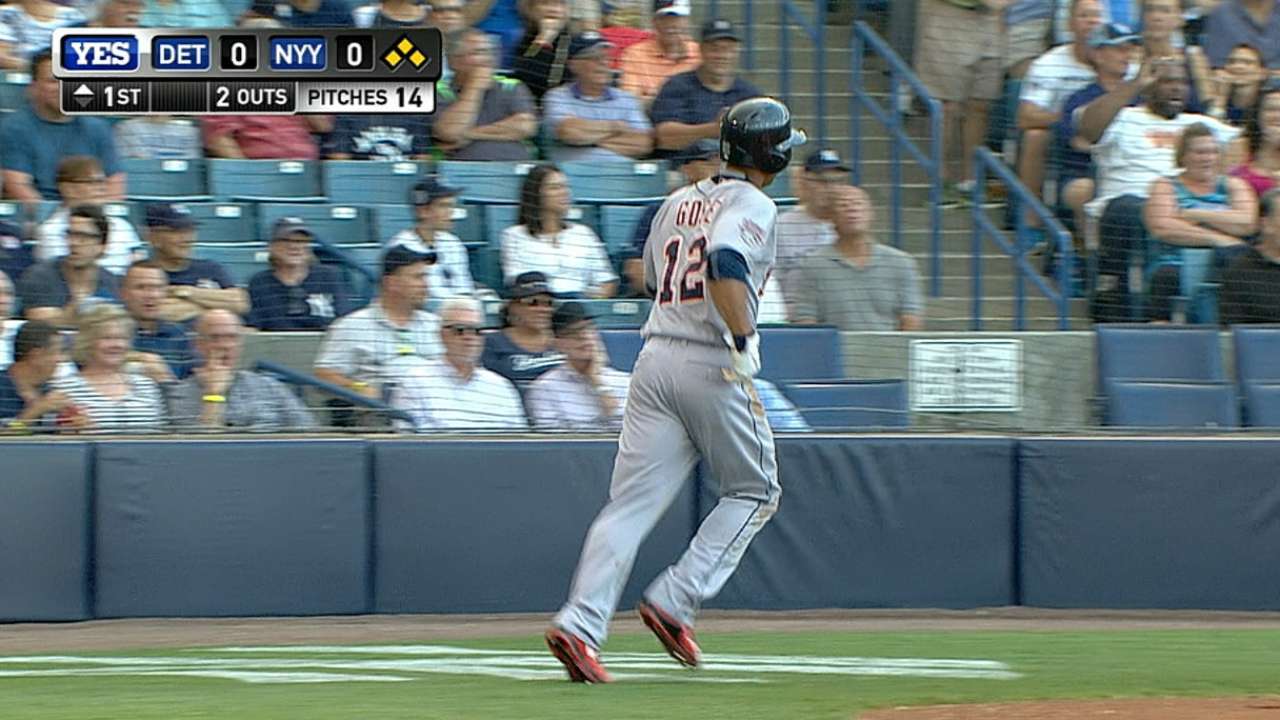 8. Anthony Gose, Tigers CF: Club president Dave Dombrowski got him to play defense. That was job one. With that pitching staff and with an offense filled with sluggers, Dombrowski wanted someone in center to make plays the way Austin Jackson had made them. Dombrowski considered offense secondary. So he got what he wanted. He's getting some offense, too, a .333 batting average at the beginning of the day on Thursday.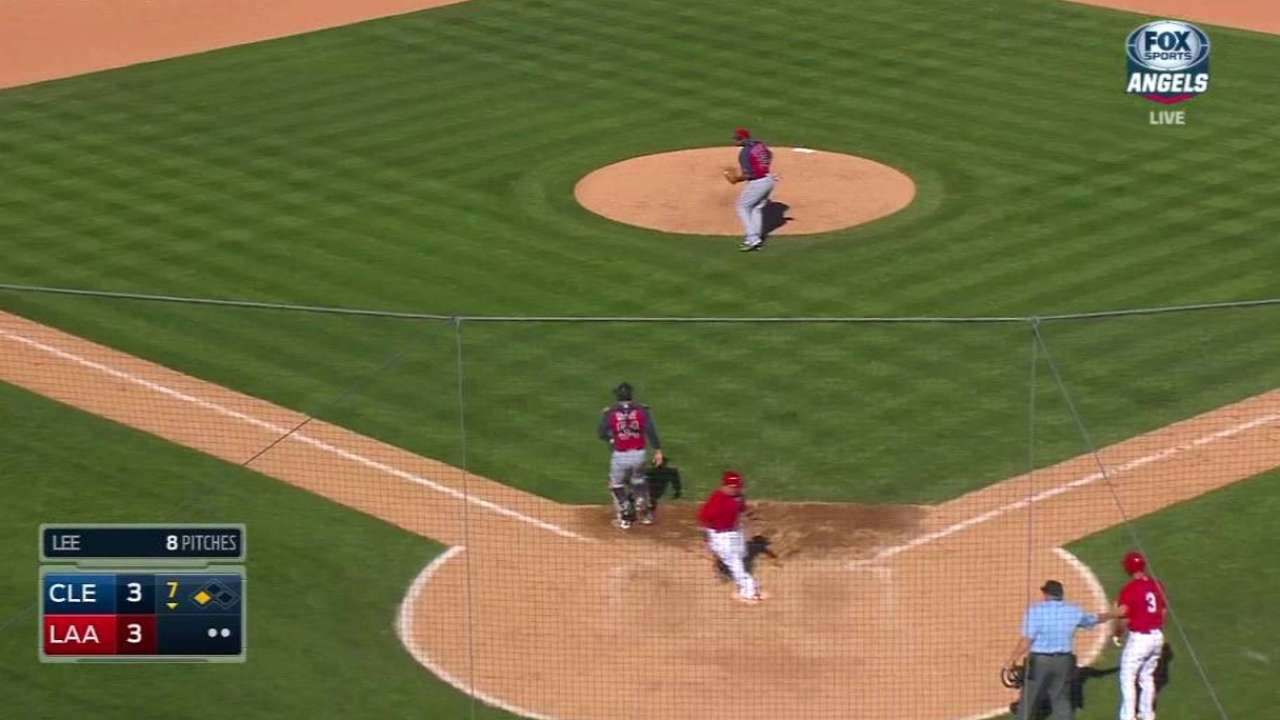 9. C.J. Cron, Angels DH: Suddenly, the hole left by Josh Hamilton's absence doesn't look so serious. Cron played well in the 79 games he got into last season and has torn up the Cactus League, hitting .378 and seemingly winning a spot in the Opening Day lineup.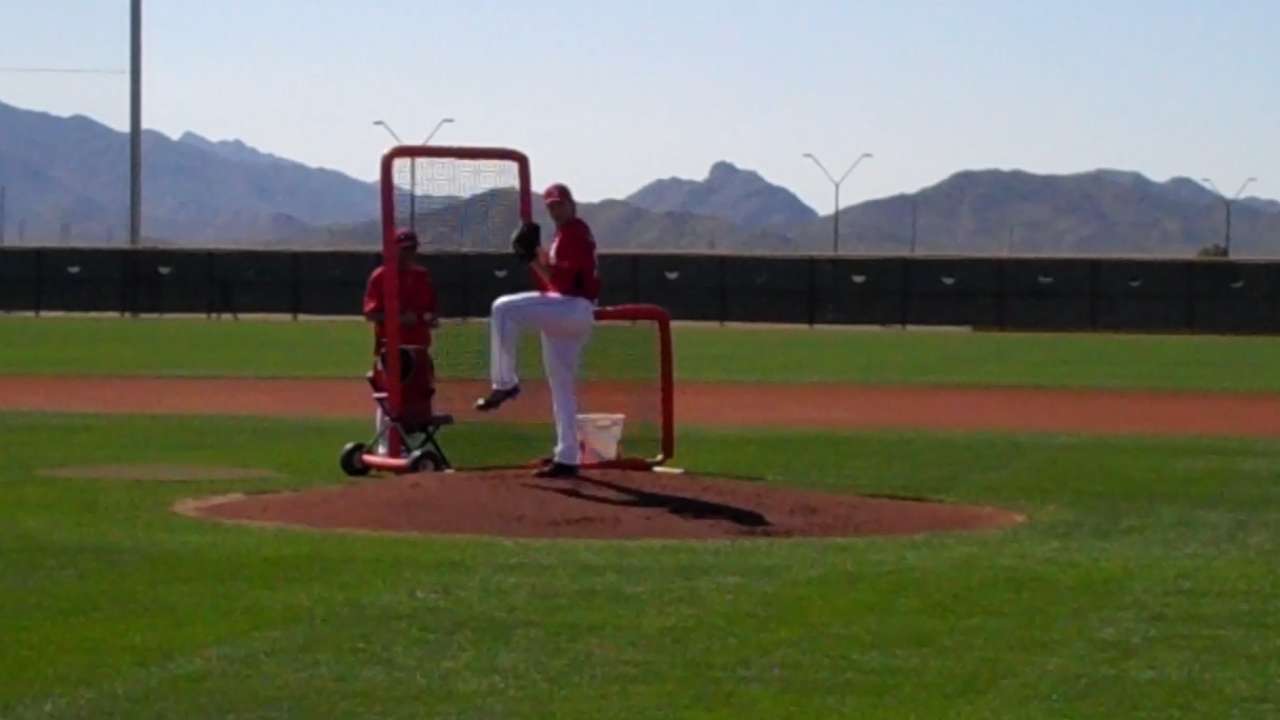 10. Reds starting pitching: So far, so good. The Reds began the day with a 2.12 ERA, and with Jason Marquis one of the surprises of Spring Training, the makings of a very solid rotation has emerged. If Homer Bailey can get back to his previous from early in the season, Cincinnati could be in the thick of the NL Central race.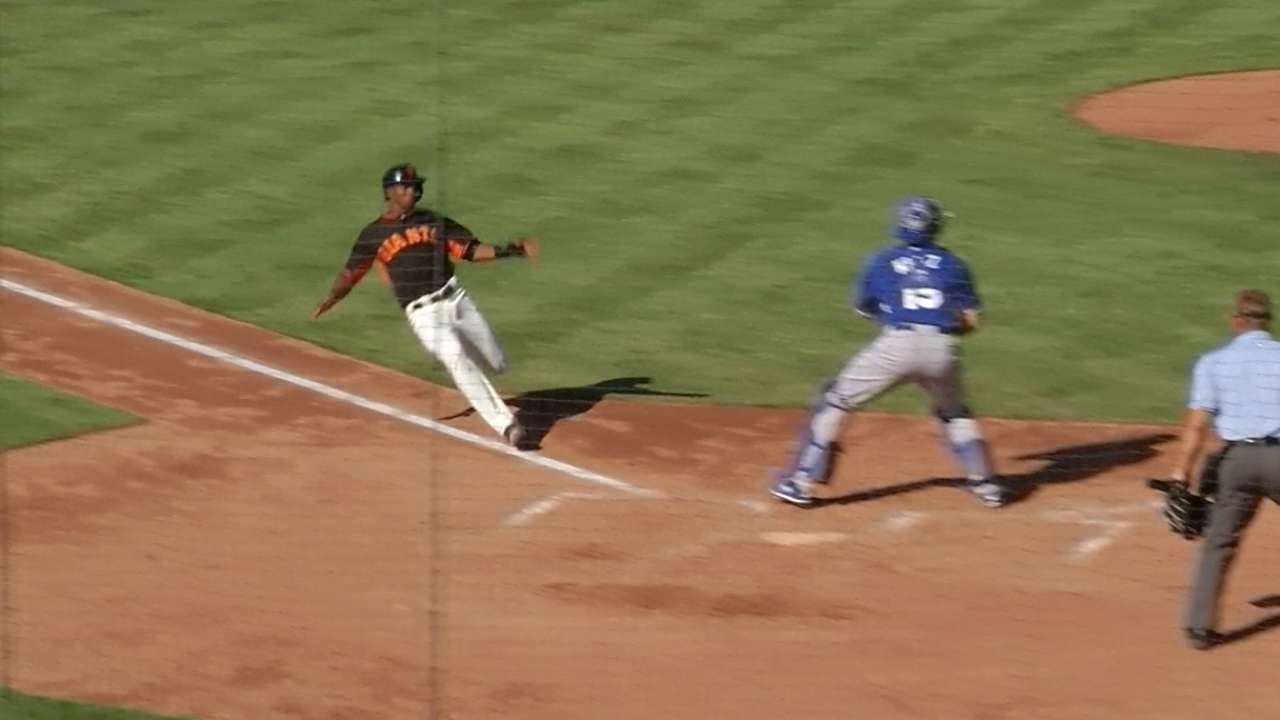 11. Brandon Belt, Giants 1B: We've watched him grow up right in front of our eyes, seemingly getting better by the day. He got through an assortment of injuries last season to bat .295 during the postseason. He's putting together a nice spring, hitting .325 at the start of Thursday.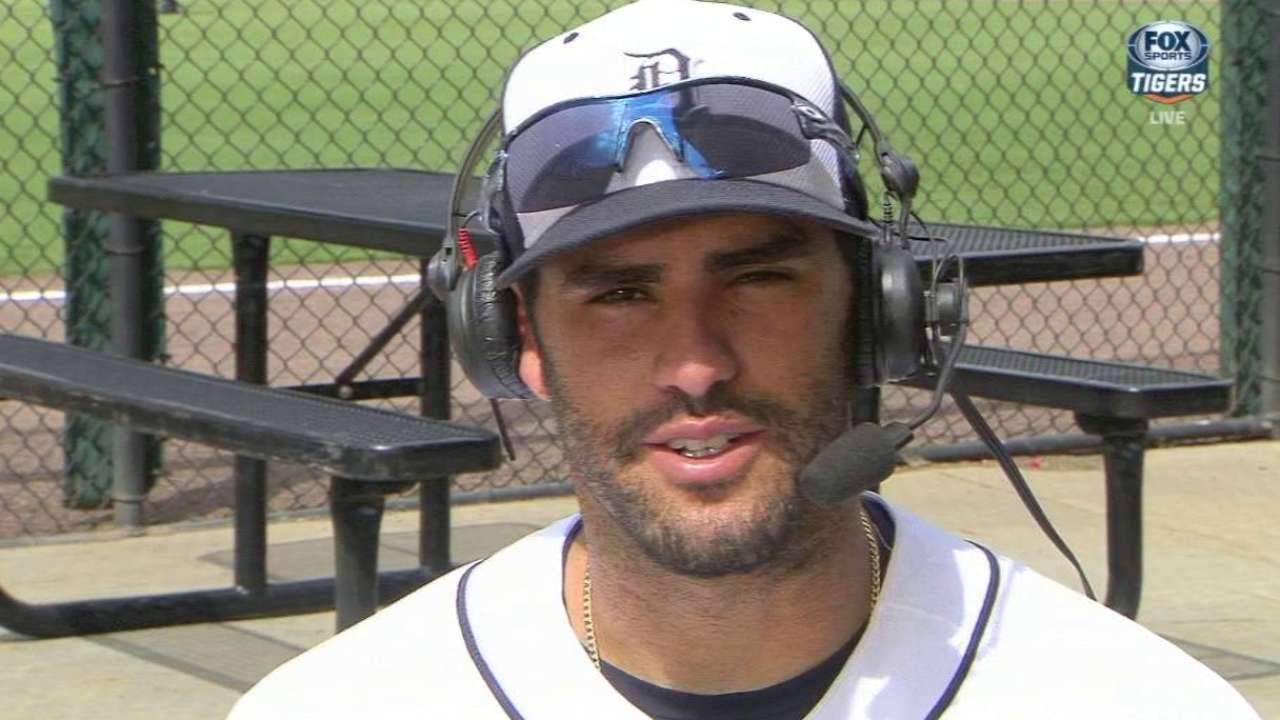 12. J.D. Martinez, Tigers RF: He began last season by getting released by the Astros, only to hit .315 in 123 games for the Tigers. He has followed up on that success by spraying line drives around the field this spring as he moves from left field to right to make room for Yoenis Cespedes in the Detroit lineup.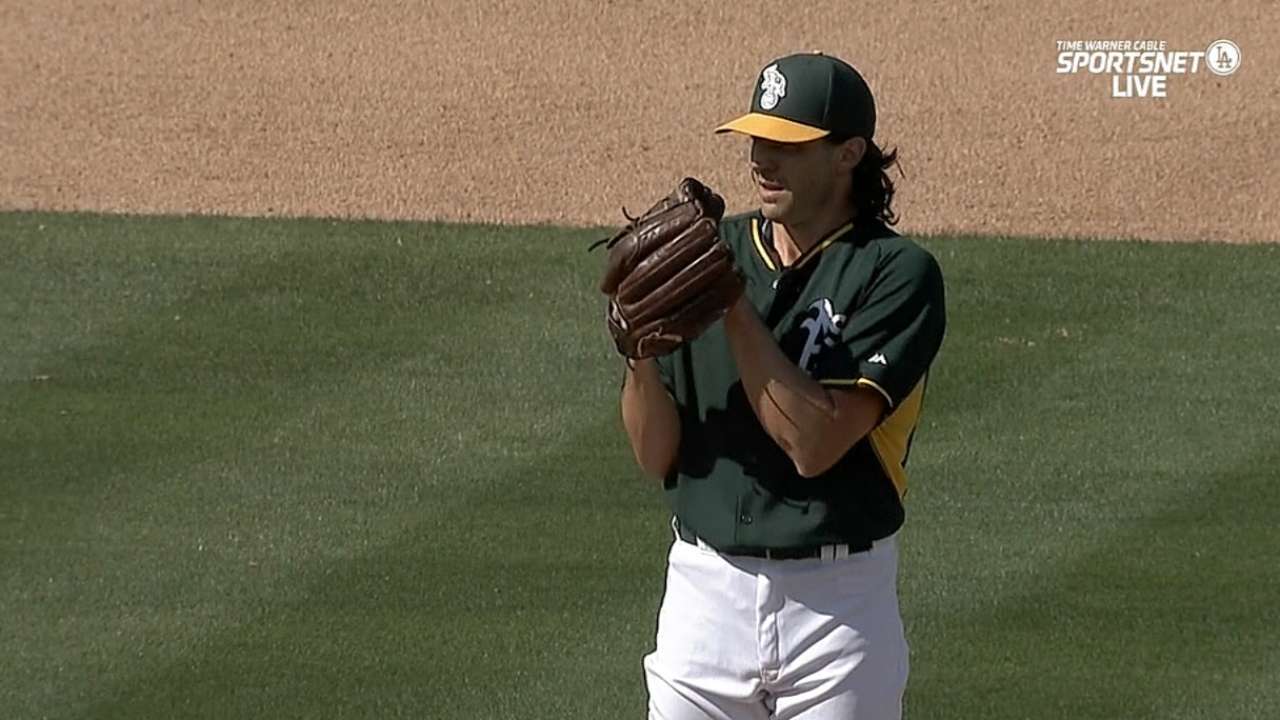 13. Barry Zito, A's LHP: What began as a novelty, a 36-year-old left-hander attempting to return to the big leagues after a year away, has become a serious bid to make the team. The A's are so deep in pitching that his role is uncertain, but there's almost zero question that Zito has positioned himself to return to the big leagues.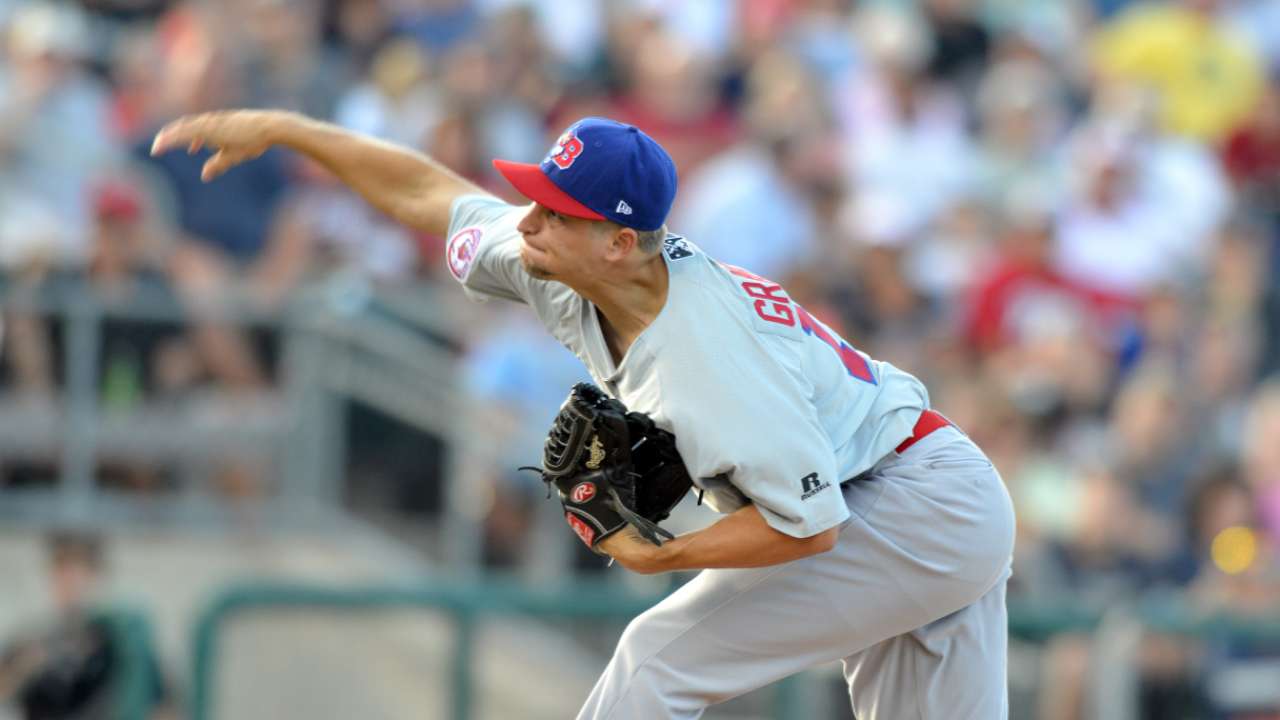 14. Kendall Graveman, A's RHP: He was one of the cornerstone players A's GM Billy Beane acquired during his roster remake last offseason. The 24-year-old was supposed to provide depth, but he has pitched so well that he seems a slam dunk to begin the season in the big leagues.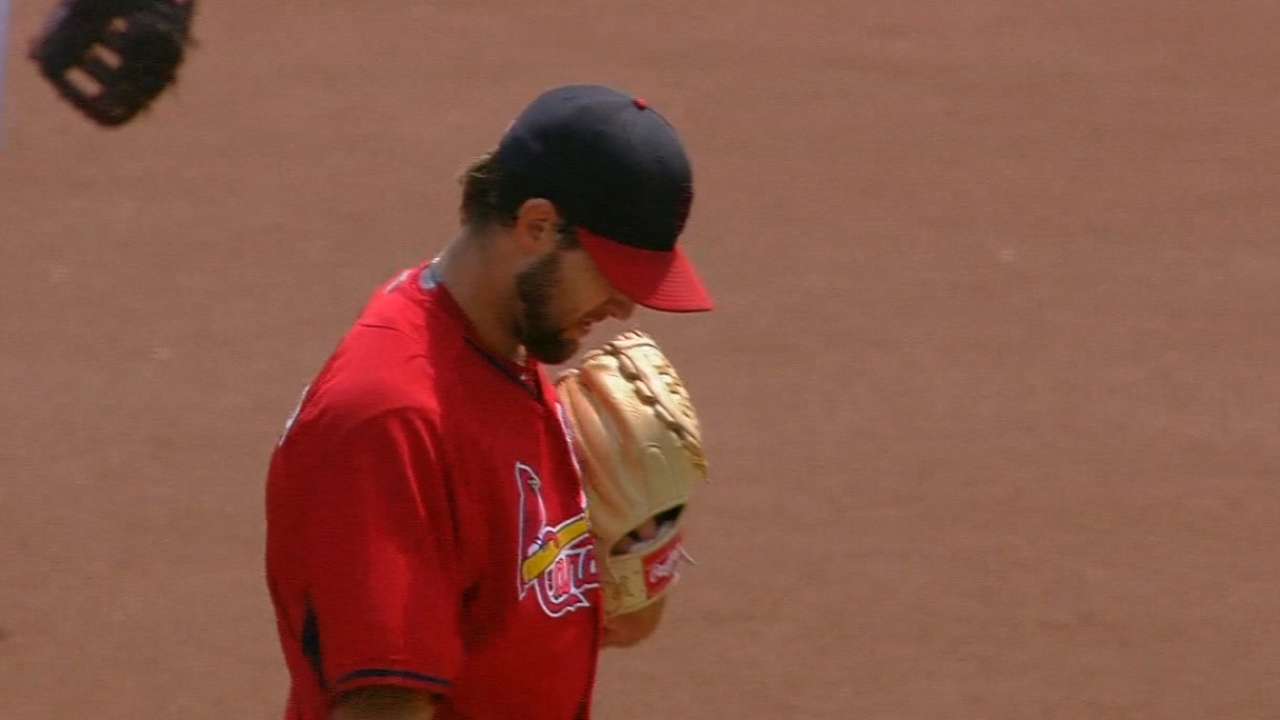 15. Michael Wacha, Cardinals RHP: This spring began with the Cards not knowing exactly how healthy he'd be and what he'd be capable of. Wacha has been tremendous and looks like the guy who was one of the best pitchers in baseball during his rookie season of 2013. If both Marco Gonzales and Wacha continue to pitch the way they've pitched this spring, the Cardinals will feel very good about their chances of winning a third straight division championship.
Richard Justice is a columnist for MLB.com. Read his blog, Justice4U. This story was not subject to the approval of Major League Baseball or its clubs.