Fredi effusive in praise of retiring catcher Buck
Veteran worked with Bethancourt, other young Braves backstops in camp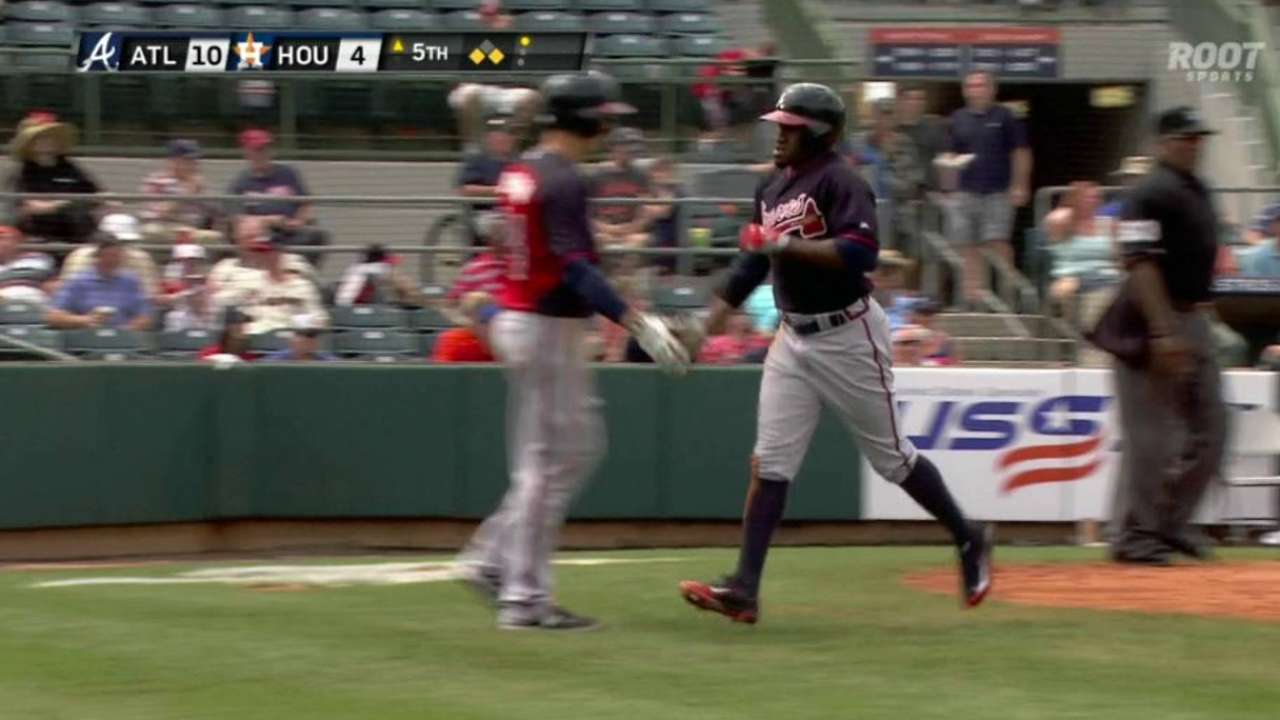 BRADENTON, Fla. -- John Buck never established himself as a strong candidate to become a part of Atlanta's Opening Day roster. But before opting to announce his retirement Thursday, the highly respected veteran catcher spent the past month making a strong impression on the Braves' coaching staff.
"I told him he left this place better than when he got here," Braves manager Fredi Gonzalez said. "I only knew him for five weeks, but I wish I had spent five years with him because he's a tremendous presence in that locker room. I know a lot of guys in that clubhouse are going to miss him. He can get back in this game whenever he wants as a coach or as an executive. I think his pedigree and reputation will make it easy for him to get back in the game whenever he wants."
While meeting with Gonzalez at Champion Stadium on Wednesday afternoon, Buck decided it was best to end his 11-year Major League career which began in 2004 with the Royals. The 34-year-old catcher determined he would rather spend time with his family than potentially spend a majority of a second straight season at the Minor League level.
The Braves were hoping Buck would be willing to begin this season with Triple-A Gwinnett and provide insurance in the event that starting catcher Christian Bethancourt or backup A.J. Pierzynski are sidelined at some point.
"He said it was not about the money or making the Major League team. He said it was time for him to start spending some time with his family," Gonzalez said.
Gonzalez said Buck displayed his potential coaching ability while taking control during catcher's meetings that were held since the start of Spring Training. His attempt was to help some of the younger attendees, including Bethancourt, who is preparing for his first season as a starter at the Major League level.
"Every time they came out of one of those meetings, one of the coaches would say, 'Wow, that was great [because] John Buck said this or that," Gonzalez said. "It was all for Bethancourt and some of the younger catchers. He had a nice presence."
Buck was an American League All-Star with the Blue Jays in 2010, when he hit .281 with a career-high 20 home runs. He hit 134 homers in 1,090 games during his career, which also included stints with the Royals, Mets, Marlins, Pirates and Mariners.
Mark Bowman is a reporter for MLB.com. This story was not subject to the approval of Major League Baseball or its clubs.