Rays reassign four to Minors camp, reduce roster to 44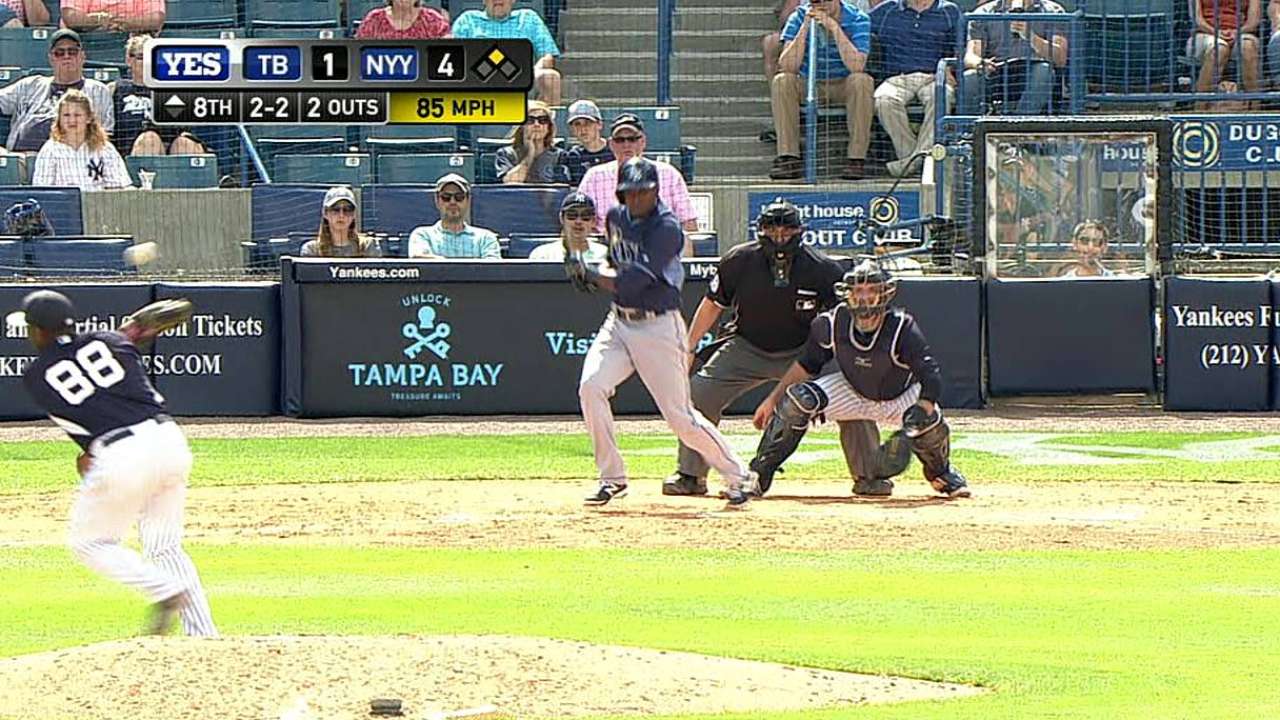 PORT CHARLOTTE, Fla. -- The Rays reduced their roster to 44 following Thursday's 6-5 win over the Yankees.
Reassigned to Minor League camp were right-handers Ronald Belisario, Andrew Belatti, and Bryce Stowell along with infielder Eugenio Velez.
Thursday, Belisario, 32, threw his first bullpen since fracturing his left shoulder in a swimming pool accident. Heading into Spring Training, he looked like a good candidate to earn a spot in the bullpen. He went 4-8 with a 5.56 ERA for the White Sox in 2014.
"He's going to help us as soon as he gets built up," Rays manager Kevin Cash said. "But everybody's really optimistic where he's at."
Cash called Belatti and Stowell "good guys."
"They backed up a lot of games," Cash said. "We appreciated their patience, but it was time to get them ready for their seasons."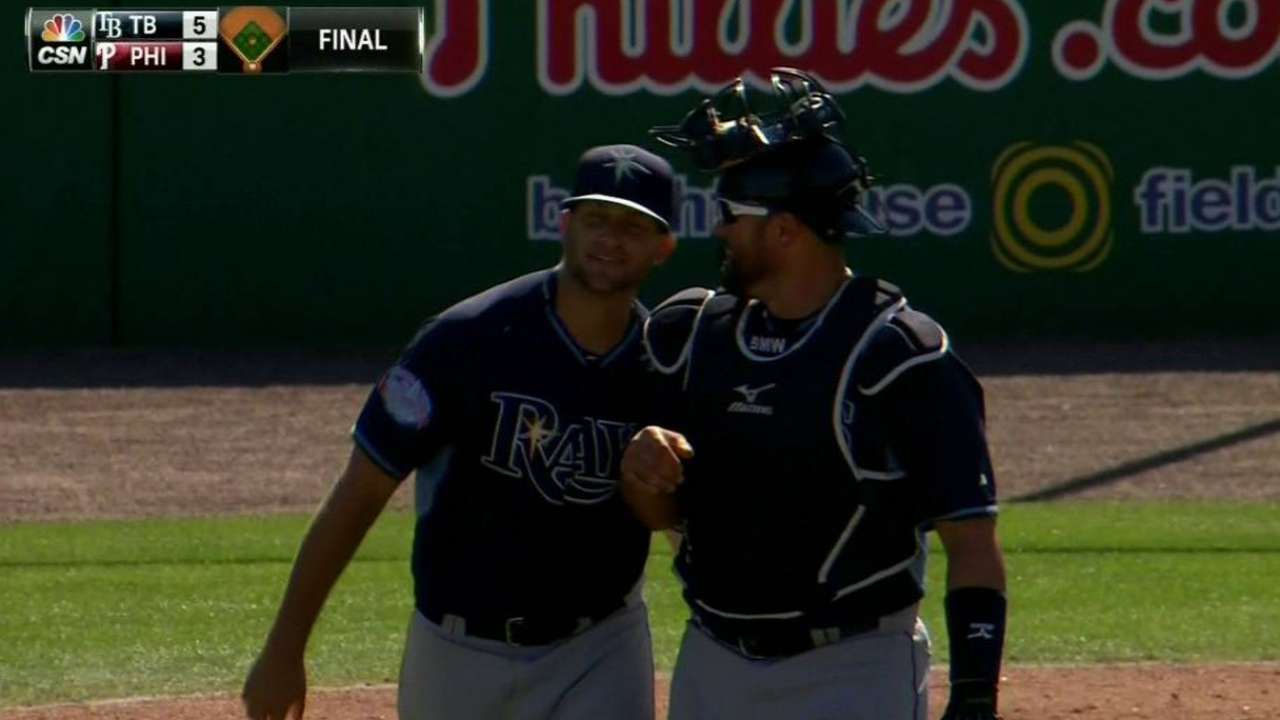 Cash liked Velez's versatility.
"Nice player to have and he can hit," Cash said. "So we enjoyed having him here."
Bill Chastain is a reporter for MLB.com. This story was not subject to the approval of Major League Baseball or its clubs.