Duffy's ascendance a symbol of homegrown success
With Ventura as ace, Royals' top two starters products of farm system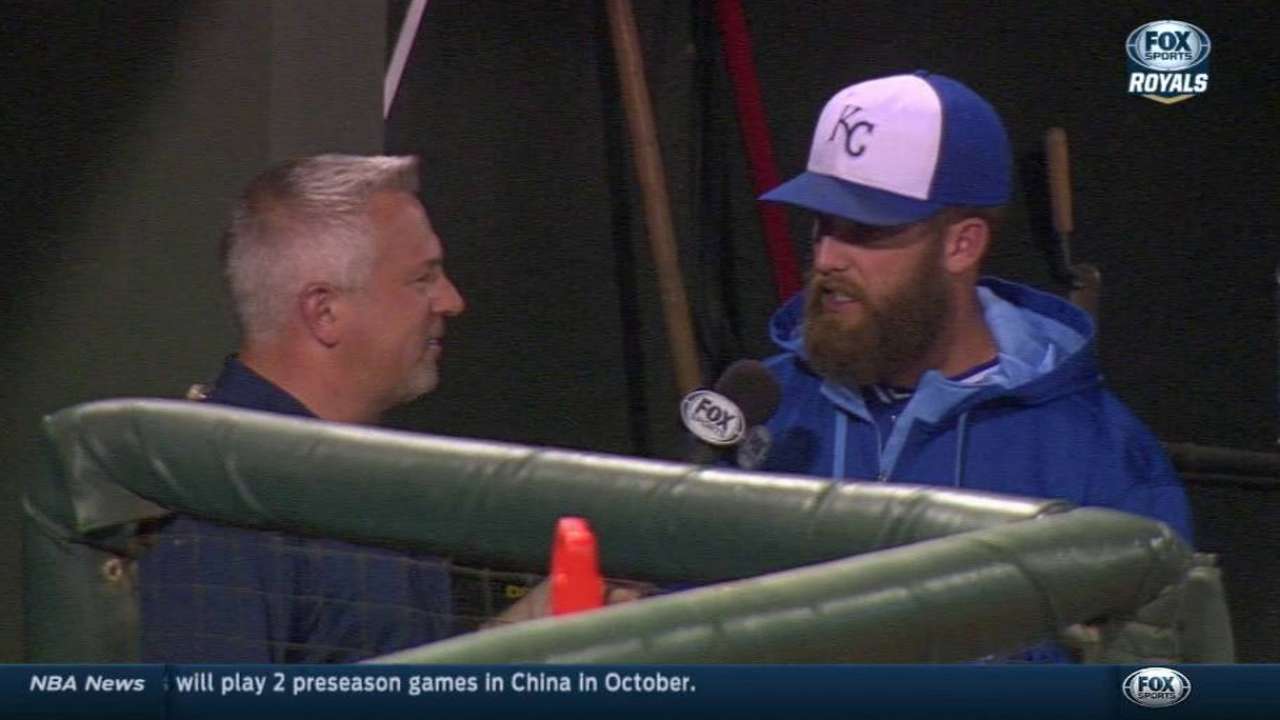 SURPRISE, Ariz. -- Overshadowed a bit by the news of Yordano Ventura being named the Royals' Opening Day starter was the fact that another young pitcher has been elevated to the No. 2 spot in the rotation -- left-hander Danny Duffy.
With Ventura and Duffy at the top of the rotation, it represents a changing of the guard for the organization.
"We just wanted our two power guys at the top," manager Ned Yost said, "and then our veteran guys behind them."
There is some symbolism to having that power at the top -- both Ventura and Duffy were signed and developed by the Royals, who have been criticized in the past for not drafting and developing enough young pitching talent.
And there are more young power arms on the way in the likes of Kyle Zimmer, Sean Manaea, Brandon Finnegan and Miguel Almonte.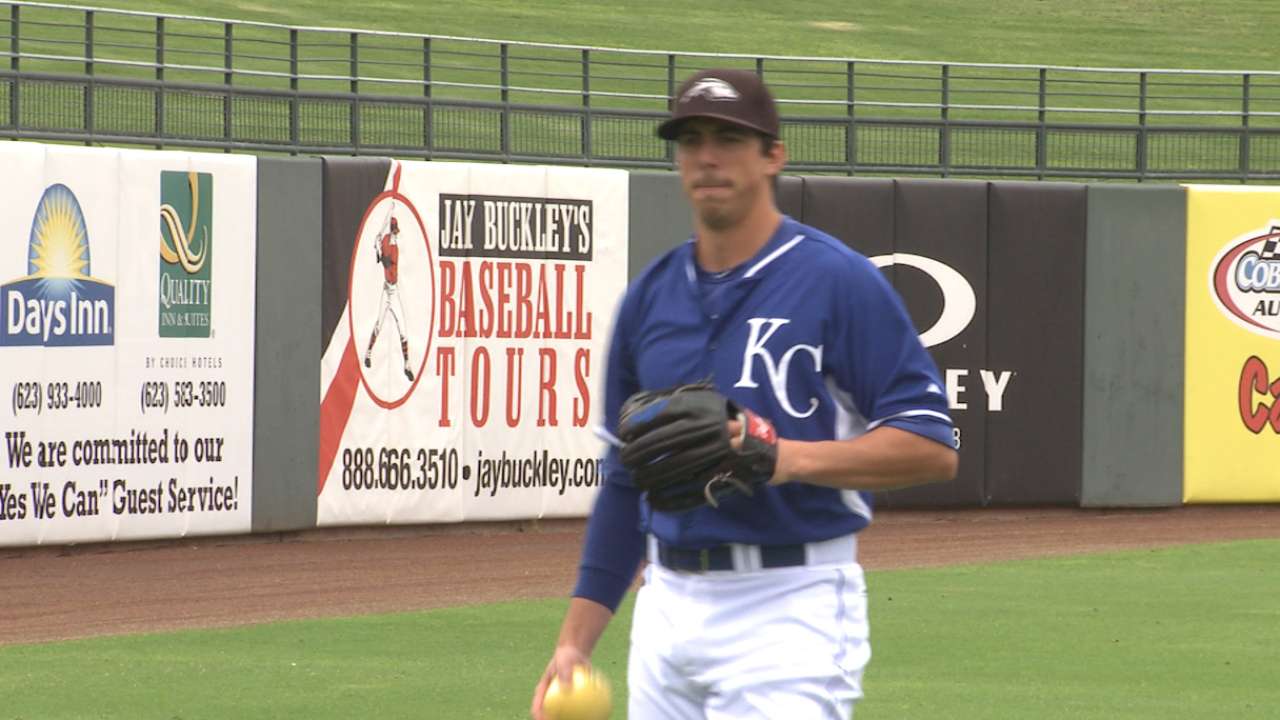 Duffy certainly viewed his elevation to the No. 2 spot as an honor.
"It's a big deal," Duffy said. "To be the No. 2 guy on a defending American League championship team is big. But hey, we've got five dudes good enough to be ones or twos.
"The way we look at it, there's not one dude better than the other. But for [Ventura] and me, it's an honor. It's something you think about from the time you're 18 years old. It's very special."
Jeffrey Flanagan is a reporter for MLB.com. Follow him on Twitter at @FlannyMLB. This story was not subject to the approval of Major League Baseball or its clubs.