Oliver, Giles struggle in loss to Blue Jays
Relievers each pitch rough 2/3 inning, look to build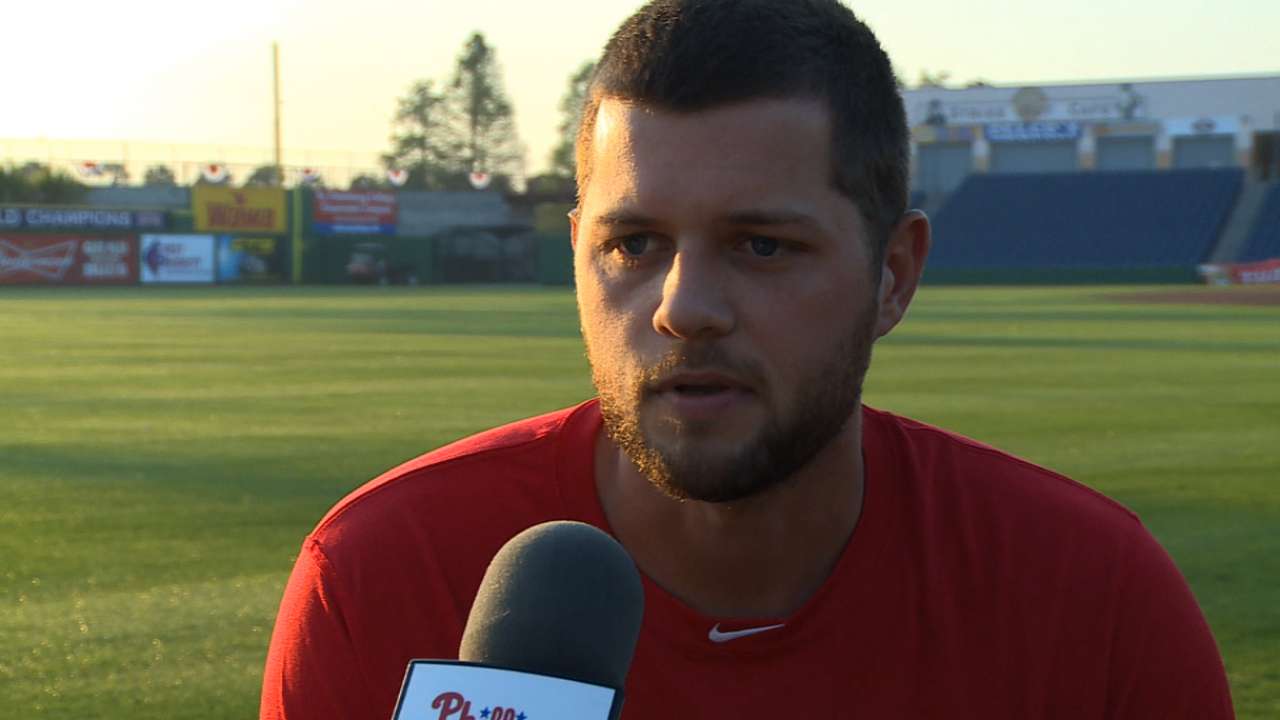 CLEARWATER, Fla. -- Phillies left-hander Andy Oliver remains a favorite to win a bullpen job, but the Rule 5 Draft pick has struggled in his last two Grapefruit League appearances.
He walked four batters in just 2/3 inning Thursday in a 4-1 loss to the Blue Jays at Florida Auto Exchange Stadium. He allowed three hits, two runs, one walk and struck out three in 1 2/3 innings Sunday against the Red Sox.
Oliver had allowed two hits, two walks and had struck out an eye-popping 13 batters in 6 2/3 scoreless innings in his first four Spring Training appearances.
"He had a couple real good ones, real good," Phillies manager Ryne Sandberg said. "He just didn't have his control [Thursday]. In most cases, he can get his slider for strikes, but it didn't happen today. But he's shown when he's in the zone with both pitches, he can be effective. That's key for him, throwing strikes."
Oliver averaged 12 strikeouts per nine innings last season with Triple-A Indianapolis, but he also averaged 6.6 walks. In five seasons in the Minor Leagues, he has averaged 9.2 strikeouts and 5.8 walks per nine innings.
Phillies setup man Ken Giles allowed two hits, four runs, two walks and struck out one in 2/3 inning to blow the lead and game. He allowed a three-run home run to Steve Tolleson to give Toronto the three-run lead.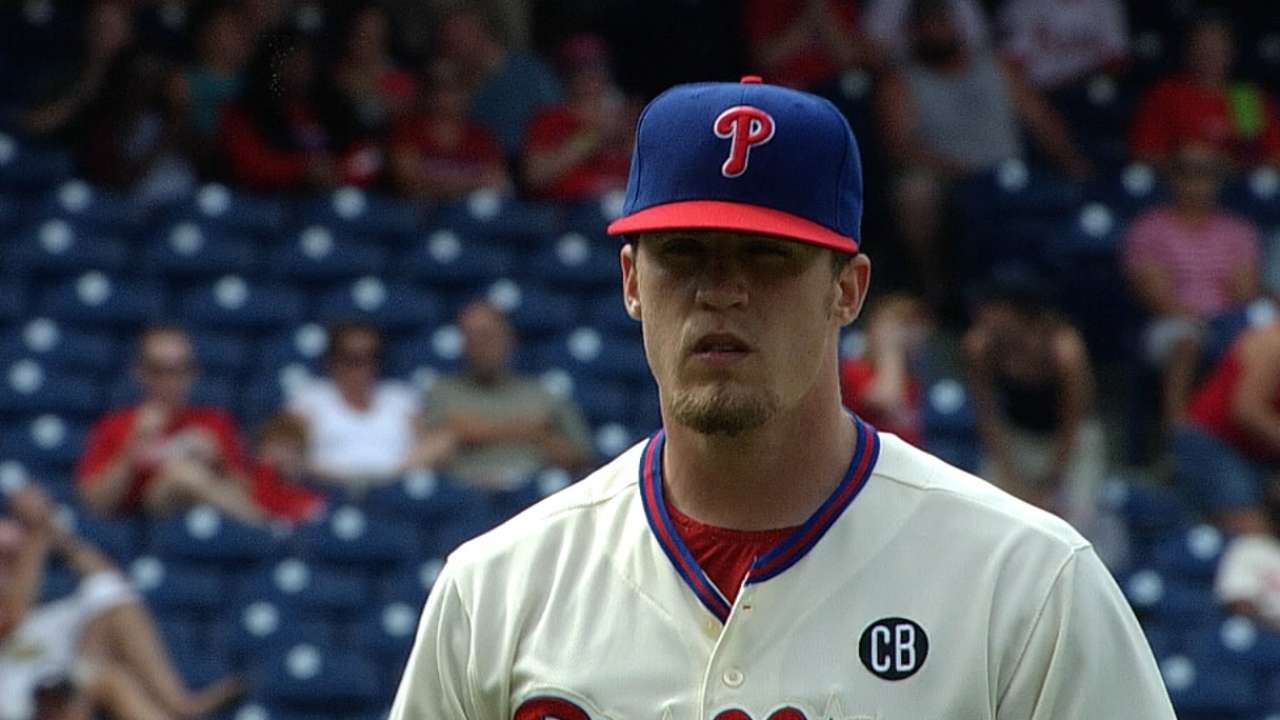 Giles had allowed two hits, one run, five walks and had struck out nine in 6 2/3 innings in his first six appearances.
"Kenny, he's not where he wants to be yet," Sandberg said. "He's still building arm strength. He doesn't have his good zip on his fastball. And today his slider wasn't going down like it usually does. I think he's a power pitcher that's still building his arm."
Any concerns there?
"I don't think so," Sandberg said.
Todd Zolecki is a reporter for MLB.com. Read his Phillies blog The Zo Zone. Follow him on Twitter. This story was not subject to the approval of Major League Baseball or its clubs.