'Difficult decisions' near for Reds as roster spots remain in play
Rotation, bench, 'pen all yet to be nailed down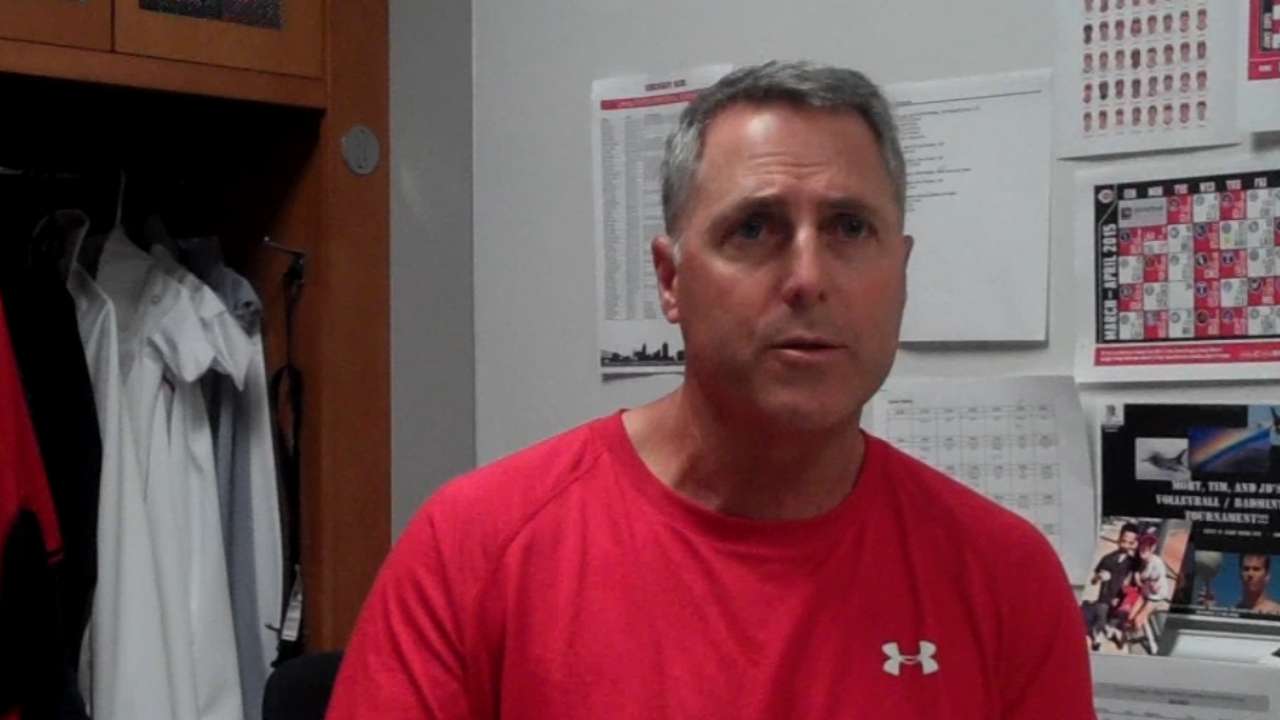 GOODYEAR, Ariz. -- When Reds camp broke before last season, the club had a Major League-high eight players opening 2014 on the disabled list. That meant a few players made the team who weren't expected to when Spring Training started.
With 36 players remaining in this year's camp, manager Bryan Price indicated there could be some stunners again, and this time it wouldn't be because of attrition from injuries.
"I would not be surprised one bit if the final roster has some surprises and some of the final decisions are decisions we may not have seen in the middle of February," Price said on Thursday.
The regular starting eight was decided before camp opened. But the back three spots of the rotation have been in play, along with bullpen roles other than the closer's spot and places on the bench.
Many of the candidates are having good springs, leaving Price, general manager Walt Jocketty and the coaches to look at other variables.
"Just in the nature of competition and fairness, you'd like guys that come in and pitch well to have an opportunity to make your club," Price said. "In the end, that's an impossible environment in which to create for every pitcher here or position player. You can have a great spring and not make the club. It's kind of the nature of the beast here. We have to take the 25 guys we feel give us the best chance to win. Those are going to be difficult decisions."
In the battle for the final bench spots -- Chris Dominguez (.263 with two home runs entering the day), Brennan Boesch (.351 with three homers), Ivan DeJesus Jr. (batting .360) and Irving Falu (.batting .292) have all performed well.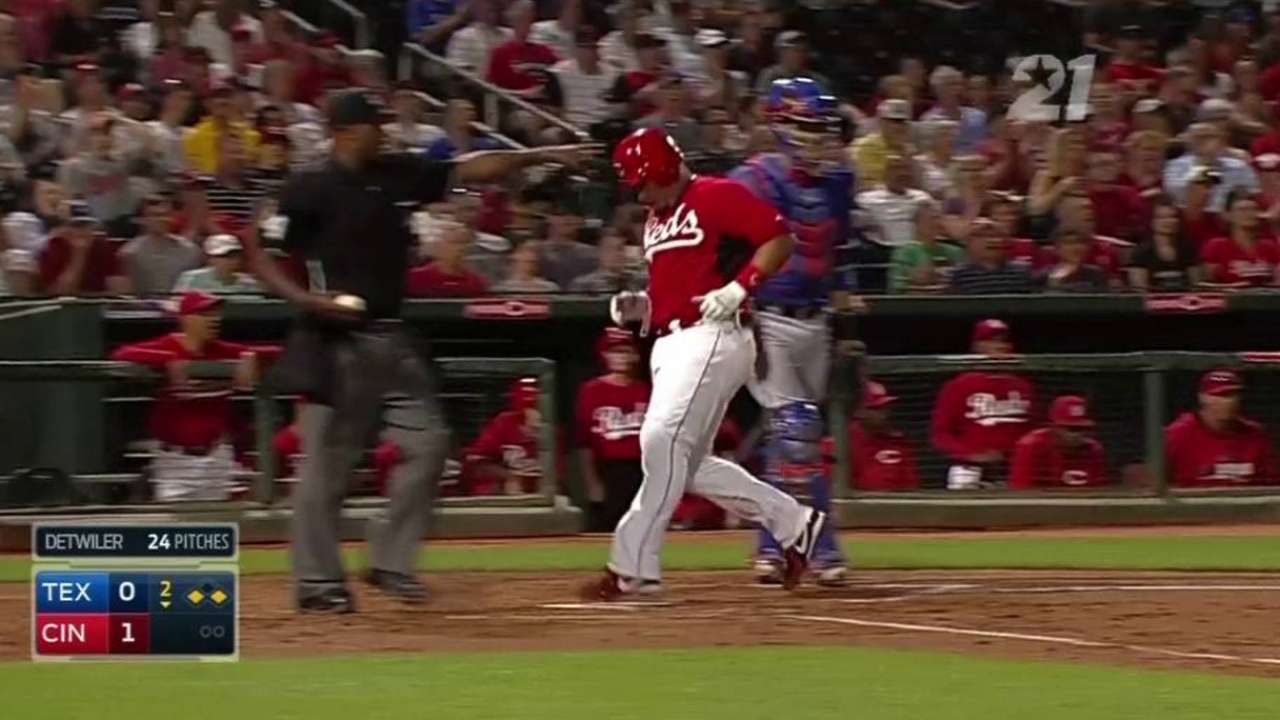 In the battle among the relievers, prospect Michael Lorenzen has emerged as a long-man candidate. Lefties Tony Cingrani and Paul Maholm, who came to camp tabbed as starters, are now in the mix for the bullpen. Cingrani has been impressive since the change. Jumbo Diaz has been good, as has non-roster invite Kevin Gregg. J.J. Hoover and Pedro Villarreal have had some rough outings.
And while the rotation might seem settled, Price hasn't formally locked it down. Anthony DeSclafani (1.83 ERA) has pitched great while Jason Marquis (3.15 ERA) has looked mostly good and Raisel Iglesias (2.53 ERA) has had some strong performances mixed with shakier ones. But statistics aren't the only evaluating tool being used to factor the decisions.
"This is where the whole statistical thing goes by the wayside," Price said. "What you can see with DeSclafani is his stuff shows up, his aggressiveness, his ability to consistently pitch inside effectively, how he controls the running game. These are all things that show up even if he had an ERA of 5.00 or 6.00. There are a lot of things he's doing well."
Mark Sheldon is a reporter for MLB.com. Read his blog, Mark My Word, and follow him on Twitter @m_sheldon. This story was not subject to the approval of Major League Baseball or its clubs.