Hamels looks ready for opener
Ace allows two hits in five scoreless innings vs. Blue Jays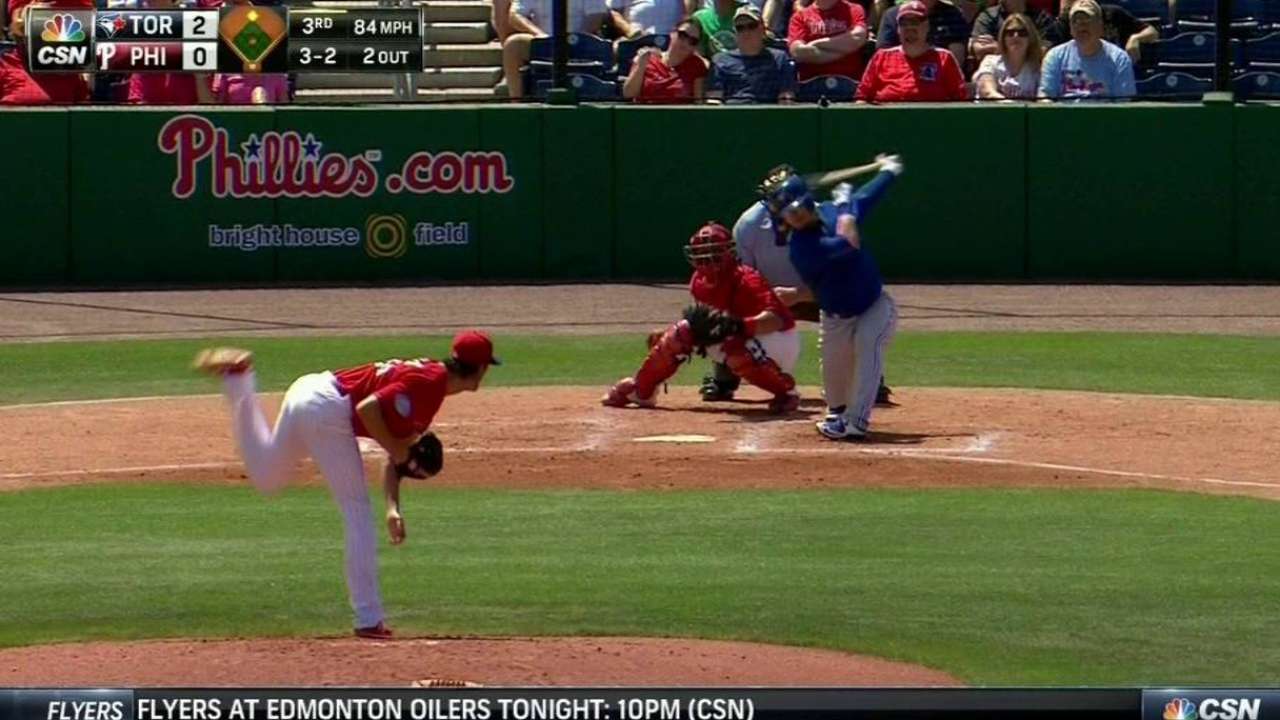 DUNEDIN, Fla. -- Cole Hamels looks ready for Opening Day.
He allowed two hits, three walks and struck out four in five scoreless innings in Thursday's 4-1 loss to the Blue Jays at Auto Exchange Stadium. He allowed his first hit to open the fifth inning. He then allowed a two-out triple to Blue Jays center fielder Dalton Pompey before striking out Jose Reyes on three pitches to end the inning.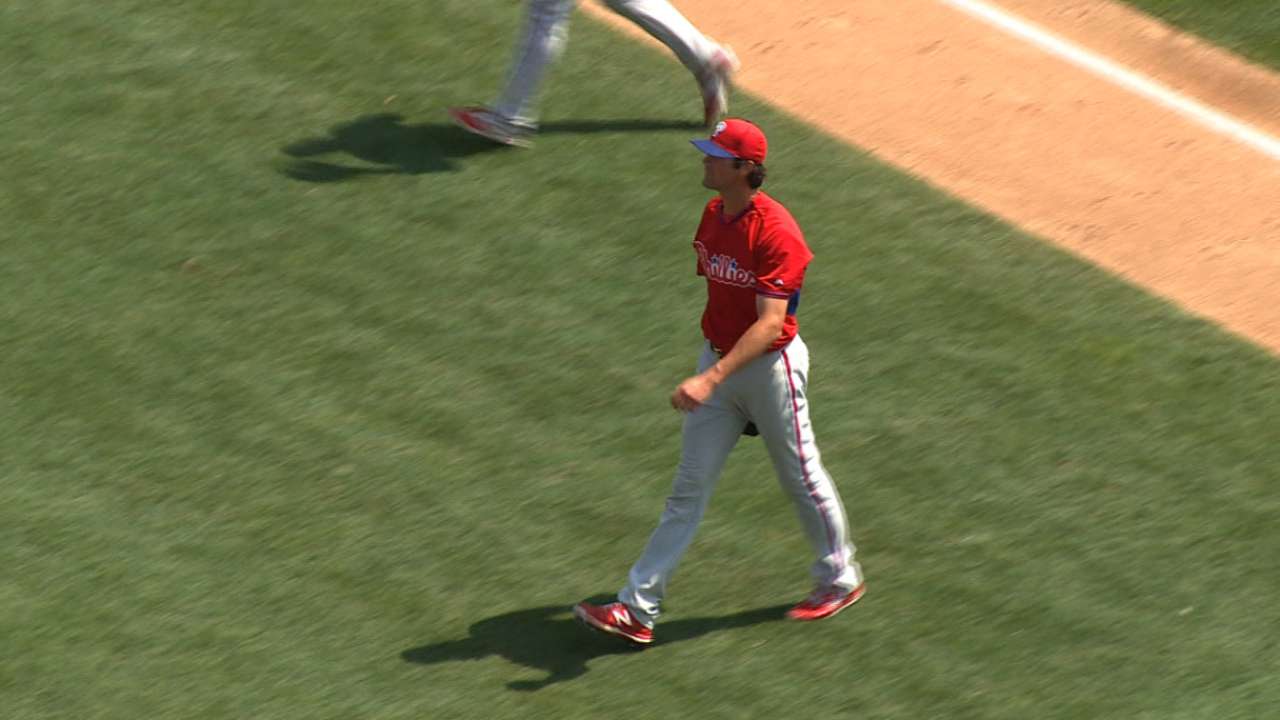 Hamels has one more Spring Training start before pitching for the Phillies on Opening Day on April 6 against the Red Sox. Of course, Phillies manager Ryne Sandberg declined Thursday to officially name Hamels his Opening Day pitcher, but if he isn't, it would be one of the greatest upsets in franchise history.
"As it gets closer, you've got to take things a little bit more seriously," said Hamels, who had a 7.59 ERA in his first four Grapefruit League starts. "Rather than working on pitches, it's more just getting guys out. Things have just been really starting to click in my bullpens, playing catch on the side, really just putting in the time to feel confident with each pitch so that I can go out there and try to execute a pitch with a little more authority."
Hamels liked how he followed his at-bat against Pompey. He threw a first pitch curveball to Reyes, who swung and missed. Hamels followed with two changeups.
"I think anytime you are able to go out there and get guys out on three pitches or less, you're feeling pretty good," Hamels said. "In a crunch situation, you just have to bear down, and this is the type of situation that you're going to be in all the time during the season, just because every pitch and every out matters."
The Phillies head to Philadelphia next Thursday for a pair of exhibition games against the Pirates at Citizens Bank Park.
They open their 2015 season a couple days later against the Red Sox.
Hamels will be on the mound, even if Sandberg has not said it.
"It's a secret," he said with a smile. "I'll give you a little heads up."
Todd Zolecki is a reporter for MLB.com. Read his Phillies blog The Zo Zone. Follow him on Twitter. This story was not subject to the approval of Major League Baseball or its clubs.