Lester has 'good, normal' outing in Minors game
Left-hander makes 54 pitches in first action since experiencing tired arm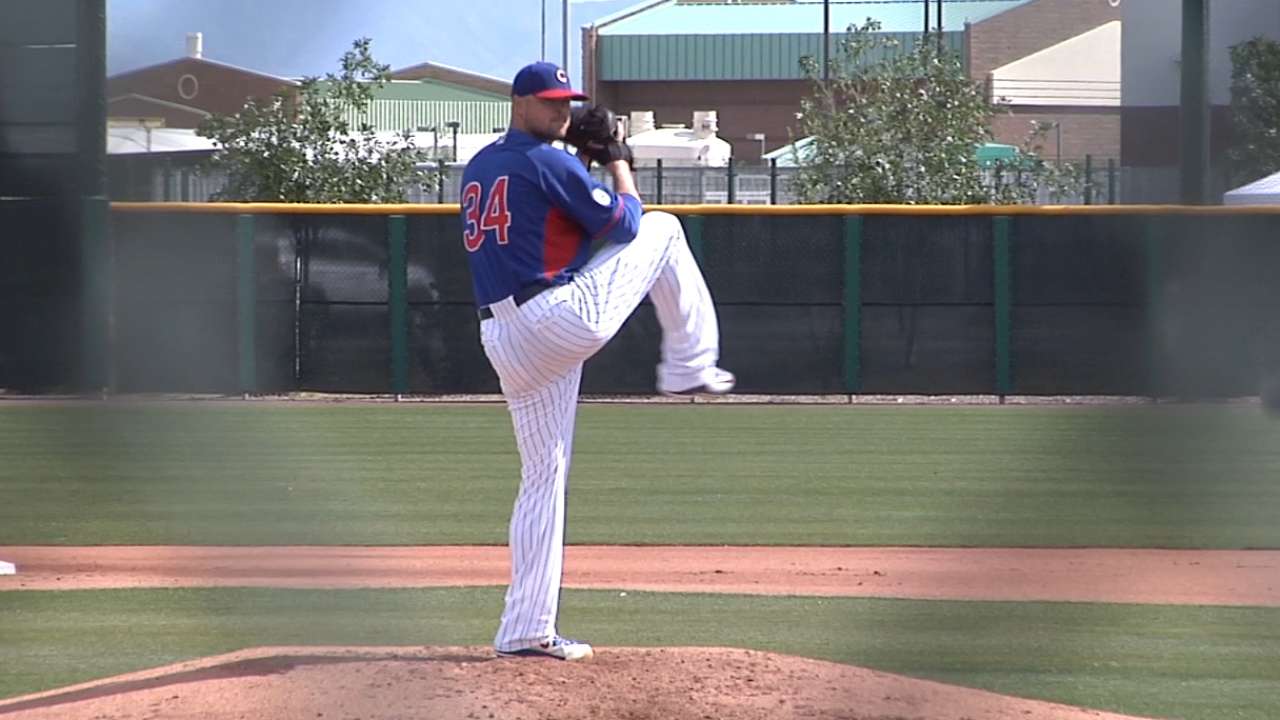 MESA, Ariz. -- The Cubs' Jon Lester threw 54 pitches in a Minor League game Thursday, and that was enough for manager Joe Maddon.
"What I was really watching was him and watching his face and he never seemed like anything bothered him, so I know his arm feels great and that's all I was worried about," Maddon said of the Cubs' ace. "He felt good and his energy was good today. He threw some nice fastballs, nice cutters, yeah, yeah, yeah, but I thought he looked comfortable and that's the most important thing."
Lester struck out three of the 12 Double-A Tennessee batters he faced and gave up one hit and walked one. It was easy to determine which pitches the left-hander wasn't happy with as he expressed himself with a few expletives.
"You can tell how I like a pitch or don't like a pitch by my reaction," Lester said. "It is what it is, it's who I am. It's something people have tried to change with me, but it's who I am."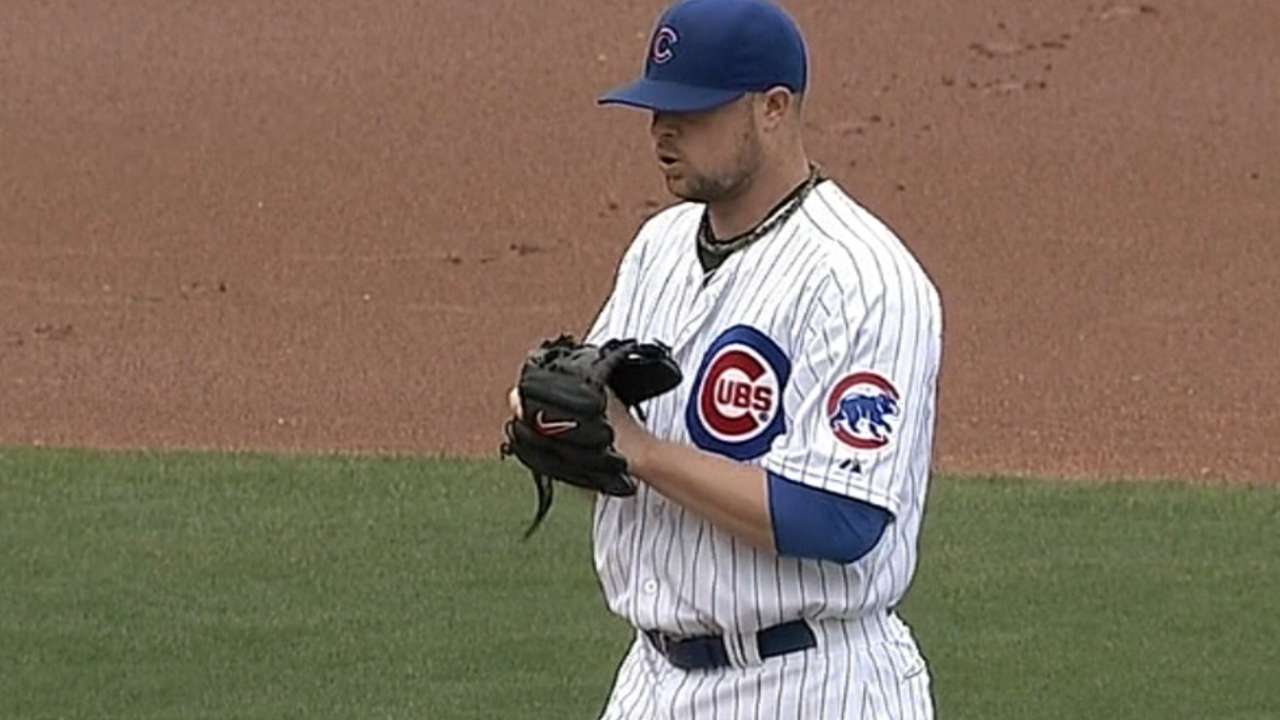 Catcher David Ross, who was behind the plate for the early workout, has heard it before.
"That's why he's the pitcher he is," Ross said. "He competes hard and he's a perfectionist."
Ross was trying to get Lester to work on his back-door cutter, which usually takes the left-hander until about a month into the season to get a feel for with some consistency.
"That was inconsistent today," Ross said. "Everything for me works off his fastball. His fastball command was very good. I know he gets frustrated, but that's why he's Jon Lester, because he expects a lot out of himself. I expect a lot out of him."
This was Lester's first "start" since he was scratched from a Cactus League game on Saturday because of a tired arm. He will make at least one more start before the season opener April 5 at Wrigley Field. Maddon expected Lester to throw 75-80 pitches in that outing, which would be enough for the opener.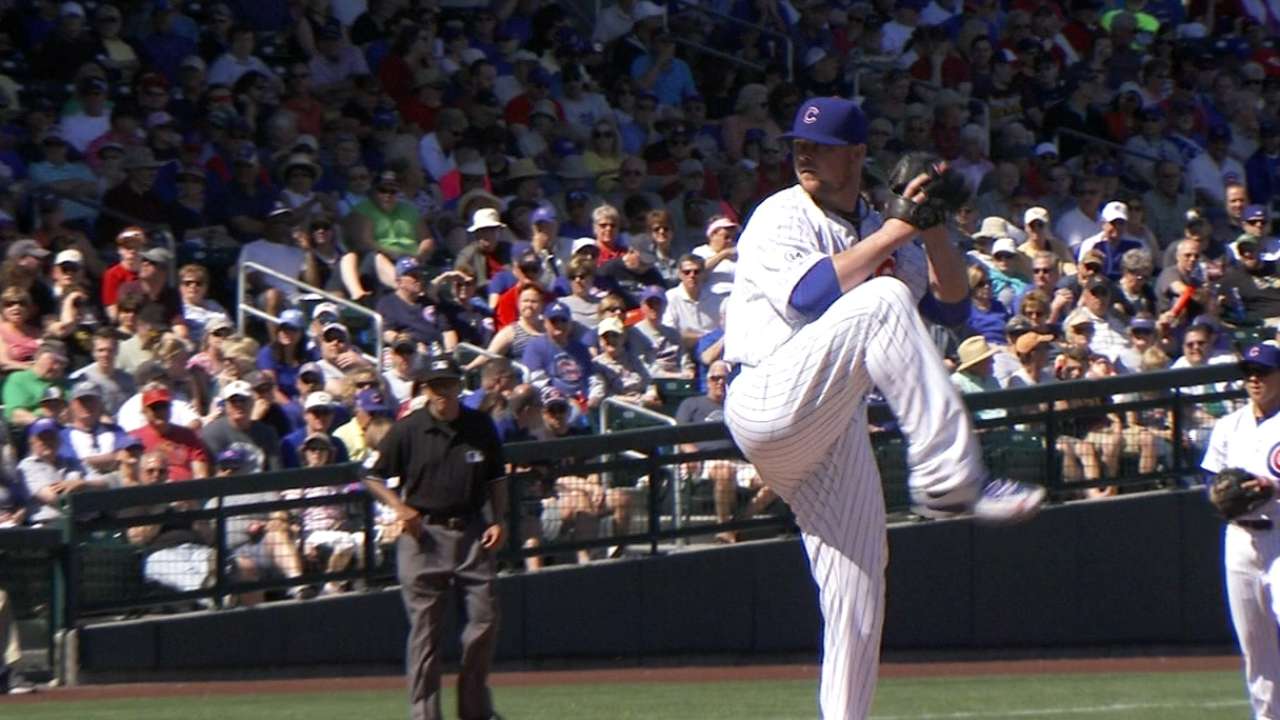 "Today was good, today was a normal day," Lester said. "[I'll] come back tomorrow and go about my work again."
He normally experiences the tired arm phase early in spring or in late- to mid-April, so this interruption has been a little abnormal, he said.
"Any time you miss a start, things get blown out of proportion, and people want to assume they know what's going on," Lester said. "During the regular season, this wouldn't have been a problem, and I would've made my normal turn and I would've kept going."
But because it is still Spring Training, the Cubs and Lester had the luxury of taking time. Ross wasn't too worried.
"That guy's a competitor," Ross said. "I'll take that guy any game, any time, no matter if he hasn't picked up a ball in two months."
And did Lester's arm look tired?
"It looked nice and freckly when I saw it," Ross said, smiling. "No tan -- farmer's tan, lot of freckles. I couldn't tell whether it was tired or not."
Carrie Muskat is a reporter for MLB.com. She writes a blog, Muskat Ramblings, and you can follow her on Twitter @CarrieMuskat. This story was not subject to the approval of Major League Baseball or its clubs.