Norris looking to break out after big day at plate
Struggling catcher homers, singles vs. Dodgers in first spring with Padres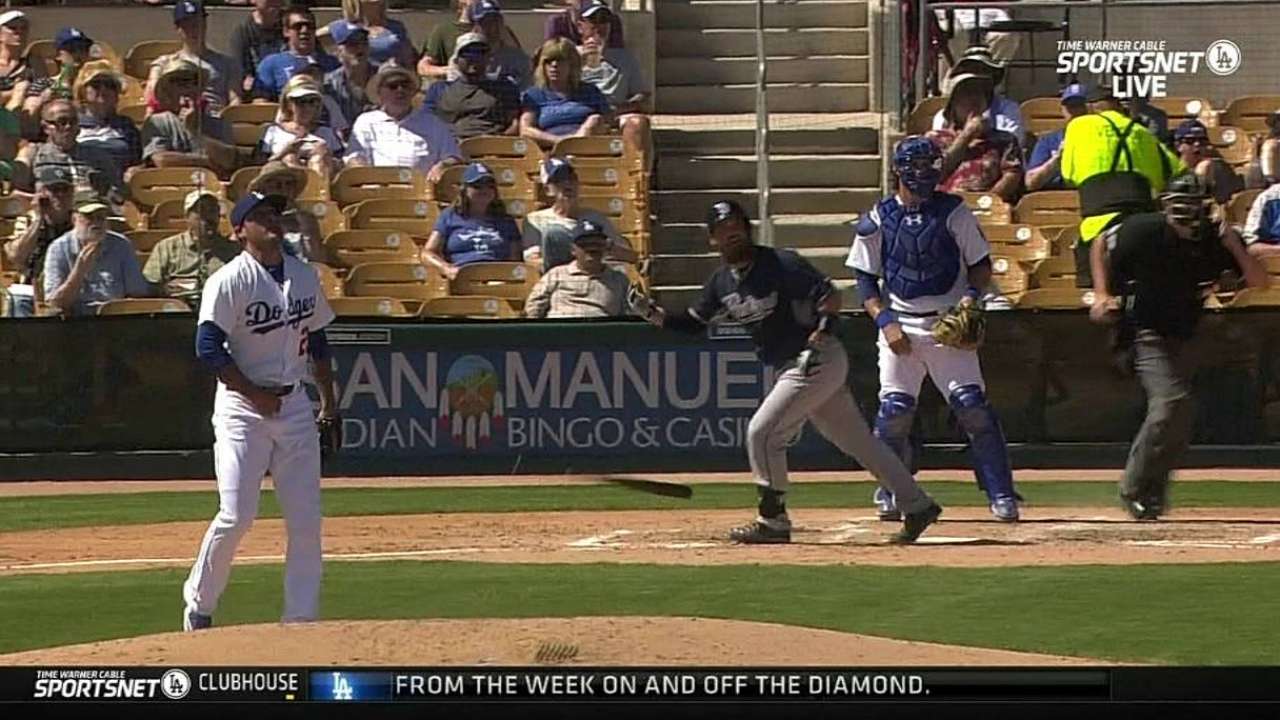 PEORIA, Ariz. -- On Wednesday, Derek Norris became the last of general manager A.J. Preller's notable offseason acquisitions to reach the cheap seats, as the Padres' catcher hit his first home run of the spring against the Dodgers.
In all honesty, Norris, who had scuffled offensively in Cactus League play, would have been content with a clean single at that point.
Norris was 3-for-32 with 13 strikeouts before that home run. He would later added a single in a loss to the Dodgers, and he departed Camelback Ranch feeling a lot better about his swing than he did when he arrived and a lot better about it than he did, say, a few days ago.
"It's been a lot better the last few days," Norris said.
Norris has struggled with the load in the weight shift in his setup, not loading well off his back leg. That has messed with his timing, causing him to be early or late and not nearly on time enough.
"It's taken me a little longer to get my timing [down] ... my timing has been a little behind with the leg kick," Norris said. "I was starting too late instead of being easy with it. I was too late and quick with it and it caused a lot of head movement and not recognizing pitches good enough.
"I'm trying to slow the game down and let my natural ability take place."
When that has happened, Norris has shown he can be a good hitter. He hit .270 last season with the A's, and he had 10 home runs and 55 RBIs with a .361 on-base percentage in 442 plate appearances. He should get more plate appearances this season, especially since he intends to catch in upwards of 120 games.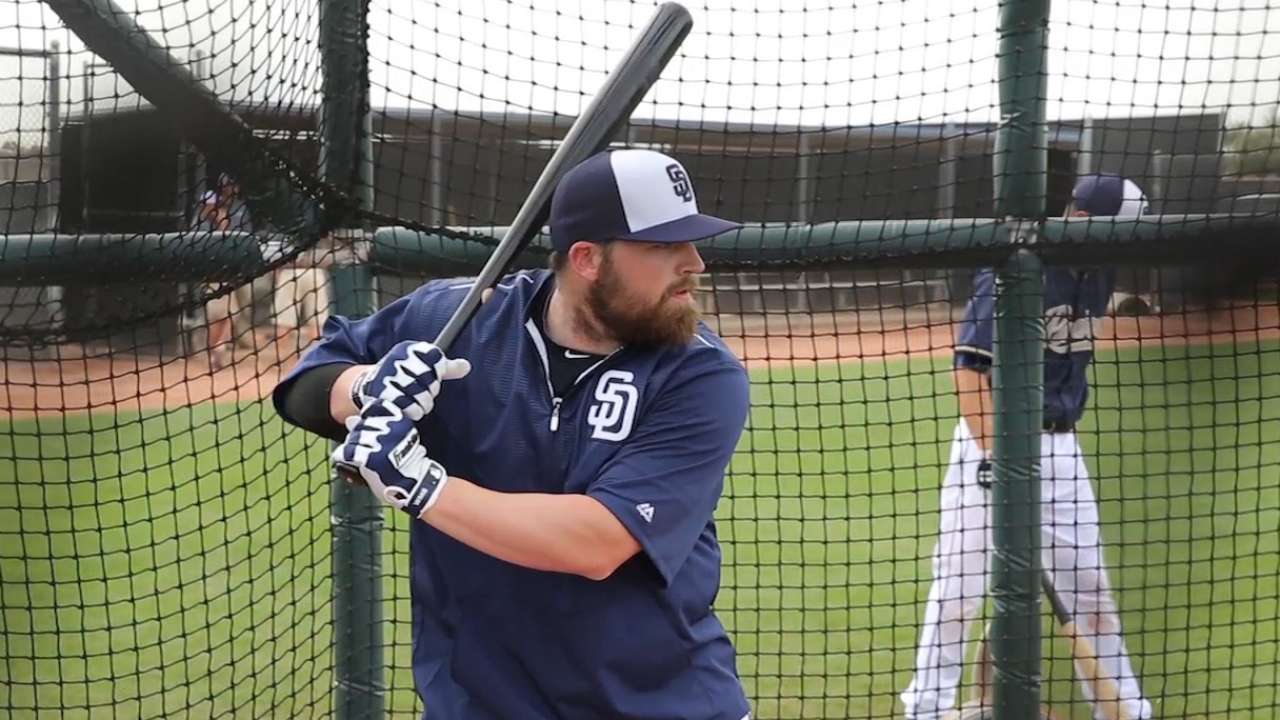 Norris said some of his early struggles might have stemmed from trying to do too much. After all, he was one of several noteworthy players Preller acquired in the offseason, including Matt Kemp, Justin Upton and Will Middlebrooks.
"Coming to a new team, you want to showcase your abilities to everyone, show them what you've got," Norris said. "There come times when it takes longer. Some springs, I have gotten off to a bad start, and there are springs when I've gotten off to a good start.
"I'll pretty much just chalk it up to I just started Spring Training a little late this year."
Norris was asked whether being charged with learning a new pitching staff might have diverted his attention away from his offensive game.
"That could play a little into it for the slower start," Norris said. "My [main] priority is getting to know these guys. Everyone would love to go 4-for-4 every day, but in my case, controlling the pitching staff and getting to know these guys is priority No. 1. Hopefully we can mesh the offense and defense."
San Diego manager Bud Black liked what he saw from Norris in Wednesday's game, and he is hopeful that better at-bats are on the horizon.
"He's been working on a few things. It was good to see him connect with a low fastball," Black said. "I think he's a good low-ball hitter. That's where his strength is. The next hit was hard-hit, too. Hopefully that's a sign of things to come."
Corey Brock is a reporter for MLB.com. Keep track of @FollowThePadres on Twitter. This story was not subject to the approval of Major League Baseball or its clubs.