C. Johnson, Gomes go deep as Braves best Bucs
Given early five-run cushion, Wandy allows four runs over five innings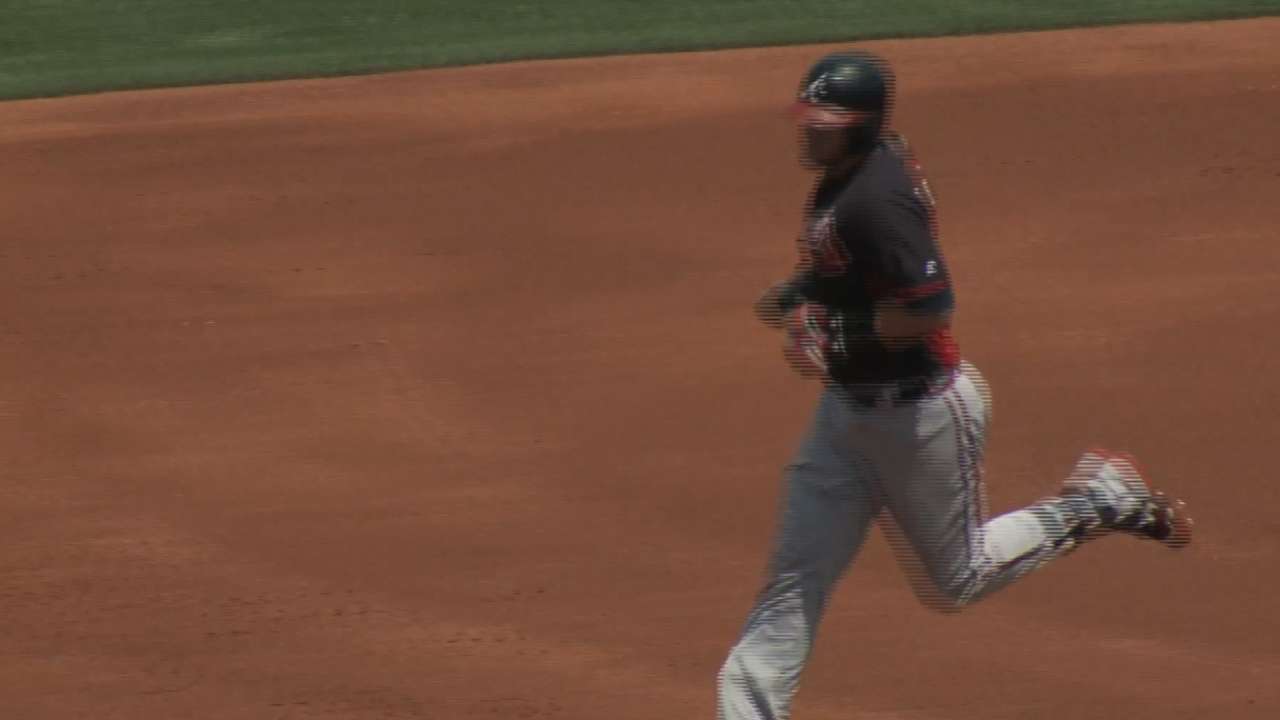 BRADENTON, Fla. -- The Braves jumped out to a big lead in the first inning and beat the Pirates, 7-5, on Thursday afternoon at McKechnie Field.
After the Pirates chipped away at a five-run deficit and eventually tied the game at 5 in the eighth inning, Jonny Gomes led off the ninth with his first Braves homer, a blast to left field off lefty Clayton Richard. Later in the inning, Jesus Flores singled home Chris Johnson to make it 7-5.
Atlanta began the game with four straight singles off Pittsburgh starter Vance Worley and drove in another pair of runs on consecutive RBI groundouts. Johnson capped off the rally with a two-run homer to left field.
But Worley recovered from the rocky first, which included a line drive off his right foot. The right-hander retired 15 of the last 17 batters he faced, including 13 in a row without a ball in play leaving the infield.
Worley, seemingly the favorite for the final spot in the Pirates' rotation, gave up five runs on seven hits and struck out three over six innings.
The Pirates didn't let the Braves' big lead last long, as third baseman Josh Harrison launched a leadoff shot over the wall in left field in the first.
Pirates center fielder Andrew McCutchen, no longer sporting his trademark dreadlocks, drove in Neil Walker with an RBI single in the third.
Catcher Francisco Cervelli drove in shortstop Jordy Mercer in the fourth on a double to left, and Walker made it a one-run game by taking Rodriguez deep left to start the fifth.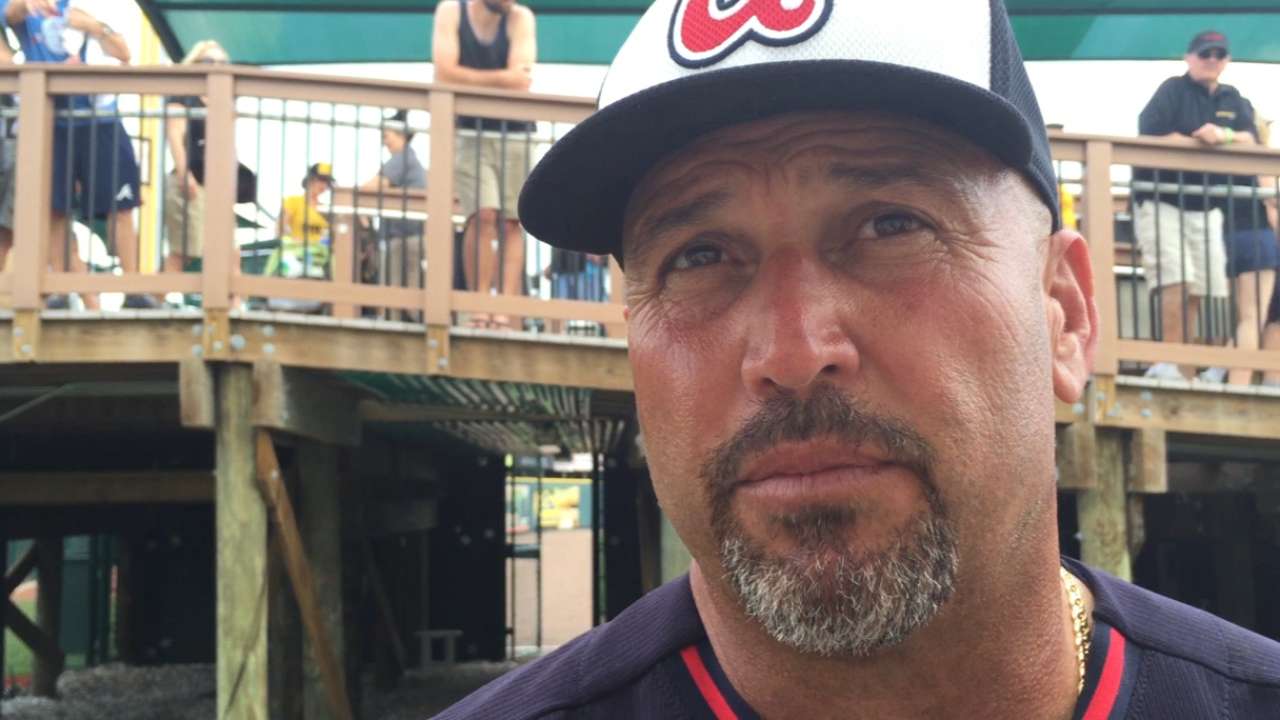 Wandy Rodriguez, looking to lock up a spot in the Braves' Opening Day rotation, allowed four runs on eight hits while striking out three.
In the eighth, a Josh Outman wild pitch allowed Pirates pinch-runner Gorkys Hernandez to score the tying run. Pittsburgh had a chance to take the lead, but Starling Marte was tagged out in a rundown between third and home on a Pedro Alvarez fielder's choice, then Cervelli was called out on a close play at first to end the inning.
Braves catcher Christian Bethancourt, playing for the first time since March 17 following a bout with the flu, caught five innings and went 1-for-3 at the plate.
Up next: Projected Opening Day starter Julio Teheran will make one of his final tuneups when the Braves host the Red Sox on Friday at 1:05 p.m. ET on MLB.TV and Gameday Audio. Teheran will attempt to complete at least five innings. Nick Markakis is expected to be in Atlanta's lineup.
Adam Berry is a reporter for MLB.com. Follow him on Twitter at @adamdberry. This story was not subject to the approval of Major League Baseball or its clubs.