Fredi unlikely to implement strict platoon in left or at third
Braves manager says he'll 'play it by ear' with Gomes, C. Johnson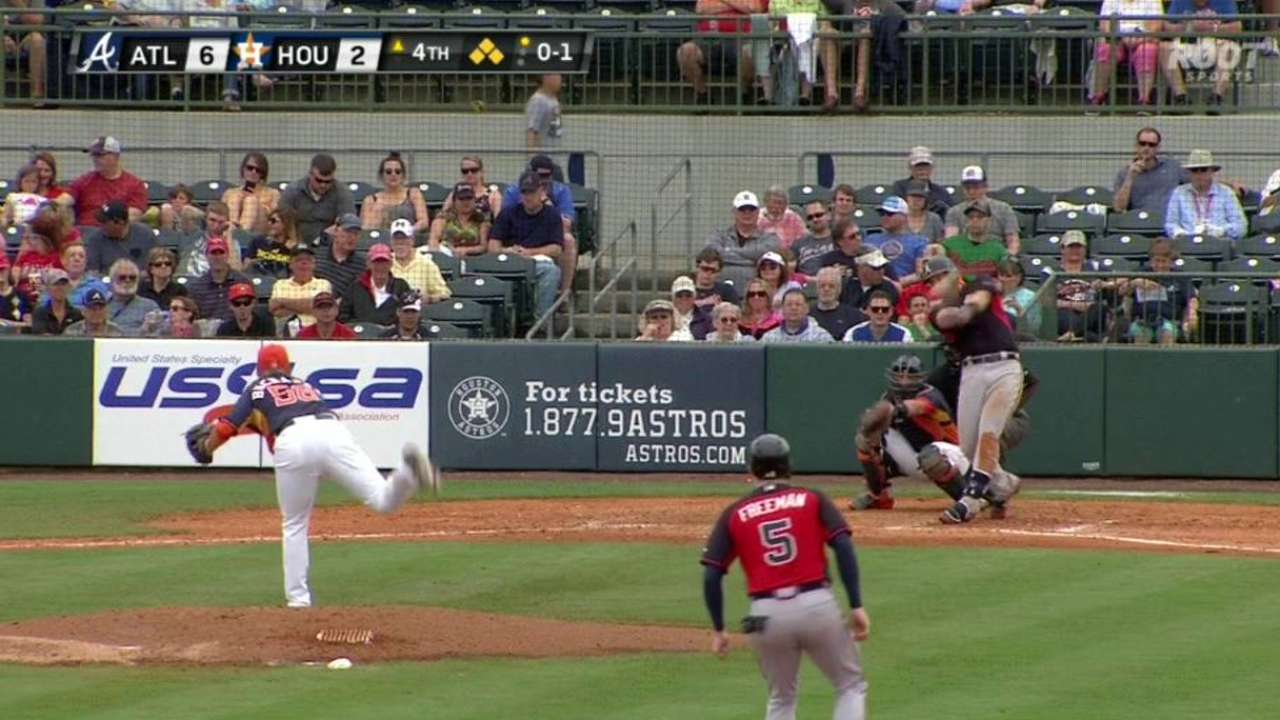 BRADENTON, Fla. -- Though there will be some days when left fielder Jonny Gomes and third baseman Chris Johnson will not play against select right-handed starters, Braves manager Fredi Gonzalez has maintained that he does not see the need to employ a strict platoon at either of those positions.
"You pick your spots with kind of like soft platoons," Gonzalez said. "You pick your best eight [position players] every single day. Some days, you go with a matchup. Sometimes you feel that even though he's right-handed [and you're facing a right-hander], if you feel like he can give you some good at-bats, you go with it. For me, it's not a strict platoon situation. We'll play it by ear."
Over the course of the past three seasons, Gomes has an .837 OPS against left-handed pitchers and a .670 OPS against right-handers. Last season with the Red Sox and A's, the veteran left fielder produced a .743 OPS in 204 plate appearances against lefties and a futile .510 OPS in 117 plate appearances against righties.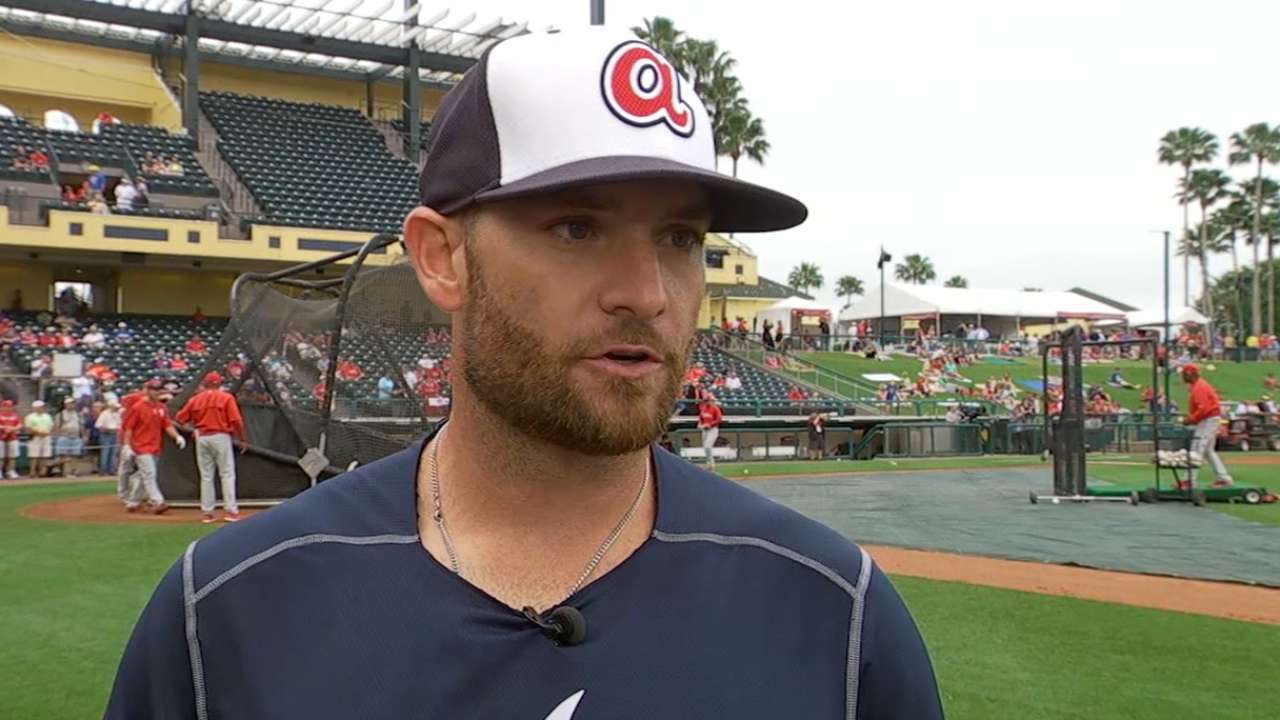 Still, Gonzalez appears to be leaning toward giving Gomes a chance to prove more productive against right-handers. Depending on which backup outfielders are on the roster, Zoilo Almonte, Kelly Johnson, Joey Terdoslavich or Todd Cunningham could be used as the second half of a soft platoon in left.
Chris Johnson put himself in a potential platoon role when he batted .395 in 114 at-bats against left-handed pitchers and .231 in 468 at-bats against right-handed pitchers last year. When he produced the National League's second-best batting average in 2013, he batted .381 in 134 at-bats against lefties and .300 in 384 at-bats against right-handers.
As Chris Johnson has steadily gained comfort with his adjusted batting stance, which focused on lowering his hands, he has proven that he could produce more line drives and a little more power than he did the past two years. He has five hits, including a two-run homer against Pirates right-hander Vance Worley on Thursday, in his past six Grapefruit League at-bats.
If Gonzalez opts to sit Chris Johnson against some righties, he would likely utilize Alberto Callaspo as his third baseman. Kelly Johnson could also be utilized in this role if he makes the roster.
Mark Bowman is a reporter for MLB.com. This story was not subject to the approval of Major League Baseball or its clubs.