Despite shaky outing, Wandy remains in rotation mix
Braves continue to talk with clubs who have expressed interest in veteran lefty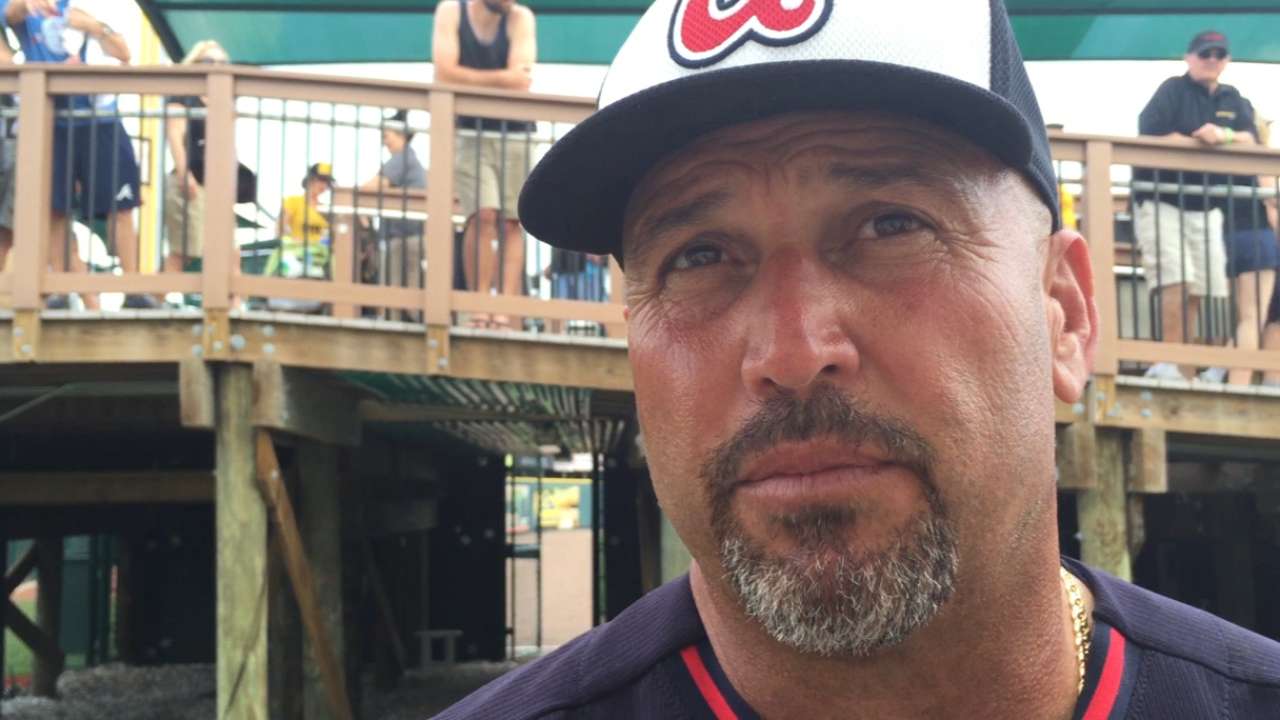 BRADENTON, Fla. -- After spending most of the month exceeding expectations, Wandy Rodriguez took the mound at McKechnie Field on Thursday afternoon and provided reason to wonder what he might be capable of providing once the season begins.
Still, after watching Rodriguez allow his former Pirates teammates four earned runs and eight hits over five innings, Braves manager Fredi Gonzalez said he still considered the veteran southpaw as one of the top candidates to fill one of the two vacancies in Atlanta's rotation.
"Today's outing doesn't change my mind at all," Gonzalez said while explaining that he felt that the two home runs Rodriguez surrendered were wind-aided.
After Rodriguez ran his consecutive scoreless innings streak to 12 with five no-hit innings against the Marlins last week, Gonzalez said he felt the 36-year-old hurler had earned a spot.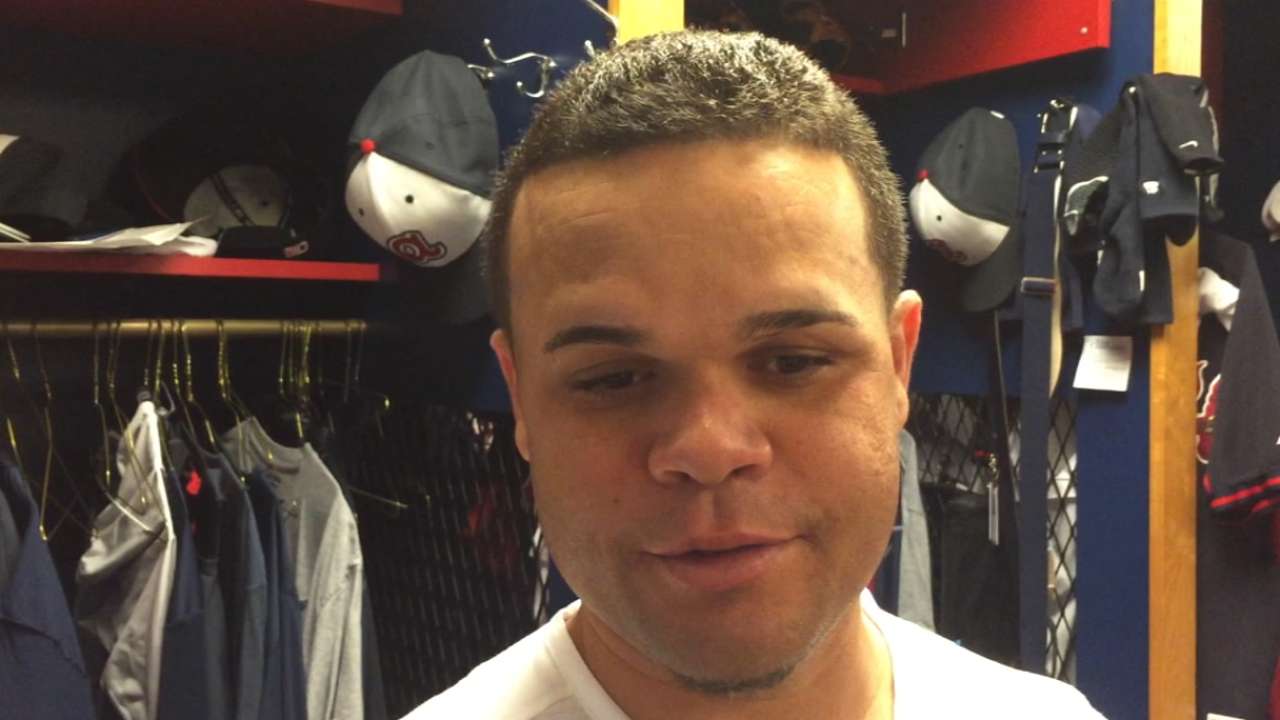 When asked again after Thursday's 7-5 win over the Pirates, Gonzalez softened his stance by saying that Rodriguez has pitched well enough to earn one of the vacancies.
Courtesy of the extended struggles top pitching prospect Mike Foltynewicz experienced during his latest start, Rodriguez and fellow veteran southpaw Eric Stults have positioned themselves as the favorites to fill the two openings. But the Braves have to determine whether they want to put these similar left-handers in the same rotation.
The Braves have also continued to talk to other clubs that have expressed some interest in Rodriguez, who has at least quieted some doubts about his health concerns. Those came about as he totaled just 18 starts over the past two years and then reportedly failed a physical performed by the Phillies in December.
"I feel great," said Rodriguez, who missed most of the past two seasons as he battled left elbow and right knee injuries.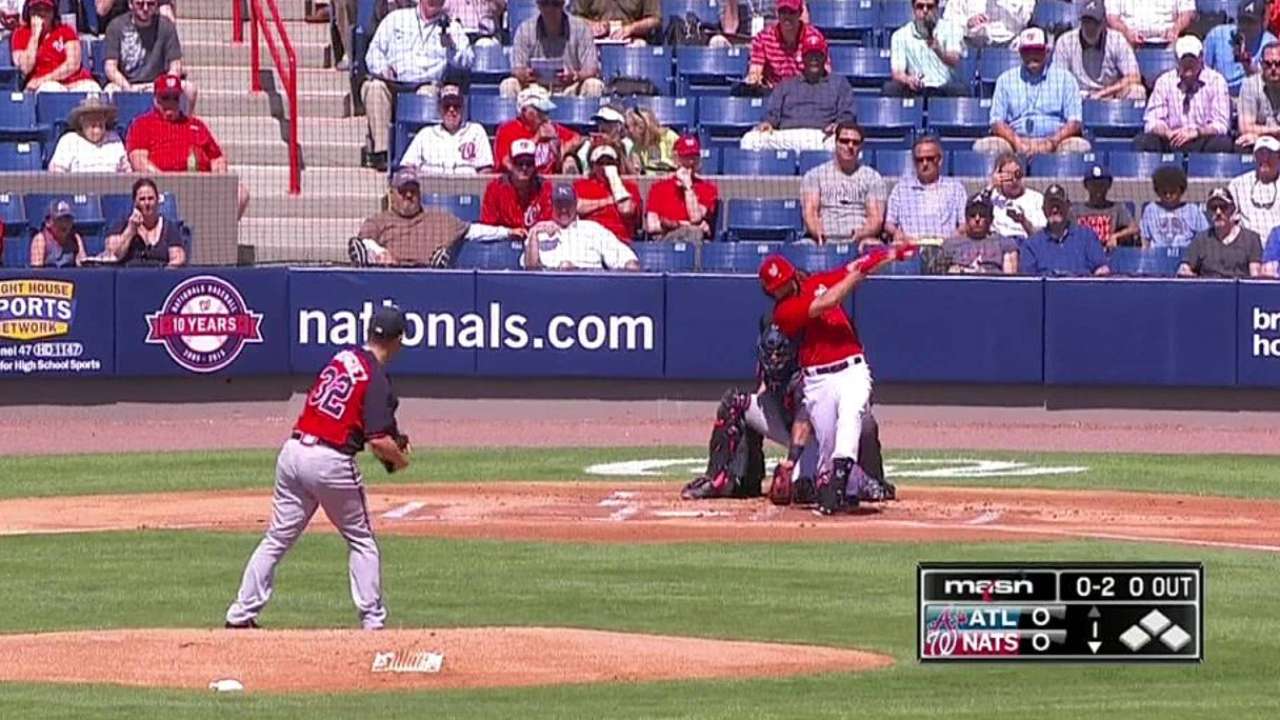 It did not take long for the Pirates to end Rodriguez's scoreless innings streak as Josh Harrison sent a leadoff homer deep over the left-field wall. The Braves lefty escaped the first without further damage, but he allowed one run in each of his final three innings. Five of the eight hits he surrendered were of the extra-base variety, including Neil Walker's solo homer in the fifth.
"I feel if I put the ball where I want I can get these guys out," Rodriguez said. "But today, the ball was a little bit up in the zone."
Mark Bowman is a reporter for MLB.com. This story was not subject to the approval of Major League Baseball or its clubs.