Indians top prospect Lindor sent down after great camp
Shortstop, ranked No. 4 among all farmhands, will start year at Triple-A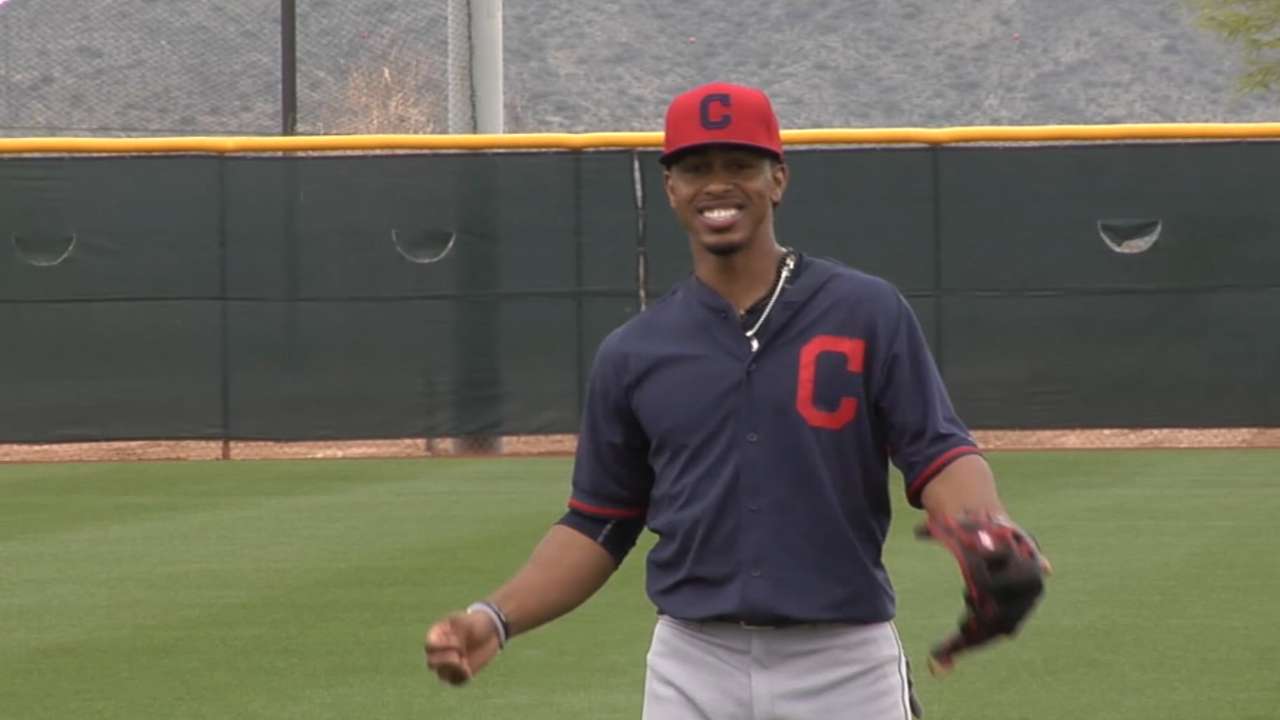 GOODYEAR, Ariz. -- When Indians manager Terry Francona met with Francisco Lindor early in Spring Training, it was made crystal clear to the shortstop prospect that he would not be breaking camp with the Major League club. Lindor would start the season with Triple-A Columbus.
"I didn't say 'probably,'" Francona said.
On Thursday, the Indians made it official: Lindor was reassigned to Minor League camp in the latest wave of spring roster reductions for the club. Cleveland has been consistent with its plan for the 21-year-old Lindor -- ranked by MLB.com as the Tribe's top prospect and the fourth-best prospect in baseball -- since early in the offseason.
As high as the expectations are for the electric switch-hitting shortstop, the Indians feel he is best served with continuing his development at Triple-A to start this year. Now that Minor League camp has transitioned to the games portion of its schedule, the Indians felt the timing was right to have Lindor join his Triple-A teammates to prepare for the season ahead.
"We talked all along about how long to leave him here," Francona said. "I think it's also in his best interest to go over to the other side, be with those guys, be a good teammate, be a leader there, and enjoy and embrace being as good a player as he can be. We're looking forward to watching his progression."
Lindor flashed his potential throughout this spring.
During the first full-squad workout of the spring, the young shortstop defeated all the position players in an endurance test that consisted of a series of sprints. In his first Cactus League game, Lindor collected two hits and made a highlight-reel leaping catch. He came through with an inside-the-park home run against the Padres on March 15, and in his only at-bat on March 19, Lindor launched a ninth-inning shot against Seattle.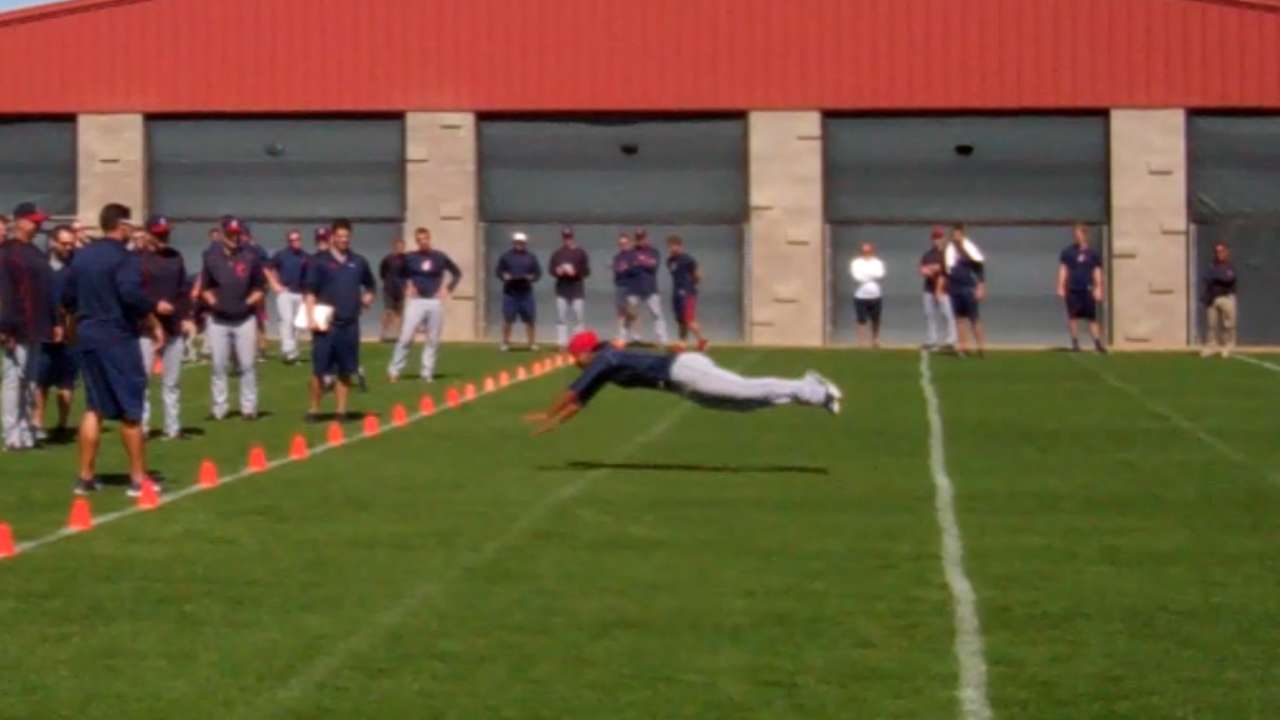 In 16 Cactus League games, Lindor turned in a .297/.308/.595 slash line to go along with five RBIs, six extra-base hits and six runs scored for the Indians.
"He had a great camp," Francona said. "And by that, I don't just mean his batting average. We enjoy so much seeing guys do well, but the way he conducted himself and the way he played defense and the way he worked [was impressive]. Even from the first day, when he won that conditioning thing, that really showed us something."
Lindor, who was drafted by Cleveland with the eighth overall pick in 2011, split last season between Double-A Akron and Triple-A. In 126 games, including only 38 games with Columbus, Lindor hit .276 with 11 homers, 16 doubles, four triples and 62 RBIs. Along the way, he also collected 28 stolen bases and 75 runs scored.
Right now, though, the Indians are content with opening the season with Jose Ramirez as their starting shortstop, with veteran Mike Aviles providing an experienced layer of protection on the depth chart. Francona would not bite when asked if Lindor might reach the big leagues at some point this summer.
"I'm not sure that's fair to him for me to say that," Francona said. "Just like everybody else, we want [Lindor] to earn getting to the Major Leagues. I think if I say something like that, it kind of goes against everything that we've been saying. I think his future is really, really bright. When that is, some of it's dictated by how he's playing, and some of it is dictated by need."
Jordan Bastian is a reporter for MLB.com. Read his blog, Major League Bastian, and follow him on Twitter @MLBastian. This story was not subject to the approval of Major League Baseball or its clubs.