Bench spots yet to be determined as season draws near
Almonte, Gosselin, Perez, K. Johnson and Terdoslavich among Braves in running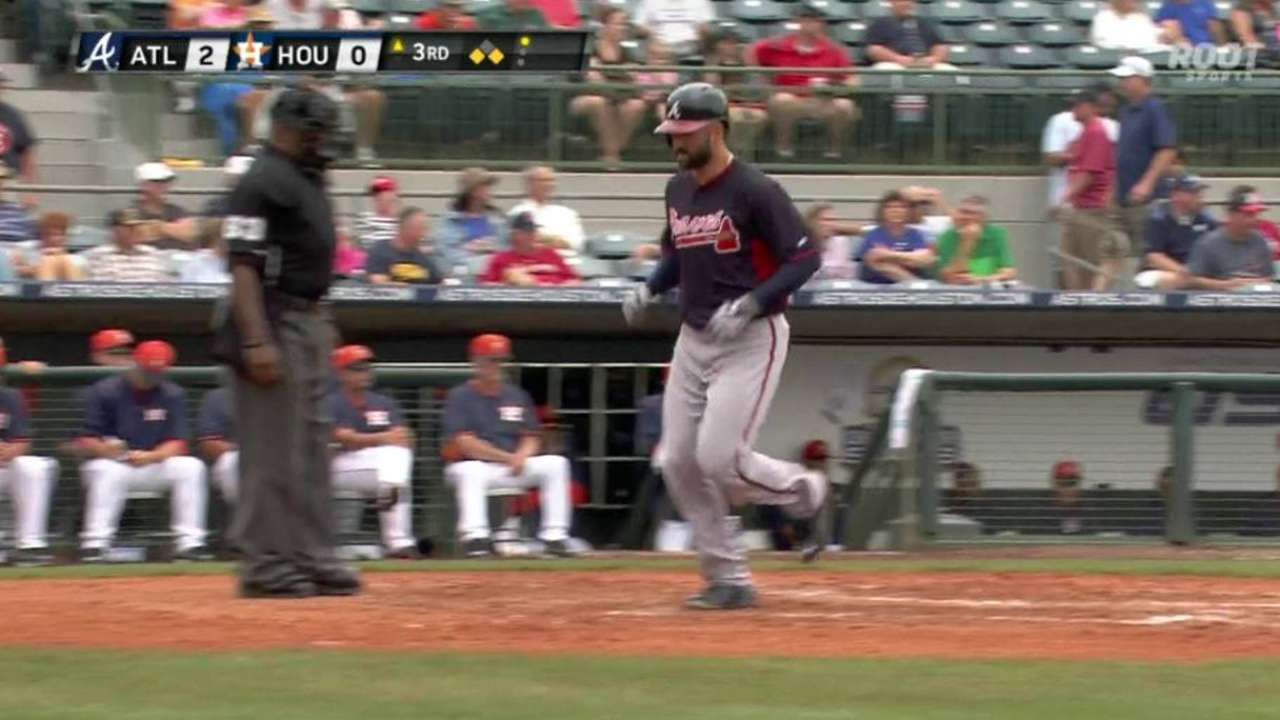 BRADENTON, Fla. -- Braves manager Fredi Gonzalez has a pretty good feel for how his Opening Day lineup will look and who will serve as his starting pitchers for the first three games of the season. But over the next week, he will have to determine exactly how he wants to round out his bench.
"There are some situations if we make a decision, the other guy doesn't go away," Gonzalez said. "So it buys us another month or two weeks or three weeks to keep evaluating him. For example, if we break with a certain outfielder and it doesn't work, the other outfielder that didn't make the club is still with us in the organization. So we've got some flexibility there."
Gonzalez's example should provide some encouragement to outfielder Zoilo Almonte, who joins relievers Josh Outman and Juan Jaime as the only players in camp who are out of Minor League options. They would have to pass through waivers before being sent to the Minors.
As things stand, Christian Bethancourt, A.J. Pierzynski, Freddie Freeman, Jace Peterson, Andrelton Simmons, Chris Johnson, Jonny Gomes, Eric Young Jr., Nick Markakis and Alberto Callaspo appear to be locks for the Opening Day roster. This would leave the Braves with three available roster spots for position players, two of whom would need to be able to play the outfield.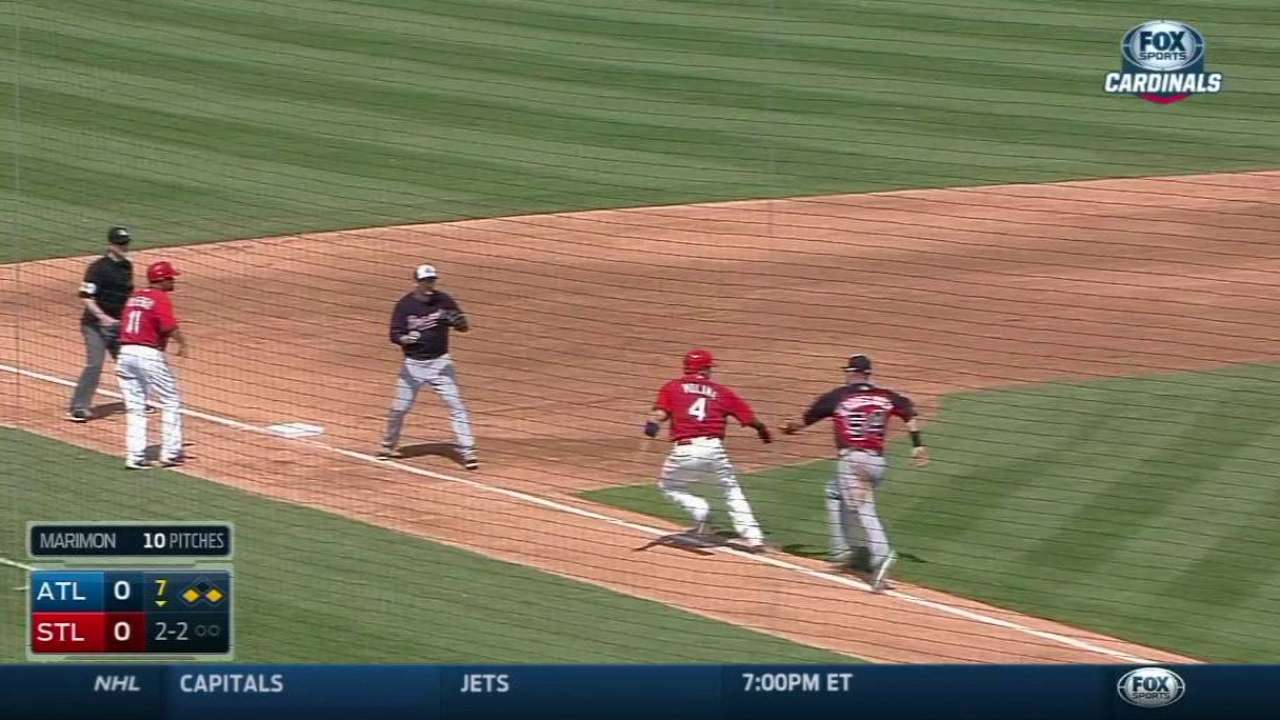 Almonte has not necessarily impressed as a three-hit performance during Monday's win over the Astros got his batting average up to the .227 mark he carried into Thursday. But if he does gain a spot because he is out of options, the Braves will have to decide whether to fill their last remaining spots with Phil Gosselin, Eury Perez, Kelly Johnson, Todd Cunningham or Joey Terdoslavich.
Though Terdoslavich got off to a hot start, his candidacy has weakened over the past couple of weeks. Meanwhile, Johnson has gotten hot at the right time and maybe more importantly showed his versatility throughout the infield and at both corner outfield spots.
Gonzalez has discussed the possibility of using Gosselin at second base on days when he wants to sit Jace Peterson against certain left-handed pitchers. But given that Callaspo could also be used in this role, there might be a greater urge to keep Johnson, who could strengthen the bench with his versatility and left-handed power potential.
While Almonte, Johnson and Terdoslavich are all capable of playing the corner outfield spots, the Braves seemingly need to carry at least one backup outfielder who could capably fill the center field position. Thus, Perez and Cunningham might be the most likely candidates to fill that final roster spot for position players.
Mark Bowman is a reporter for MLB.com. This story was not subject to the approval of Major League Baseball or its clubs.