Veteran outfielder Fowler excited to play in Chicago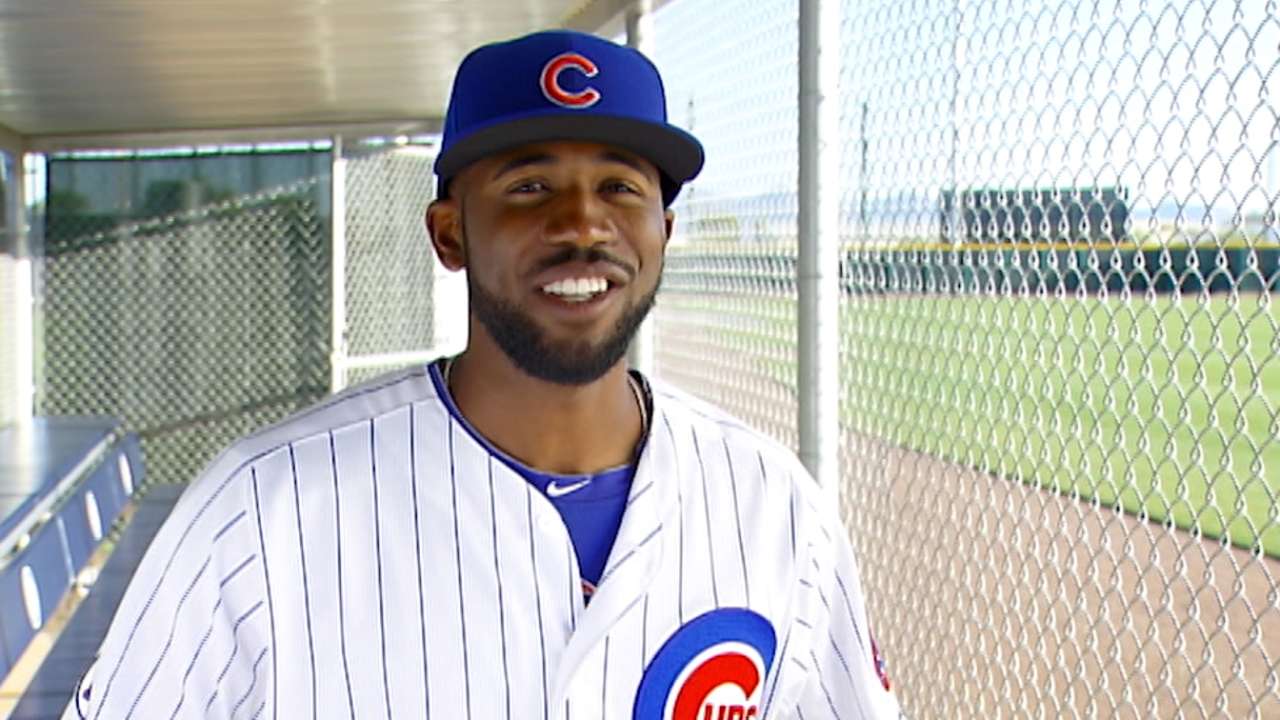 Dexter Fowler has a lot to look forward to this year.
The center fielder was an important acquisition in a productive offseason for the Cubs, and he's excited to play for new manager Joe Maddon. Fowler wants to show why the club made the right choice to bring him in from Houston.
"I get to go out and prove that I am one of the top center fielders in the game, one of the top leadoff guys in the game," Fowler said.
After dealing with a number of injuries last season -- his lone year with the Astros -- Fowler is finally healthy. He's been energized by a change of scenery and is eager to help the Cubs reach some of their lofty goals heading into 2015, such as winning the National League Central.
"When I first found out that Joe Maddon was my coach and I was getting traded over here, it was an exciting time for me," Fowler said. "I have a new season, a new team, new fans and a new city."
Entering his eighth season in the Major Leagues, Fowler believes he's more prepared than ever. He was a part of the MLB All-Star Series in Japan last November, playing alongside some of the best talents in baseball, including Robinson Cano and Yasiel Puig. It was a positive experience for Fowler, and one that will help improve his game going forward.
"When I went to Japan, I got to play with some of the best in the MLB," Fowler said. "Just learning from them, you can take a little bit from everybody."
With a new and improved Fowler at the top of the lineup and in center field, the Cubs have to like their chances in 2015.
Austin Laymance is a reporter for MLB.com. Follow him on Twitter at @jalaymance. This story was not subject to the approval of Major League Baseball or its clubs.