Cueto back at camp; return to mound imminent
Reds expect ace right-hander to start on Opening Day against Pirates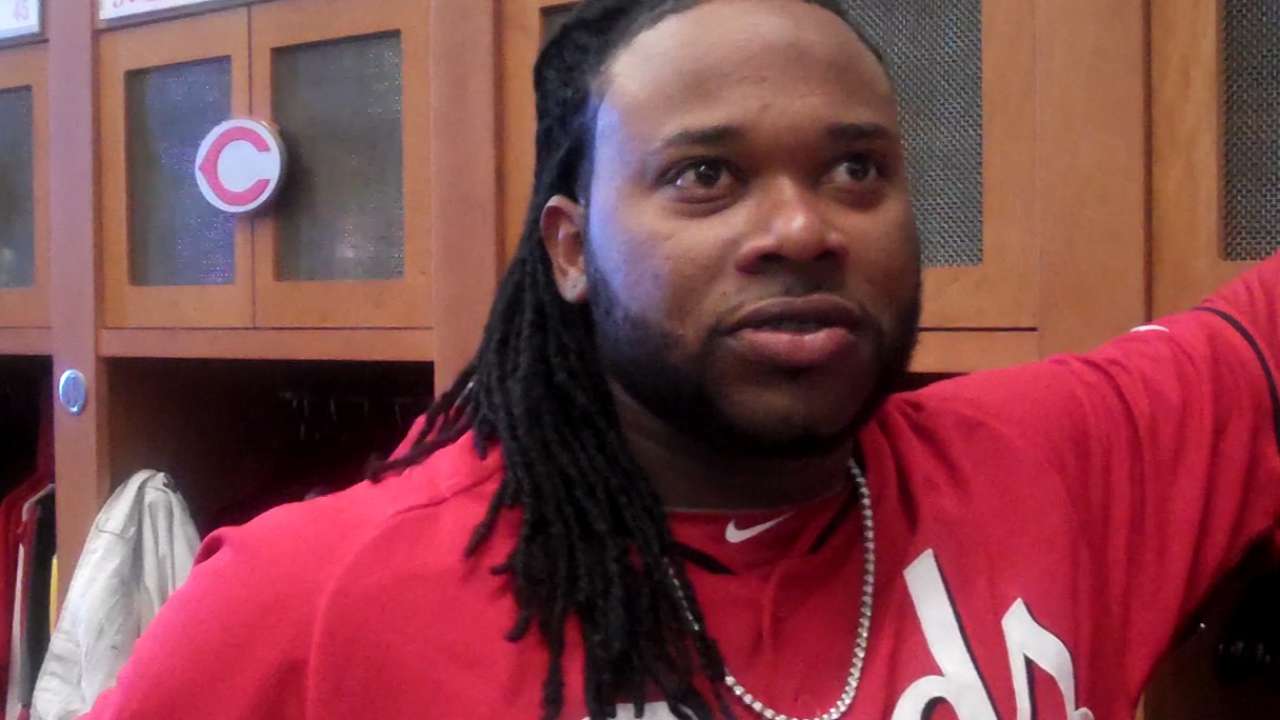 GOODYEAR, Ariz. -- Feeling relieved but still somewhat personally conflicted, ace Johnny Cueto made his awaited return to Reds camp on Thursday morning. Cueto revealed that he went home to the Dominican Republic to be with his mother, Cristina, because she needed open-heart surgery.
Cueto, who missed one scheduled start last Friday while he was away, also felt on track to be the Reds' Opening Day starter.
"I thank God every day for giving my mom [her] health back and that really helped me," Cueto said with teammate Brayan Pena translating. "That's going to help me with my career. It's something I don't have to worry about anymore, so definitely, I'll be ready for Opening Day."
Cueto enjoyed being back among teammates but still felt the pull from home.
"I'm not going to lie to you, it was very tough to leave my mom behind but she understood," Cueto said. "Right now, I'm very happy that I'm back here with my teammates. I need to continue to work and we need to be together for what is coming."
Following a delayed flight to Phoenix after a connection in Atlanta, Cueto got back into town late Wednesday night. He was on the field Thursday morning with the team when it stretched, and he worked among the pitchers on fielding and rundown drills.
"We'll get a look at him today; we're hoping he'll be able to pitch in the next couple of days," Reds manager Bryan Price said.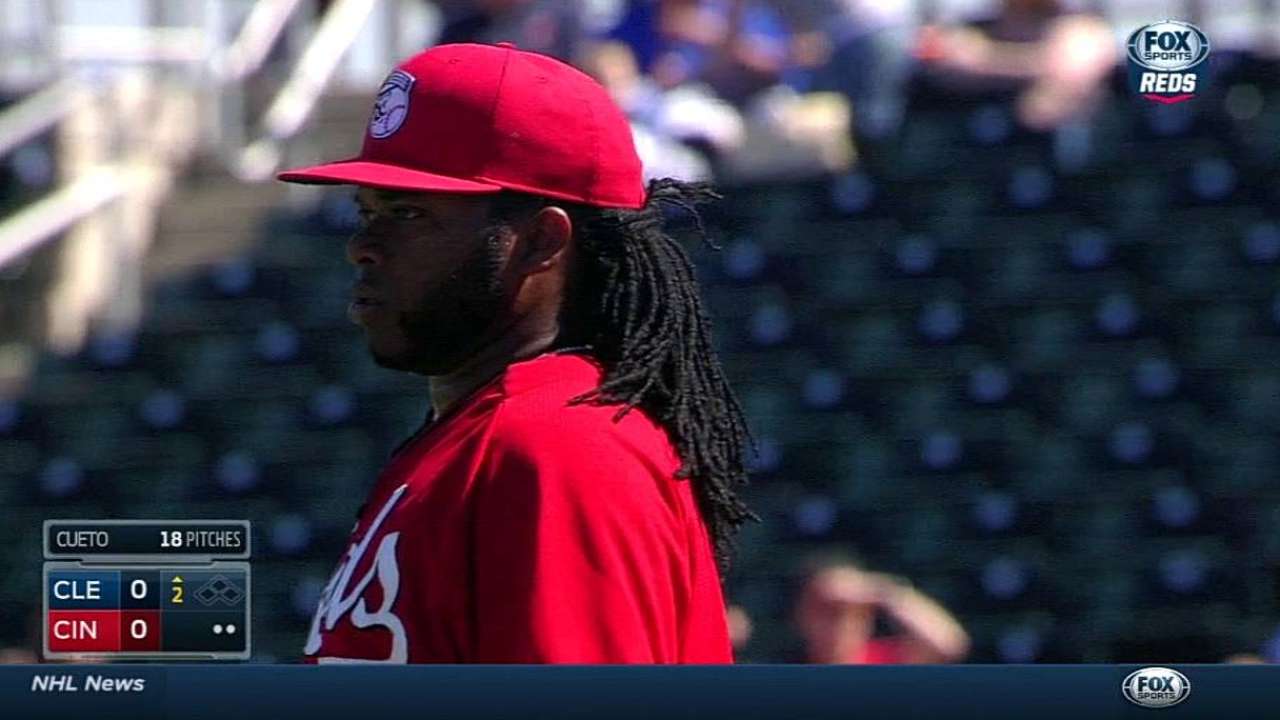 Cueto has two more Spring Training starts to make before camp breaks and he gets to face the Pirates in the April 6 opener at Great American Ball Park. It will be his fourth straight Opening Day assignment for Cincinnati.
"His next game will almost certainly be in a Minor League environment, just to make sure we can control the environment and get him the exact amount of innings and pitches that's needed," Price said. "That would have been the case had he been here the entire time or not."
Cueto was able to maintain his throwing program away from the team but did not get to work out at the team's Dominican complex, as expected. Instead, he made use of a "mini-field" for baseball that he has on his farm at home.
"Even though I was practicing down in the Dominican, it's not the same as when you're here," Cueto said. "I think I will get it but it takes time for me to feel comfortable. Right now, I feel like I need to get back in my groove."
Mark Sheldon is a reporter for MLB.com. Read his blog, Mark My Word, and follow him on Twitter @m_sheldon. This story was not subject to the approval of Major League Baseball or its clubs.