Lowrie brings playoff experience to Houston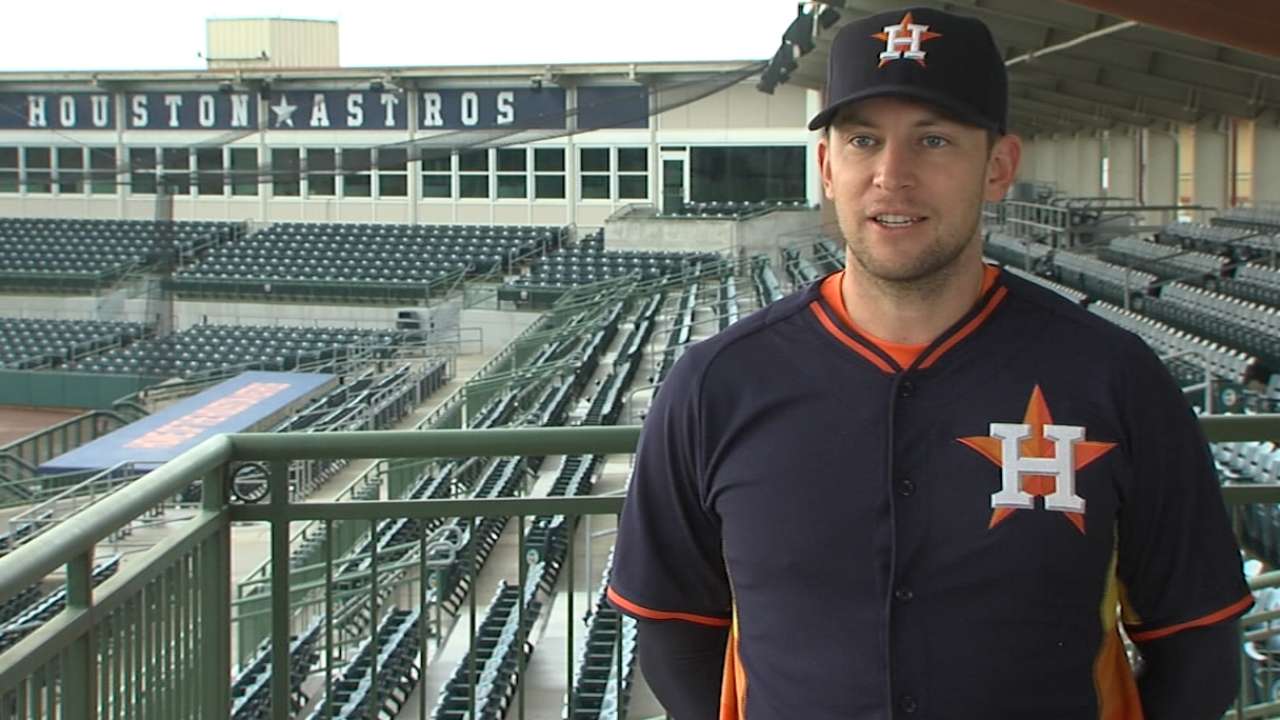 In two years with the A's, Jed Lowrie was 2-for-2 when it came to making the playoffs. Now back in Houston, where he spent the 2012 season, Lowrie believes he has some vital experience to offer a young Astros ballclub.
Lowrie gets a clean start in Houston this season, his eighth year in the Majors. He believes the pieces are in place for the Astros to make a run at the postseason.
"Team chemistry is something that can't be taken lightly," Lowrie said. "And making the playoffs two times while I was in Oakland in two years will be great experience that I can draw on."
In his two seasons with Oakland, Lowrie batted .271/.334/.405, and he spent time at both shortstop and second base. He sees this Astros team as very different from the one he left behind after the 2012 campaign.
"The biggest difference would be the veterans that they've added over the last couple years," Lowrie said. "And the young guys that they've developed are starting to come up to the big leagues and are going to help us win."
Lowrie was a key contributor for Oakland down the stretch last season, hitting .295 in September. Now, he's simultaneously looking to carry that success over to the 2015 season, while also turning the page to his next baseball chapter.
"The start of a season is always exciting," Lowrie said. "You get in the clubhouse -- even if it's the same group of guys, it's a new year. It's a new set of chemistry, and you always have optimism."
AJ Cassavell is a reporter for MLB.com. Follow him on Twitter @ajcassavell. This story was not subject to the approval of Major League Baseball or its clubs.