Wojciechowski, Hernandez final 2 candidates for rotation job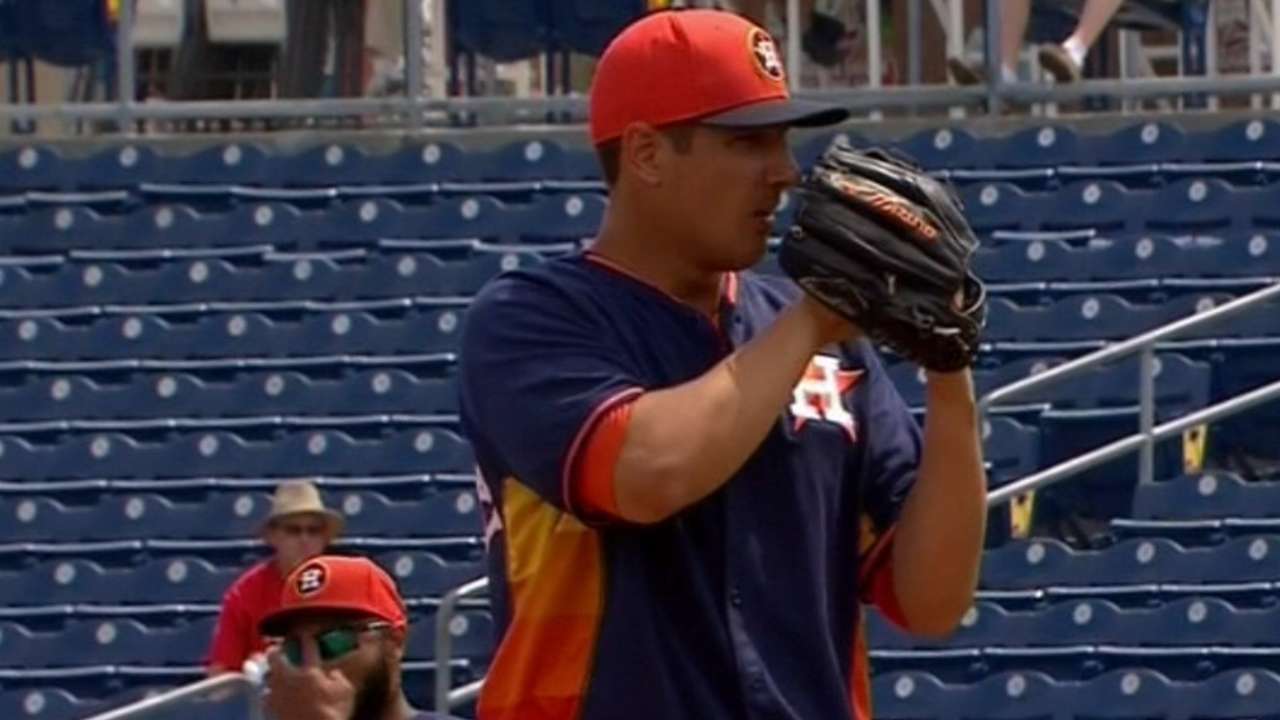 KISSIMMEE, Fla. -- And then there were two.
Astros manager A.J. Hinch said Thursday only two candidates remain for the fifth spot in the starting rotation -- rookie Asher Wojciechowski and veteran Roberto Hernandez. Hinch said Samuel Deduno is "trending towards" being used in a long-relief role, but Hinch wouldn't go as far as to say Deduno has made the club, though.
"I'm not really making declarations at this point," Hinch said. "Coming into next week, we'd like to have a clearer picture, but today, on Thursday, there's still many [bullpen] combos we could go with."
Wojciechowski, the biggest surprise story in camp, has allowed 12 hits and just two runs with 13 strikeouts and four walks over 16 2/3 innings in five Grapefruit League games (two starts). Hernandez, who arrived late at camp because of visa issues, is 3-0 with a 4.50 ERA in four games (two starts), with 12 hits, six runs and five walks allowed in 12 innings.
Each will have one more start in Grapefruit League play to make their case, with Wojciechowski starting Tuesday against the Braves in Lake Buena Vista and Hernandez on Saturday against the Marlins in Jupiter. After that, it's decision time.
"We're getting closer," Hinch said.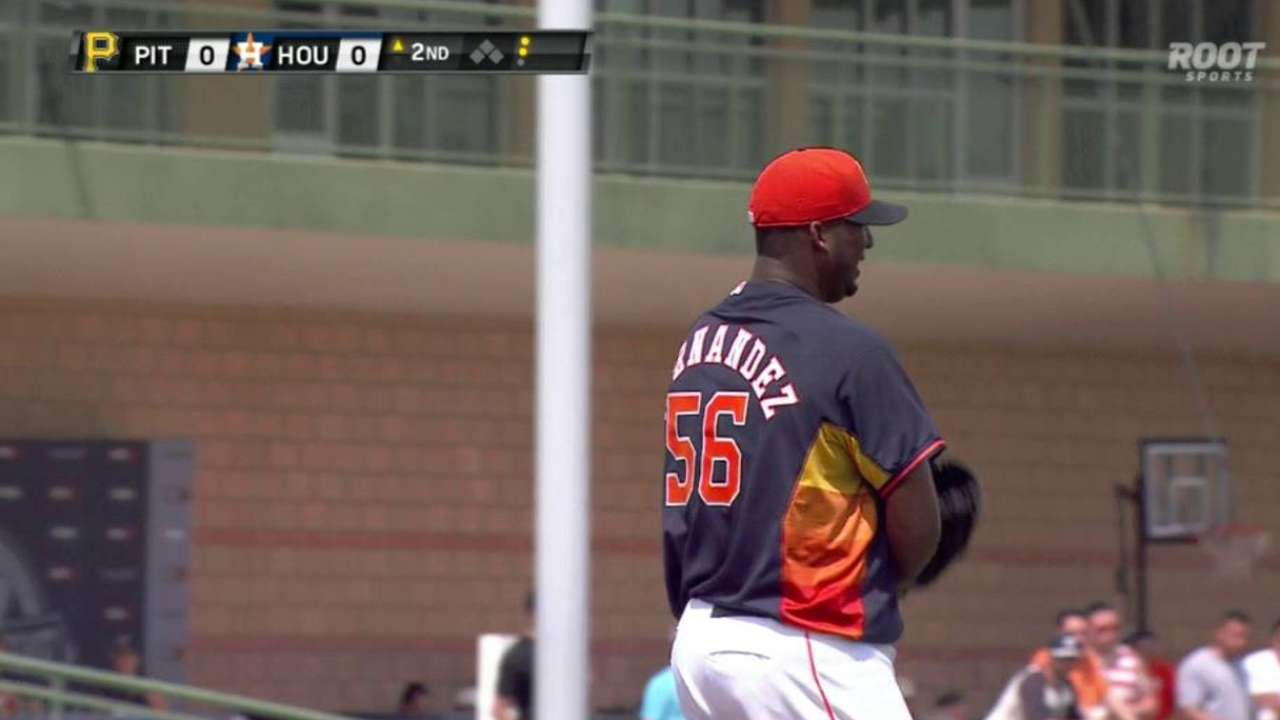 Hernandez's contract includes an opt-out clause five days prior to Opening Day, which means his outing Saturday would be his last one with the Astros unless he makes the club. Hernandez would make $2.65 million this year if he makes the team.
The Astros have named their first two starters. Dallas Keuchel will take the mound Opening Day on April 6, and he will be followed by veteran Scott Feldman two days later (the Astros are off April 7). Collin McHugh will pitch either the third or fourth game of the season, and Brett Oberholtzer will be slotted in, though he is a start behind his teammates this spring because of a recent bout with a lat strain and an illness.
Oberholtzer will return to action when he starts Monday against the Blue Jays in Kissimmee. He'll then throw in one of the exhibition games against the Royals in Houston on April 3-4, with the hopes of getting him built up to 85-90 pitches.
Deduno, who's out of options, came to camp competing for a rotation spot, and he has drawn good praise from Hinch and general manager Jeff Luhnow. He threw two innings in relief Wednesday and will come back in the next couple of days on short rest.
Brian McTaggart is a reporter for MLB.com and writes an MLBlog, Tag's Lines. Follow @brianmctaggart on Twitter. This story was not subject to the approval of Major League Baseball or its clubs.