Red Sox want Cecchini to work on versatility
Top pitching prospect Owens reassigned to Minors camp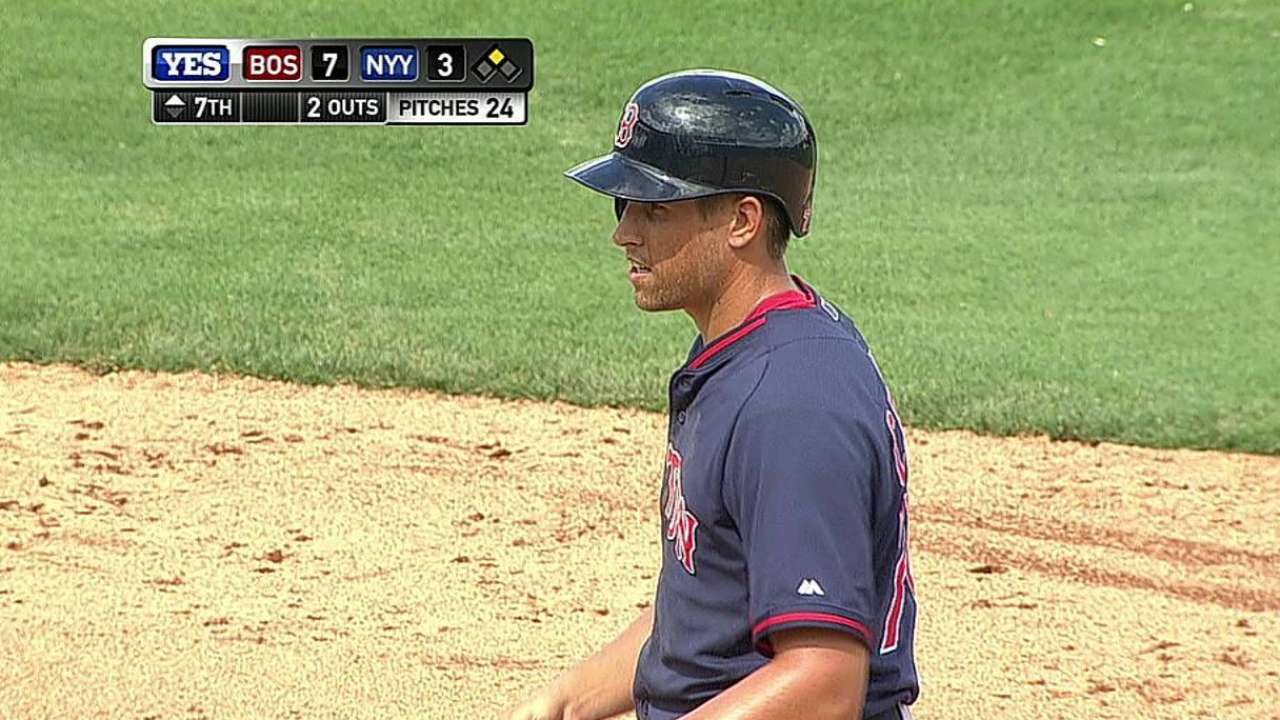 FORT MYERS, Fla. -- With Pablo Sandoval entrenched at third base for the Red Sox, the club will have prospect Garin Cecchini move around the diamond at Triple-A Pawtucket.
Cecchini, among the latest round of players who were optioned on Thursday, will start getting reps at first base and the outfield, as well as third base.
Late last season, Cecchini, who is the team's No. 8-ranked prospect, according to MLB.com, started to get some work in the outfield at Triple-A.
The Red Sox like Cecchini's bat, and he only makes himself more valuable by increasing his versatility.
"The way he swung the bat when he came up last September, and the way he's swung the bat this spring, it looks like his bat will be ready before a defensive opening at third base is going to present itself," said Red Sox manager John Farrell. "He's embraced it, and I think he's seen a number of players go before him that the versatility has created.
"It can allow them to break through and land a spot on the big league club, whether it's [Daniel] Nava adding first base, whether it's Mookie [Betts] going to the outfield or Brock Holt. That list is growing by pretty tangible examples. You create some versatility, you make yourself that much more valuable."
The left-handed hitter had a .282 average over 14 games in Grapefruit League action.
Outfielder Bryce Brentz and righties Heath Hembree and Zeke Spruill were optioned to Pawtucket. Lefty Henry Owens, ranked fourth by MLB.com among lefty pitching prospects, was reassigned to Minor League camp.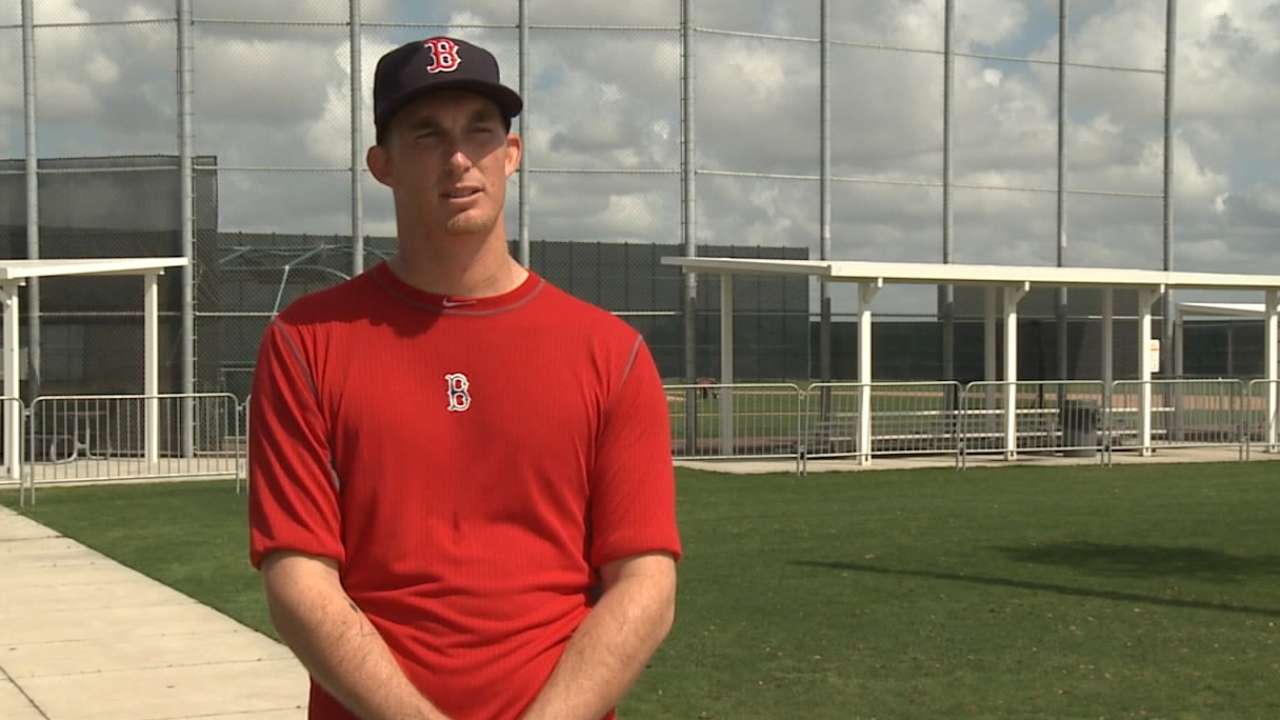 Veteran right-hander Mitchell Boggs was released.
Ian Browne is a reporter for MLB.com. This story was not subject to the approval of Major League Baseball or its clubs.