Vazquez may not be ready for Opening Day
Red Sox catcher could land on disabled list to start season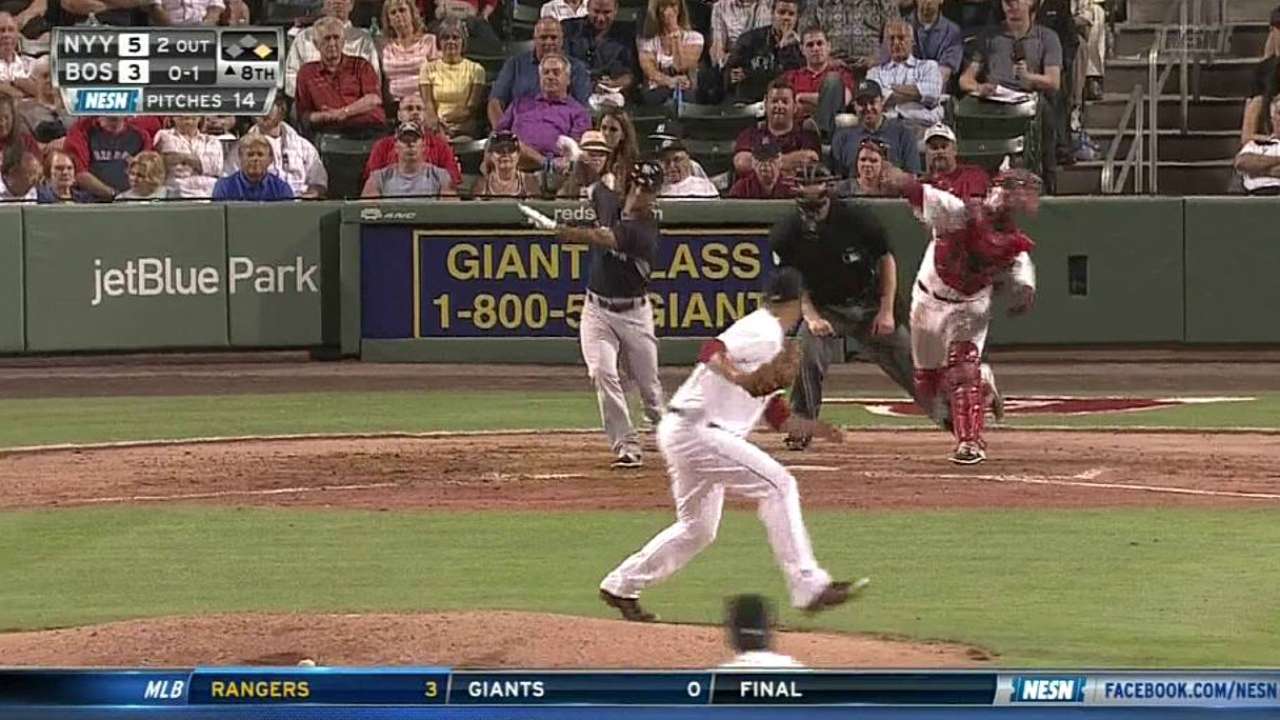 FORT MYERS, Fla. -- The Red Sox could be without Christian Vazquez on Opening Day, as the catcher has battled right elbow discomfort for the past couple of weeks.
Vazquez will undergo another medical exam on Friday, at which point the Red Sox will determine whether an MRI is needed.
Asked specifically if Vazquez will be ready for Opening Day against the Phillies on April 6, manager John Farrell said, "Probably by the weekend we'll have a more clear read on just that."
Ryan Hanigan is Boston's backup catcher, so he would get the majority of the starts behind the plate if Vazquez is on the disabled list.
Even if the 24-year-old Vazquez does need time on the DL, it seems more likely that top catching prospect Blake Swihart will start the season in the Minor Leagues so he can complete his development.
Humberto Quintero, a veteran of 471 Major League games, would be the most likely candidate to get a roster spot if Vazquez goes on the DL.
Vazquez has gotten some work in Minor League games and even started a Grapefruit League contest at designated hitter on Friday, but he hasn't been able to go full throttle.
Vazquez will again start a Minor League game on Friday, but Farrell isn't sure if Vazquez will be given clearance to throw to bases.
Ian Browne is a reporter for MLB.com. This story was not subject to the approval of Major League Baseball or its clubs.