New year, new team, same excitement for Zobrist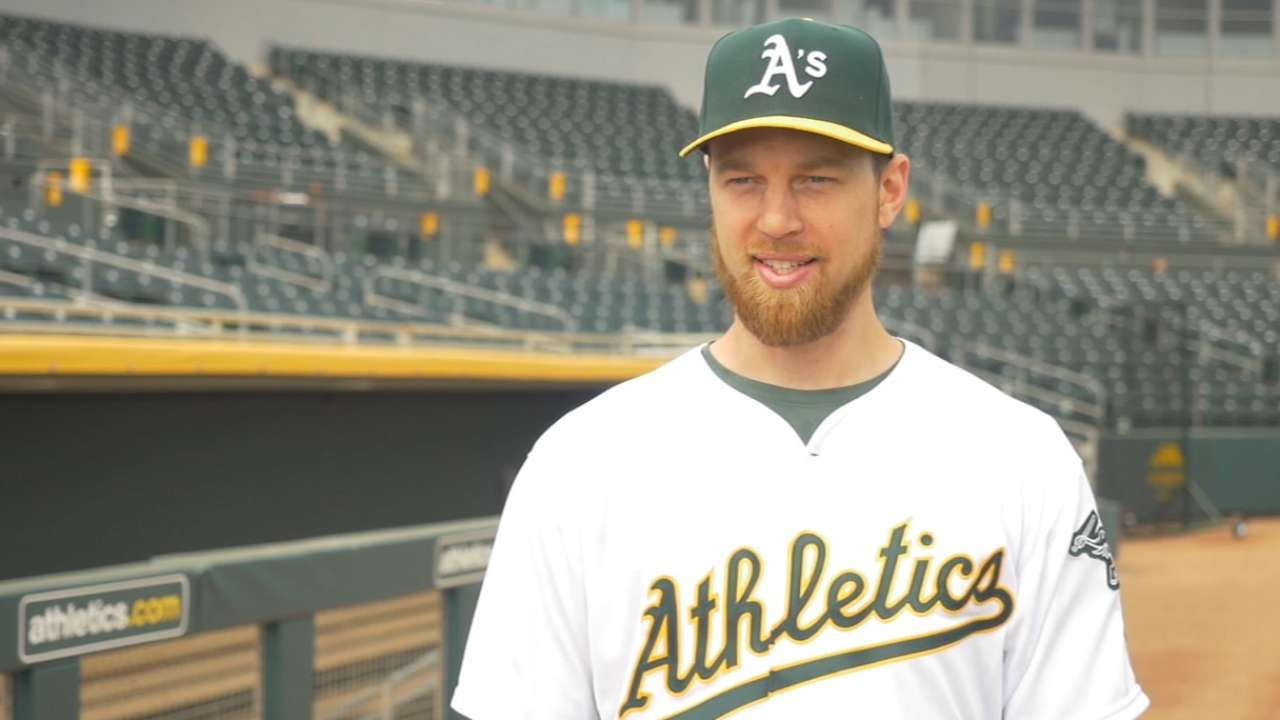 Regardless of where he's playing, Ben Zobrist has always had a fondness for the beginning of a new baseball season.
This time around, that "clean start" is taking on a whole new meaning. Zobrist, entering his 10th year in the Majors, is gearing up for his first season in Oakland -- and his first season wearing anything other than a Rays uniform.
"It'll be a little bit different," Zobrist said. "All new teammates, new staff, new division, it's going to be a fun chance to see the league from the other side of the country, so I'm looking forward to it."
One of baseball's more consistent and versatile players, Zobrist batted .272 with a .354 on-base percentage last season. He's played in more than 145 games in each of the past six seasons.
Zobrist is hitting the ball well this spring for Oakland (his first experience in the Cactus League), and he's confident that can carry over to the regular season.
"I feel like I'm really comfortable, really strong," Zobrist said. "I feel like I'm better prepared for the season than I maybe have been in the more recent years past."
Zobrist fits a nice mold for the A's, who could use some versatility in their infield. He figures to be their regular at second base, but his presence will allow manager Bob Melvin to mix and match, giving Zobrist's teammates a day off when necessary.
No one enjoys that super-utility role more than Zobrist, who has played every position except pitcher and catcher in his big league career. Regardless of the position, he's simply eager to get the season underway.
"The feeling of running out on that field again for the first time again in the spring is something that I always look forward to," Zobrist said. "When [my career] ever does come to an end, I'm going to be really sad, I'm sure, at this time of year."
AJ Cassavell is a reporter for MLB.com. Follow him on Twitter @ajcassavell. This story was not subject to the approval of Major League Baseball or its clubs.