Rios sidelined for a few days by right thumb injury
Club taking cautious approach after outfielder was bothered by similar issue in '14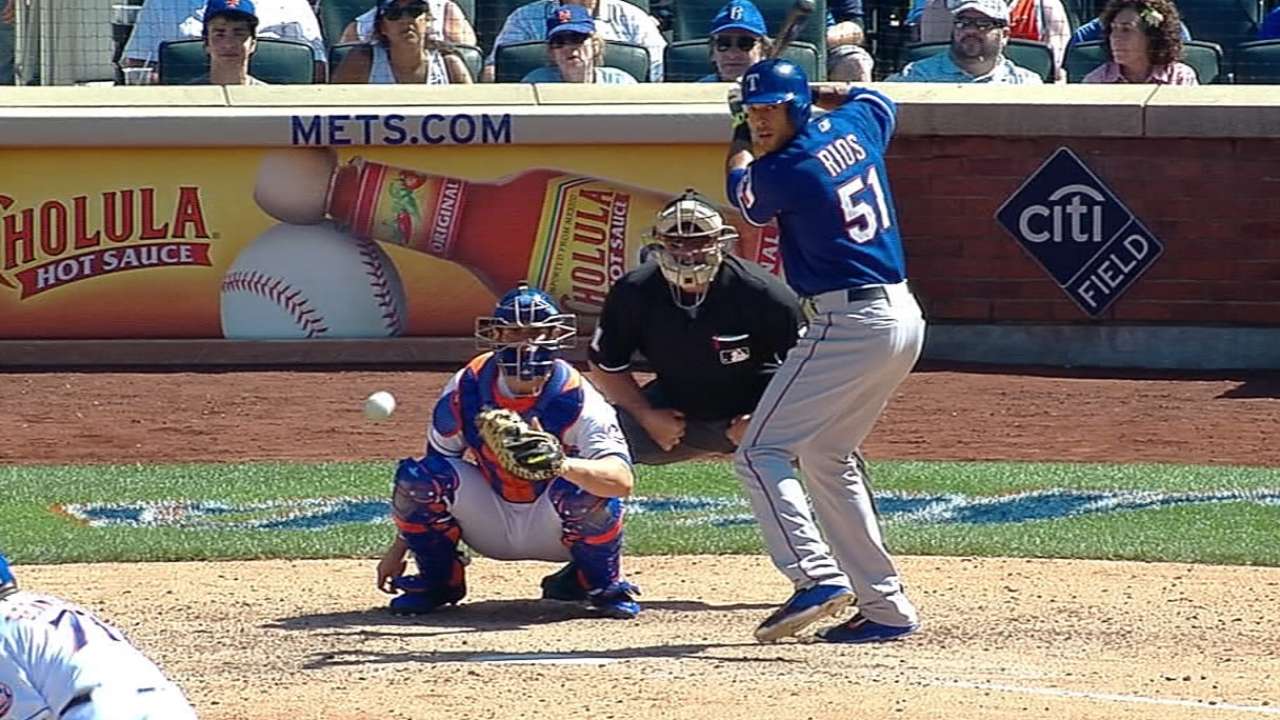 SURPRISE, Ariz. -- Royals right fielder Alex Rios will miss at least the next two games because of a jammed right thumb -- the same injury that saddled him for much of the 2014 season.
Manager Ned Yost said Rios injured the thumb on his last at-bat Wednesday night against the White Sox.
"This is minor," Yost said. "It's been bothering him a little bit, and then he got it good that last at-bat.
"I'm probably going to give him [rest], maybe through Sunday, and go ahead and get a jump on it. No sense in pressing it in Spring Training. He's ready to go otherwise. He's looked good."
Rios has said often this spring that the thumb injury from 2014 hampered him offensively, especially his power numbers -- he hit just four homers last year.
"It's like trying to win a marathon on one leg," Rios said of the thumb injury from last year.
Rios was unavailable for comment Thursday.
"We're just going to let that calm down," Yost said. "He's got some swelling in there. We're going to nip that in the bud."
Jeffrey Flanagan is a reporter for MLB.com. Follow him on Twitter at @FlannyMLB. This story was not subject to the approval of Major League Baseball or its clubs.