Red Sox thrilled to see Big Papi, Napoli back in lineup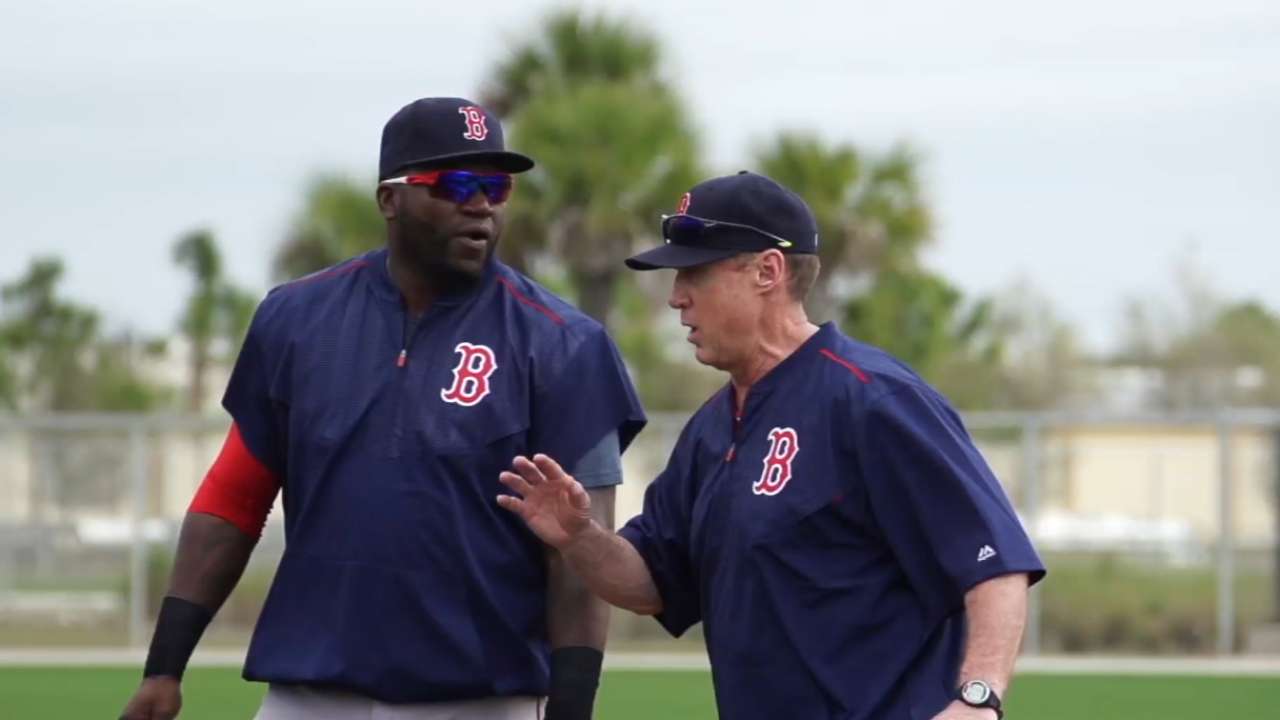 FORT MYERS, Fla. -- The Red Sox got two key pieces back in the middle of their batting order on Thursday, as David Ortiz and Mike Napoli both played for the first time in several days.
Ortiz, who had been dealing with dehydration that led to overall soreness and then a bout with the flu, went 0-for-3 with an RBI in his first start since March 16.
"I feel all right," said Ortiz. "I'm just trying to get that good feeling running."
To that end, Ortiz legged out a fielder's-choice grounder to keep the Red Sox out of an inning-ending double play in the third.
Napoli, who had been out since March 19 with right ankle soreness, went 1-for-2 and scored a run.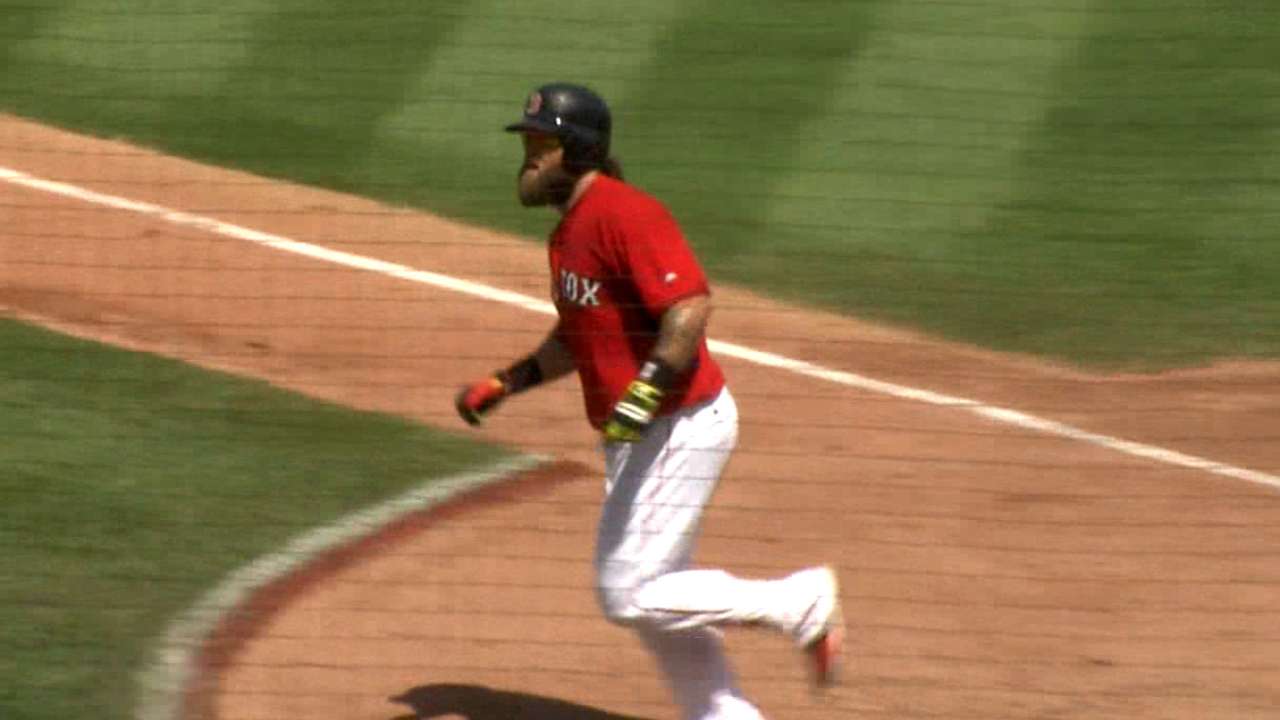 "Good to see them back in the lineup, for one," said manager John Farrell. "I thought David took some good swings, but we've got 10 days remaining and they're going to get ample at-bats before we break here. The fact is, this is the next step back after a little bit of downtime for both, and I think it'll be good to get some continuity in our lineup."
Ian Browne is a reporter for MLB.com. This story was not subject to the approval of Major League Baseball or its clubs.