Escobar's bat showing no signs of slowing down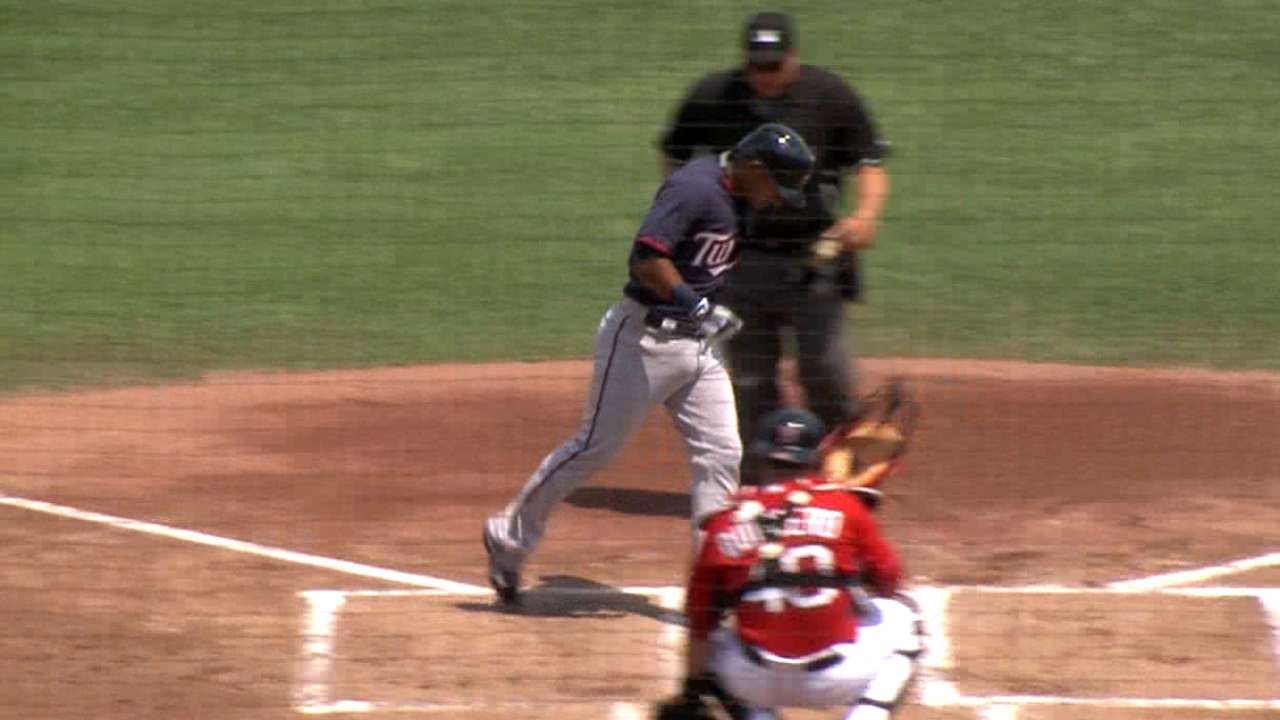 FORT MYERS, Fla. -- Twins pitcher Jake Reed entered a 4-4 tie in the bottom of the 10th inning and gave up a walk-off homer to Rusney Castillo, as the Red Sox won, 5-4, on Thursday.
Eduardo Escobar drilled a towering homer over the Green Monster against Red Sox lefty Wade Miley in the second inning, and he also contributed an RBI with a sacrifice fly in the fourth. The 26-year-old now has 13 RBIs in Grapefruit League play.
Mookie Betts continued his torrid Spring Training for the Red Sox by lofting an RBI double off the Green Monster, raising his average to .472 in Thursday's contest against the Twins at JetBlue Park.
Twins lefty Tommy Milone, who is competing for the fifth spot in the rotation, gave up six hits and three runs on a hot and humid afternoon.
"I feel getting ahead was important today," Milone said. "There were a couple times where I lost command early in at-bats, but I was able to come back and kind of counter and throw some strikes and kind of get back into the count."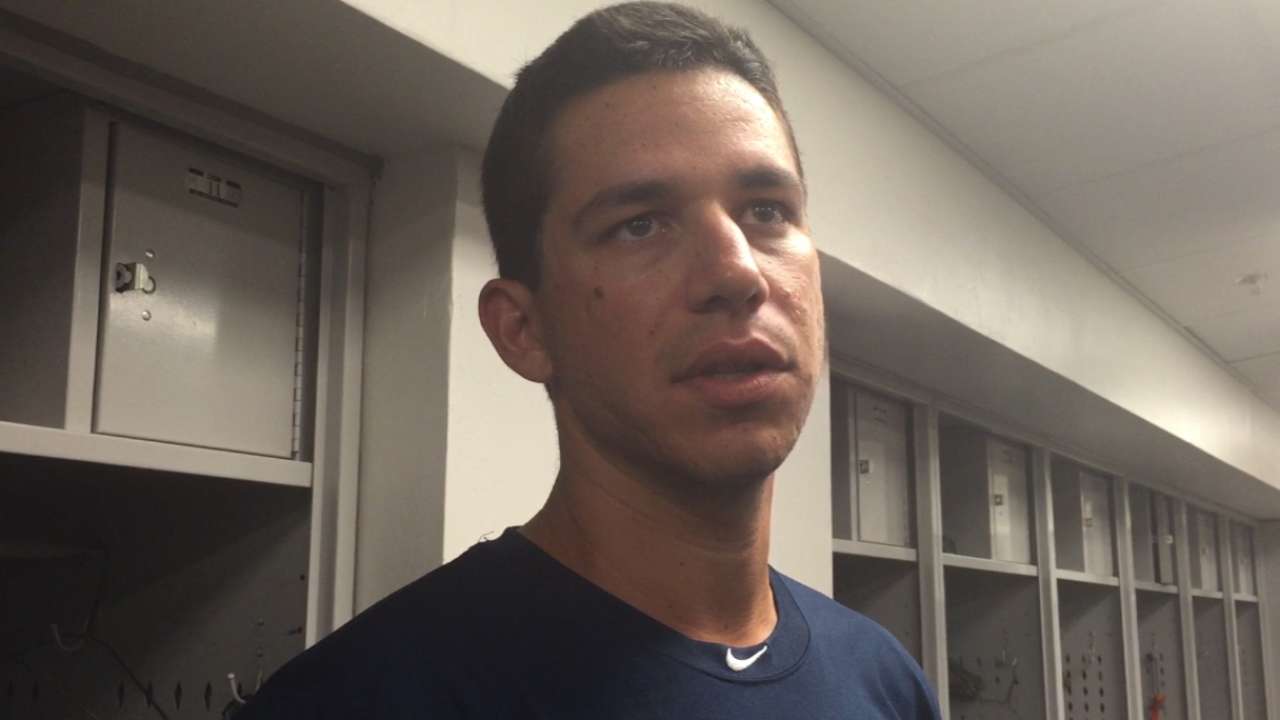 Miley, who has a spot in Boston's rotation, reeled off six solid innings, allowing four hits and three runs, while walking one and striking out four.
David Ortiz and Mike Napoli both returned to the lineup for the Red Sox after missing a few days with nagging injuries. Ortiz drove in a run with a fielder's-choice grounder and Napoli went 1-for-2 while scoring a run.
Up next: Right-hander Trevor May, who is competing for the fifth spot in the rotation, is set to make an important start against the Pirates at Hammond Stadium on Friday at 12:05 p.m. CT on Gameday Audio. Fellow right-hander Phil Hughes, the club's Opening Day starter, will take the mound in a Minor League game to allow the coaching staff to get a look at May. Rule 5 Draft pick J.R. Graham, who has impressed this camp, is also scheduled to pitch against the Pirates on Friday.
Ian Browne is a reporter for MLB.com. This story was not subject to the approval of Major League Baseball or its clubs.