Cosart cooperating with MLB investigation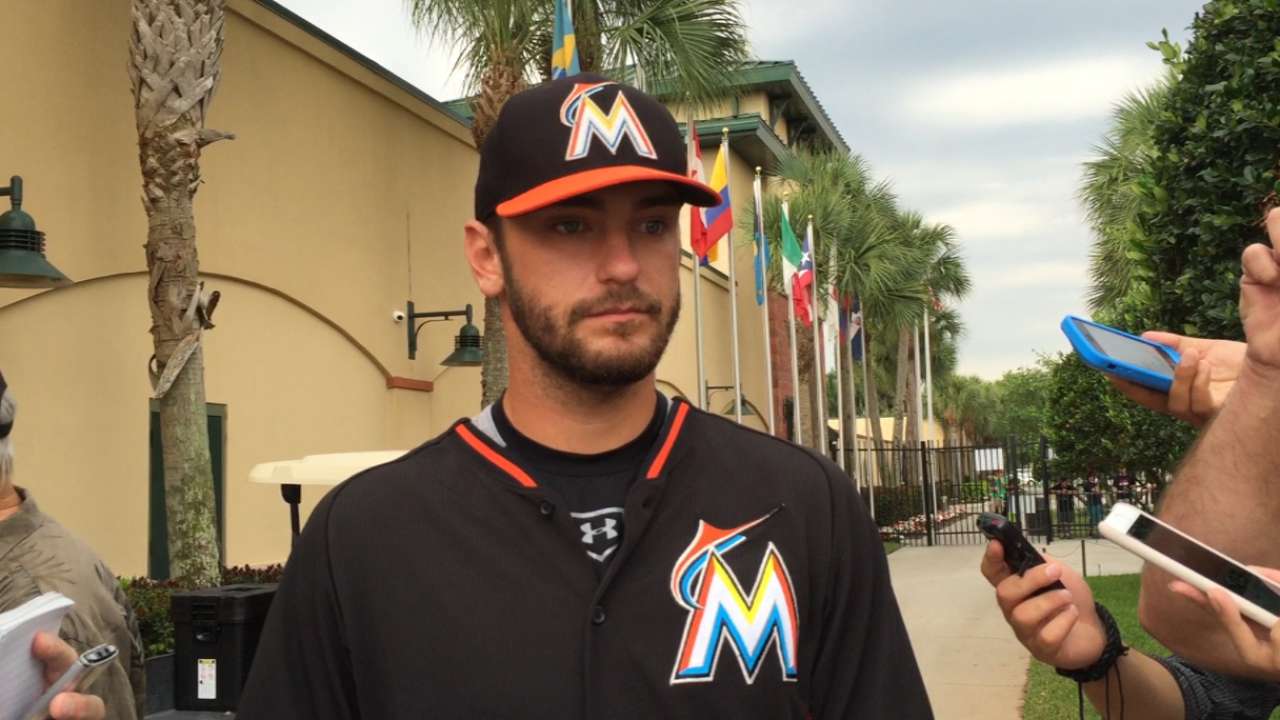 JUPITER, Fla. -- Marlins right-hander Jarred Cosart said on Thursday that he is cooperating with the MLB investigation into his alleged involvement with an online gambler.
Cosart, 24, addressed the media for the first time since his name was linked to a gambler on Twitter. MLB on Wednesday confirmed that it is investigating the matter.
"Obviously, I was caught off guard by the whole situation, and all I'm really saying to everyone is I'm following MLB protocol and talking with MLB security, and they're taking care of the rest," Cosart said. "So that's where I stand right now, and that's it."
Marlins president of baseball operations Michael Hill said that the organization has already been in touch with MLB regarding the matter.
"We're going to let the situation play out," Hill said. "When we get all the information, we'll give you further comment."
Hill said there is no timeline on when the investigation will be completed. Major League players are allowed to place wagers on sports other than baseball, as long as they are in compliance with all appropriate state and federal laws.
"We're not going to speculate on anything," Hill said. "No hypotheticals. We'll let it all play out, and when it comes to a conclusion, we'll know what we need to do, if anything."
Cosart has deleted his Twitter account, and he said he didn't create another account.
"Anything that happened after that is not me," Cosart said. "My other one is completely deleted and being looked at by MLB. And all the new ones, that's not me."
The Marlins acquired Cosart from the Astros last July, and the right-hander is a big part of their rotation. He has been lined up to be either the second or third starter.
Cosart had been scheduled to start on Friday against the Astros in Kissimmee, Fla. But the right-hander is dealing with a blister on his right middle finger, and he will not be making the trip. Brad Hand will get the start in place of Cosart.
Joe Frisaro is a reporter for MLB.com. He writes a blog, called The Fish Pond. Follow him on Twitter @JoeFrisaro. This story was not subject to the approval of Major League Baseball or its clubs.