Veteran Montero ready for latest challenge with Cubs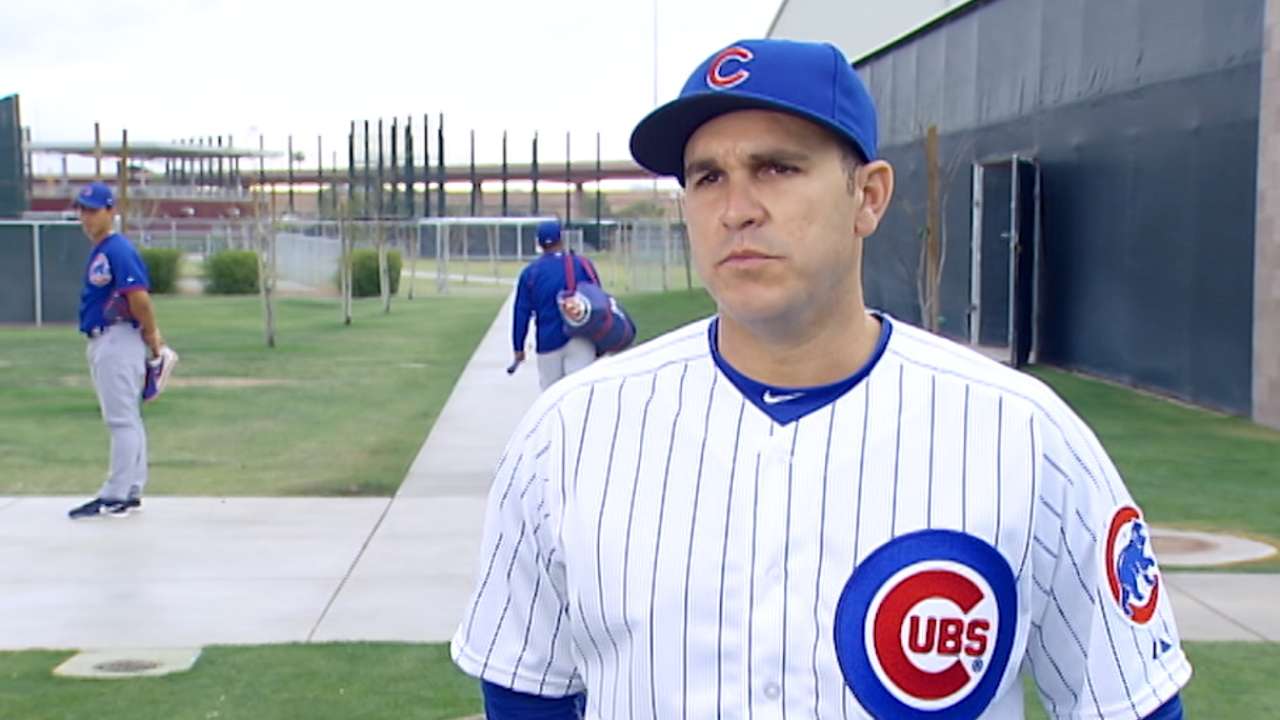 Miguel Montero has been to the postseason with the Arizona Diamondbacks, and now the two-time All-Star is looking to return to baseball's biggest stage with the Chicago Cubs.
After starting his career with the D-backs, the 31-year-old Montero is taking on the new challenge of an up-and-coming Cubs team, providing veteran leadership for a franchise that has its sights set on getting back to the postseason and, perhaps, back to that elusive World Series.
As a veteran who has been through the rigors of Major League ball for nearly a decade, Montero believes coming out of the gates at the top of their game will be key for the Cubs.
"I want to start out strong," Montero said. "As a team, you want to start winning. That way, when you go through tough times, you can bounce back more quickly than if you start off real slow."
As a new member of the Cubs organization and an important part of the team as the catcher, Montero has spent Spring Training getting to know his new teammates, especially the pitching staff.
"It's been an easy transition," Montero said. "I've been having fun, and all the guys have been really great."
After returning to the All-Star Game with a strong start to his 2014 season, Montero looks to build on his success in 2015. He had 13 homers and 72 RBIs for the D-backs last year, and led National League catchers in double plays and putouts.
"I want to be the best I can be every day, and that's pretty much it," Montero said. "If I start thinking about proving something, that's going to put a lot of pressure on my shoulders, and that's the last thing I want to do."
John Schlegel is a national reporter for MLB.com. You can follow him on Twitter @JohnSchlegelMLB. This story was not subject to the approval of Major League Baseball or its clubs.