Hair Cutch: Pirates star happy with new 'do
All-Star's dreadlocks will be auctioned off to raise money for Pirates Charities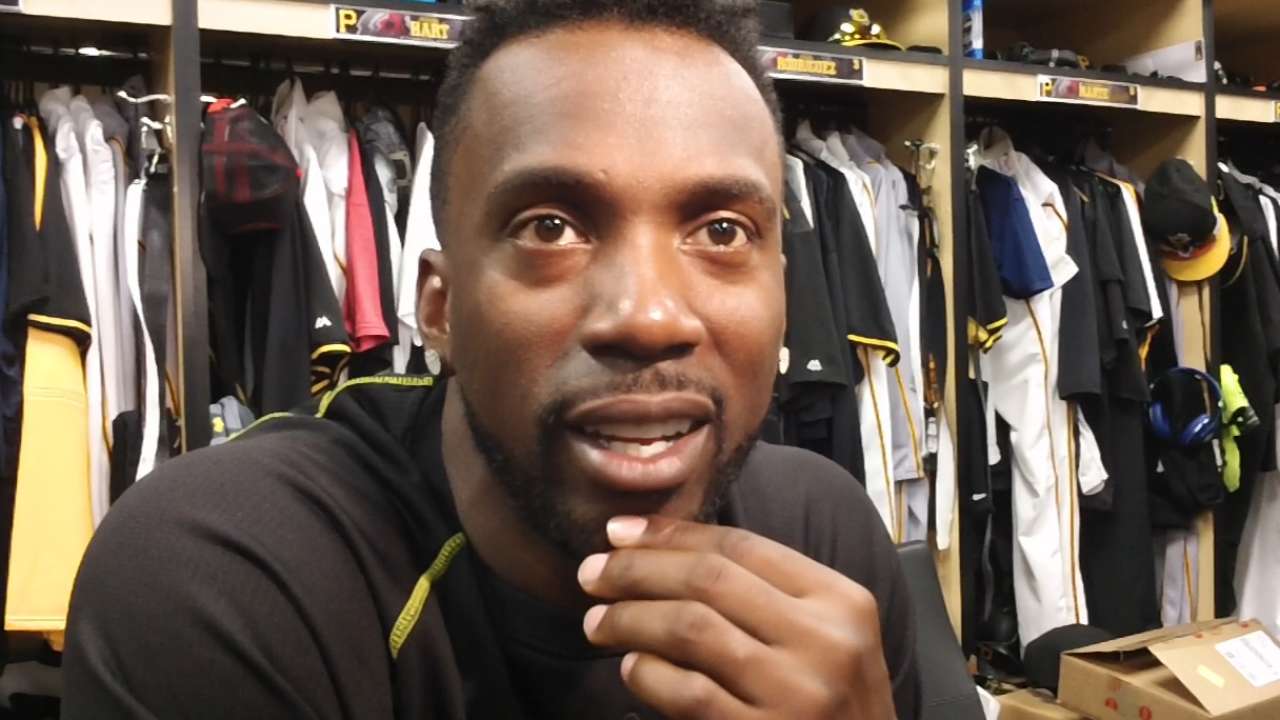 BRADENTON, Fla. -- Andrew McCutchen is going to need a new hat.
The Pirates center fielder arrived at McKechnie Field on Thursday morning sporting a newly shorn look after cutting off his trademark dreadlocks on Wednesday.
Standing in front of his locker, McCutchen placed his old Pirates cap atop his head and said it felt like "shaving out the inside of a watermelon and putting it on your head and putting a hat on top of it, and then taking that watermelon off."
here's to #NewBeginnings #CutchSecret http://t.co/6zbew9eesO

- andrew mccutchen (@TheCUTCH22) March 25, 2015
McCutchen released a video on YouTube on Wednesday, an off-day for the Pirates, to unveil the news.
"It was just time. I've had [dreadlocks] for such a long time now, and they were starting to get a bit long," McCutchen told reporters. "I made up my mind: After I get married and we get settled, it was something I was going to do. So I was looking forward to it."
Ten strands of his former dreadlocks will be auctioned on MLB.com. All the proceeds will benefit Pirates Charities.
"It is a bit strange, but hey, I guess there could be some value in it and doing it for a great cause," McCutchen said when asked about the thought of someone else owning his hair. "I'm happy they're doing it. It'll be great.
"It's going to be good. I can be like everybody else -- like all the rest of the guys on the team -- and get a new haircut every two weeks."
This time around, McCutchen told his barber to give him "whatever looks good, basically," and the barber proposed a "South of France"-style cut.
"Well, it's a cool name," McCutchen said. "I guess I'll get that."
Adam Berry is a reporter for MLB.com. Follow him on Twitter at @adamdberry. This story was not subject to the approval of Major League Baseball or its clubs.