Veteran catcher Buck announces retirement
Played for seven teams in 11 seasons, was AL All-Star in 2010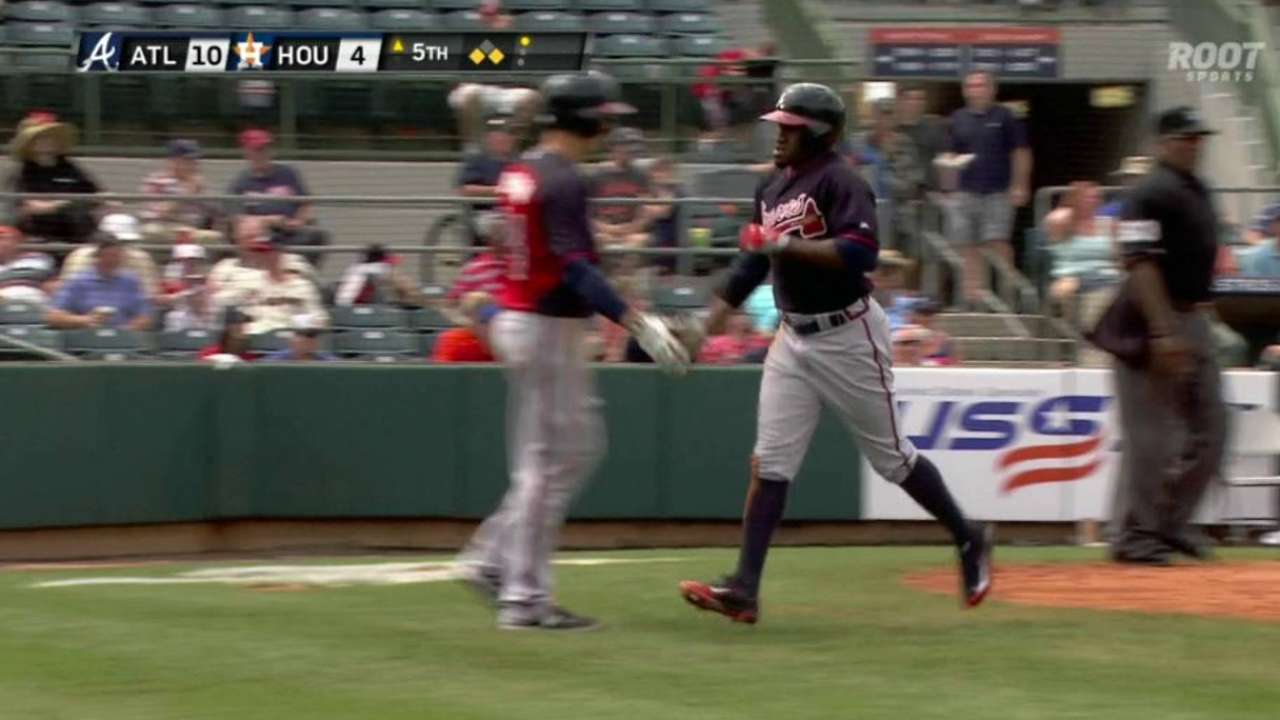 Veteran catcher John Buck, who was in Spring Training camp with the Braves, announced his retirement Thursday in order to spend more time with his family.
The 34-year-old played for seven teams in 11 Major League seasons from 2004-14. He appeared in 1,090 games and collected 844 hits.
Buck, a seventh-round Draft pick of the Astros in 1998, was an American League All-Star while with the Blue Jays in 2010, when he hit .281 with a career-high 20 home runs and 66 RBIs. He hit 134 home runs in his big league career.
Buck broke into the Majors with the Royals and spent six seasons with them. He placed eighth in AL Rookie of the Year voting in 2004 and was Kansas City's starting catcher through 2008.
Joey Nowak is a reporter for MLB.com. Follow him on Twitter at @joeynowak. This story was not subject to the approval of Major League Baseball or its clubs.