Hollands exploring options, but elbow surgery likely
Phillies reliever weighing rest and PRP for torn common flexor tendon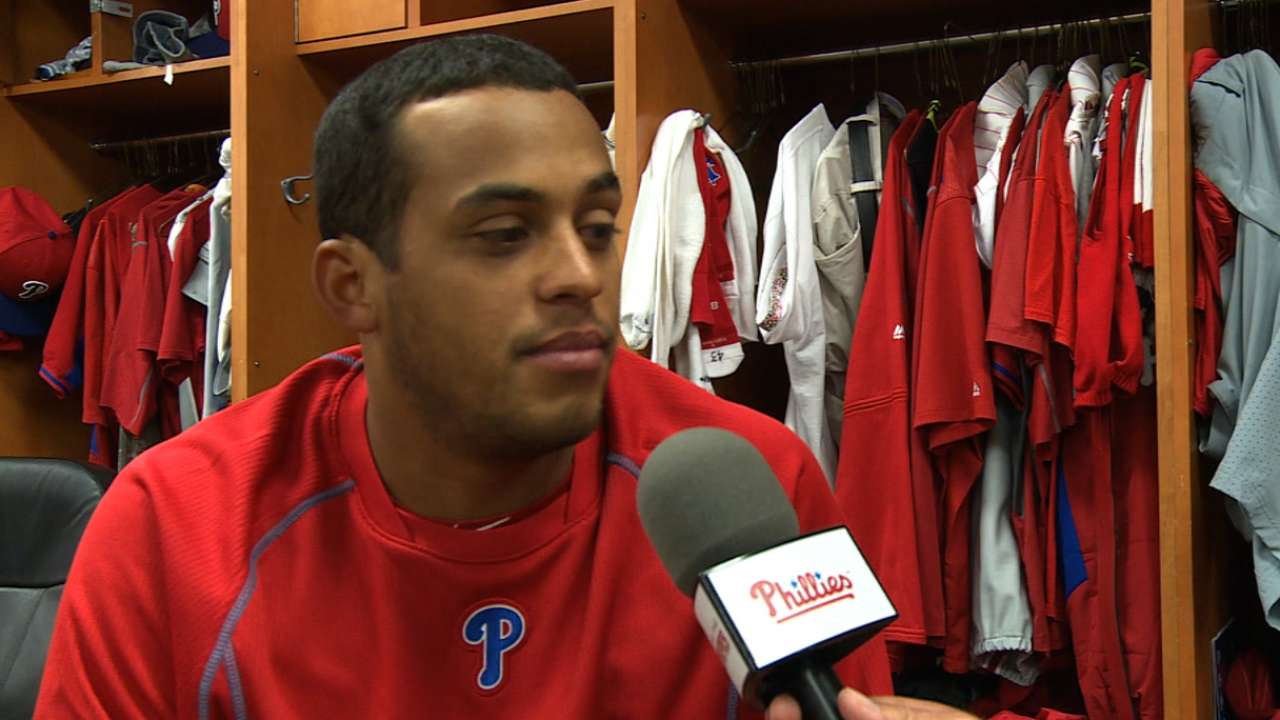 CLEARWATER, Fla. -- Mario Hollands has a firm grip on reality, but he still has a sliver of hope he will avoid surgery on his left elbow.
Hollands has a torn common flexor tendon, which is the same injury that is likely to end Cliff Lee's career. Hollands visited Phillies physician Michael Ciccotti this week in Philadelphia to discuss his recent MRI results. Surgery has been recommended because Hollands' first attempt at rehab failed -- the injury first surfaced in September, which ended his 2014 season -- but he has two other options: rest and PRP (Platelet-Rich Plasma) injection.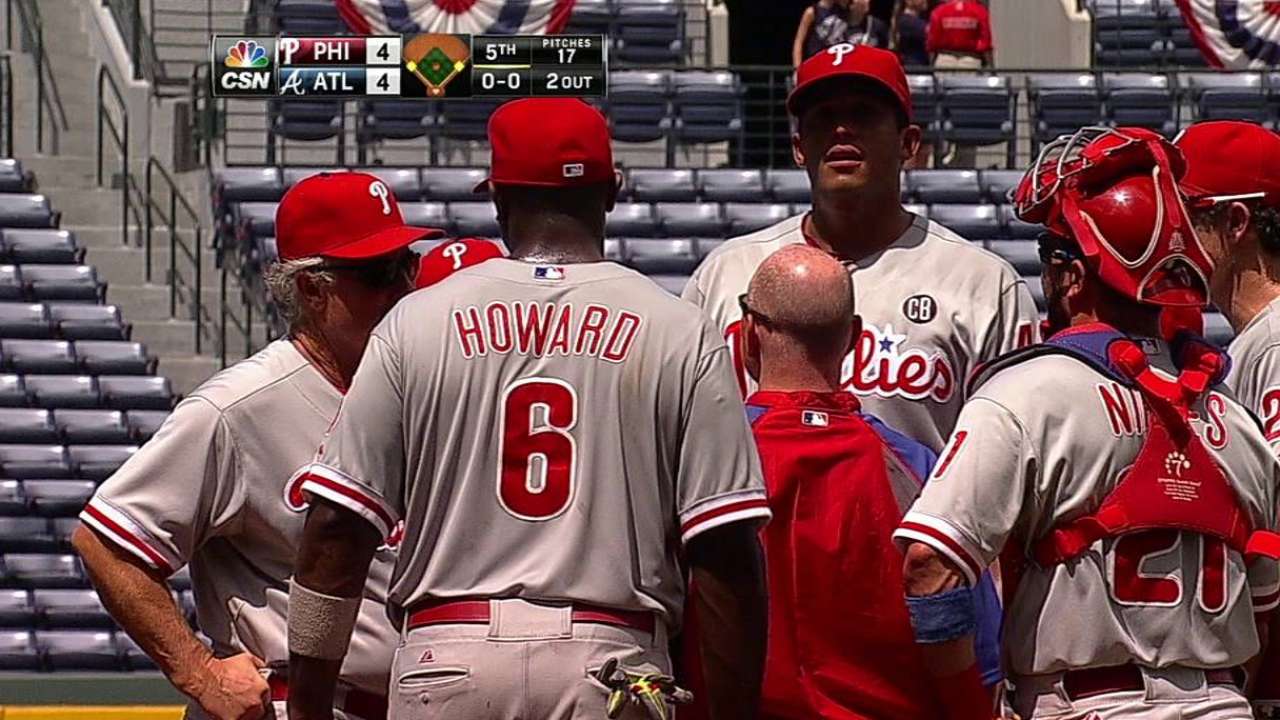 "I wanted to do the PRP and rest, because I wanted to help the team this year. I wanted to play," Hollands said. "That's still in my head because I want to play so bad, but I am a little worried because it's the second time, so I don't know if rest or PRP will be the only solution. So surgery, I'm thinking about it pretty hard."
Hollands will seek a second opinion from Dr. James Andrews. He hopes to have his recommendation soon.
Hollands' difficult choice is this: if he elects rest or PRP and it fails a second time, he risks not being healthy at the beginning of the 2016 season. The Phillies said the recovery from this type of surgery is six to eight months.
"It would be heartbreaking if it came back again after rest," Hollands said.
In that sense, surgery might be the safest option.
"That'll help just seal it up, and hopefully it will never be a problem again," Hollands said.
Hollands made the team last season as a non-roster invitee. He went 2-2 with a 4.40 ERA in 50 appearances. Hollands' injury opens up a bullpen job. Four spots are locked up with Jonathan Papelbon, Ken Giles, Jake Diekman and Justin De Fratus. Andy Oliver, Luis Garcia and Jeanmar Gomez are the leading candidates for the final three jobs.
Todd Zolecki is a reporter for MLB.com. Read his Phillies blog The Zo Zone. Follow him on Twitter. This story was not subject to the approval of Major League Baseball or its clubs.