Jirscheles enjoy seeing each other from across the diamond
Royals third-base coach, White Sox Minor Leaguer look on from opposing dugouts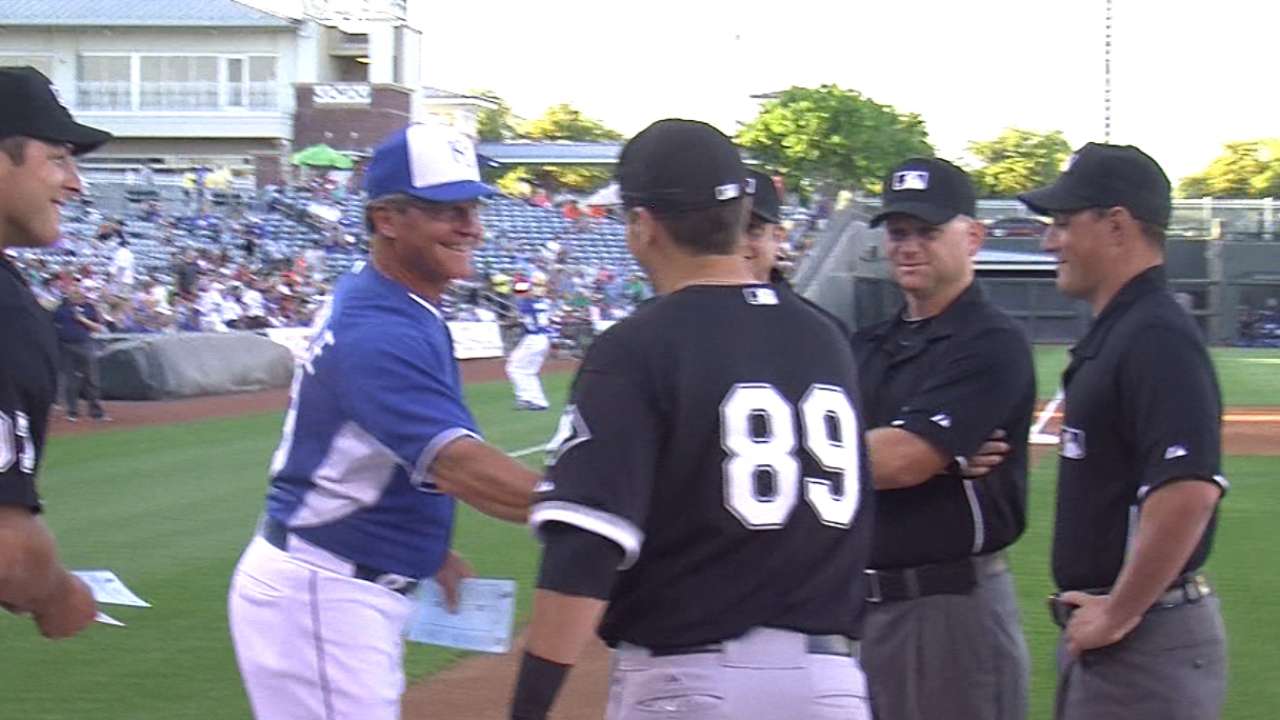 SURPRISE, Ariz. -- Mike and Justin Jirschele have undoubtedly spent plenty of time together on the baseball diamond. On Wednesday night, they got to do so from opposing dugouts.
Before the White Sox 6-0 victory over Kansas City, Mike, the Royals' third-base coach, exchanged lineup cards with his son, an infielder in the White Sox system.
"That was fun," Mike said. "I was a little nervous watching him play, though. I know he made that error, but he did turn the double play at the end of the game. That was nice for him -- not for us."
The younger Jirschele went 0-for-1 at the plate, grounding out after entering the game at second base as a late substitution.
"It was surreal," Justin said. "You don't get that opportunity much, to be on the field with your dad, and definitely not on opposite sides. It was a lot of fun."
Mike said he gets a chance to have dinner with his son two or three times a week during Spring Training.
"He's costing me money being so close [in Glendale]," he said.
AJ Cassavell is a reporter for MLB.com. Follow him on Twitter @ajcassavell. This story was not subject to the approval of Major League Baseball or its clubs.