Rodon, Austin don't miss a beat in reunion
College roommates find comfort zone vs. Royals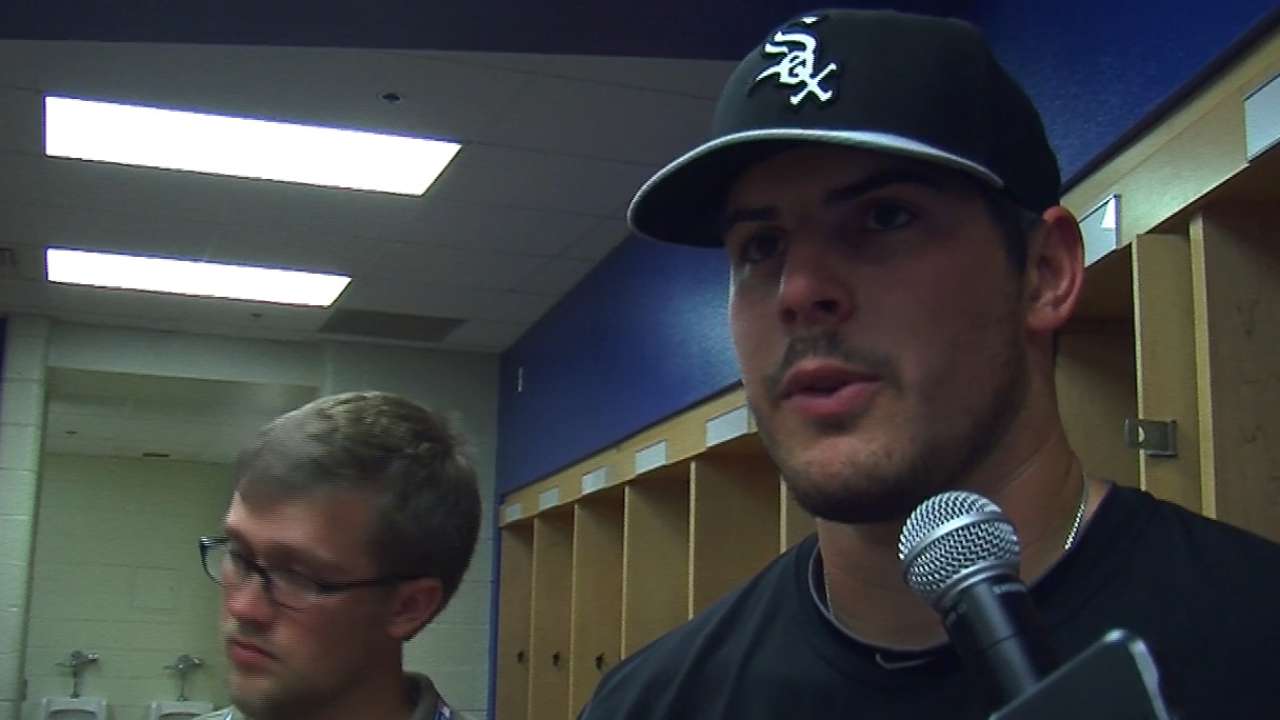 SURPRISE, Ariz. -- Carlos Rodon and Brett Austin have shared quite a few big moments on the diamond -- most notably a trip to the 2013 College World Series with North Carolina State.
On Wednesday, the former college roommates got their first chance to work together professionally, and clearly they haven't missed a beat.
Throwing to Austin for the first time since last May against Virginia Tech, Rodon reminded people why he's thought of as the best college left-hander to be drafted since David Price. He struck out nine Royals in four innings and didn't allow a run in a 6-0 victory over the Royals.
"It was like old times," said Rodon, the White Sox top prospect and top pick in the 2014 First-Year Player Draft. "Like riding a bike."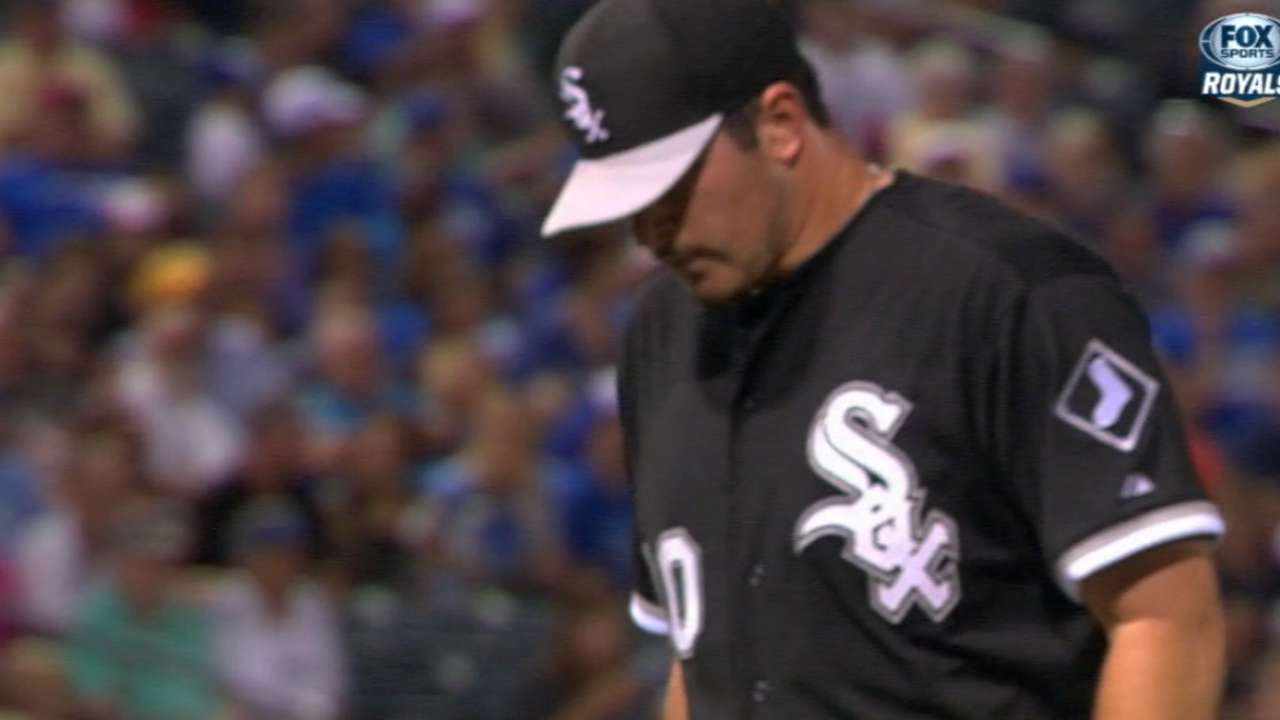 With Geovany Soto catching Hector Noesi in a Minor League game Wednesday afternoon, the White Sox opted to bring Austin up to the Cactus League. He got the start over George Kottaras because of his familiarity with Rodon.
Two seasons ago, Rodon and Austin led the Wolfpack to their first College World Series appearance in 45 years. In their first game, against conference-rival North Carolina, they combined on a complete-game, 8-1 victory.
So when Rodon was back on the hill, dominating big league hitters this time, it was nothing new to Austin. He's been watching Rodon blow through opposing lineups for the past three years.
"Not much [has changed]," Austin said. "He's always been pretty good. He's always had two plus pitches, and we worked the changeup a little bit tonight, which I thought was a lot better than what it was in college. With those three pitches, I think he's as good as anybody."
Both Rodon and Austin said they took a moment to appreciate the opportunity given to them to face the reigning American League champs. Austin even admitted to being a bit "star struck." But once the game began, the longtime batterymates simply returned to their old ways.
Rodon had Royals hitters flailing at all three of his pitches, and whatever Austin called seemed to work. Austin offered especially high praise for Rodon's slider, calling it one of the best he's ever seen.
"It was just fun to get back out there and catch him again," Austin said. "Obviously, he did pretty well. We have a little connection that we just kind of rolled with."
AJ Cassavell is a reporter for MLB.com. Follow him on Twitter @ajcassavell. This story was not subject to the approval of Major League Baseball or its clubs.