MLB.com Columnist
Mike Bauman
Reds' bats should bash, but 'pen, rotation leave questions
Lineup could be exceptional with return of Votto, addition of Byrd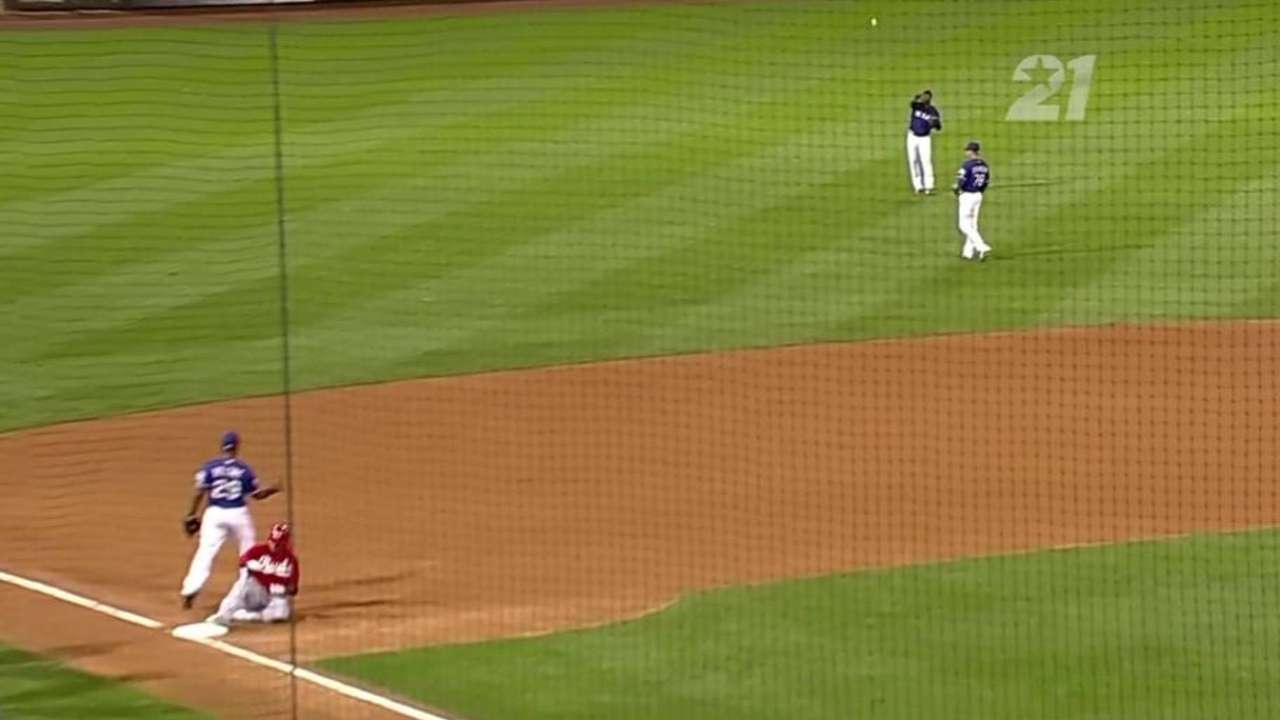 GOODYEAR, Ariz. -- The Cincinnati Reds are an interesting blend of seemingly sure things and serious questions.
In a truly difficult neighborhood, the NL Central, the Reds will have to hope that the sure things remain healthy and the questions are answered correctly and soon.
The particularly good news is a lineup core that could rise well beyond solid into the realm of exceptional. Joey Votto at first, healthy again after playing in only 62 games last season, is simply one of the game's best hitters. Brandon Phillips has been an impact offensive player and a four-time Gold Glove winner. Jay Bruce in right, healthy again, also, should return to the power and run production that were missing for him in 2014.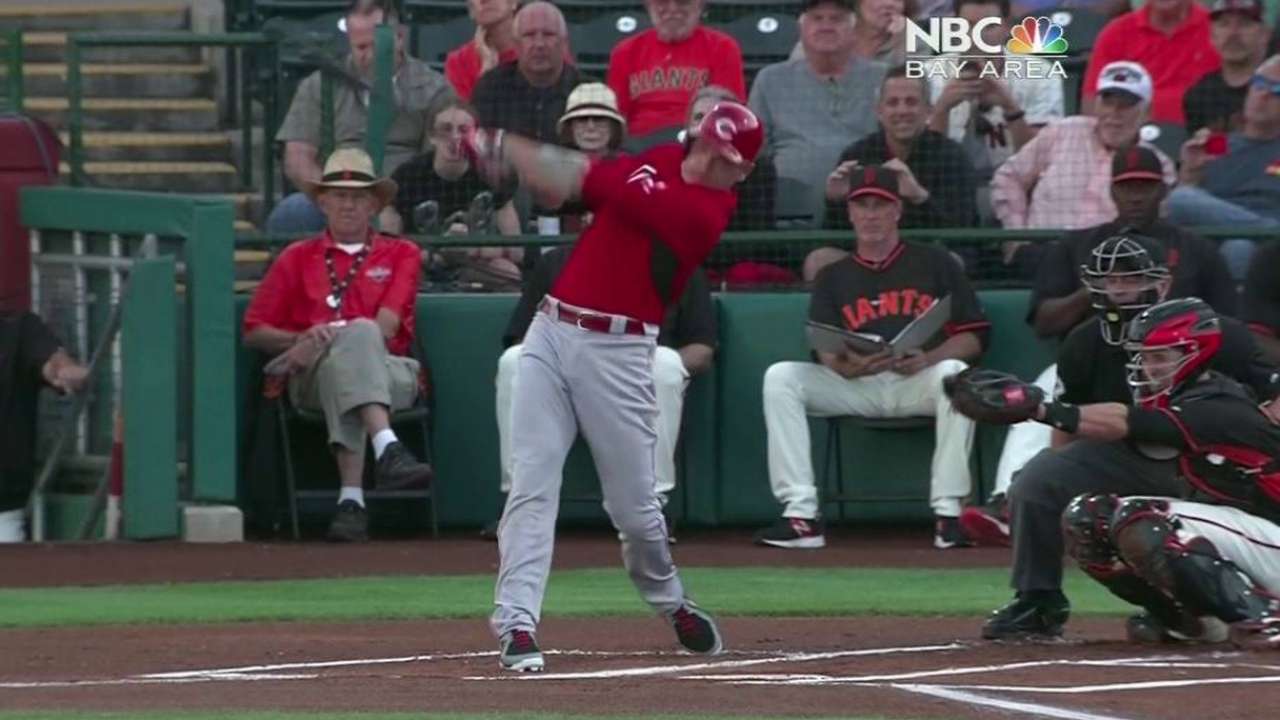 Catcher Devin Mesoraco had a breakthrough offensive season in 2014. So did third baseman Todd Frazier. Billy Hamilton in center adds a dynamic quality to the offense with his one-of-a-kind base-stealing ability. Newly acquired veteran Marlon Byrd, playing left, adds reliable offensive contributions. Shortstop Zack Cozart was a Gold Glove finalist last year. Although his offense slumped, he remains an asset at a defense-first position.
That's an impressive group. Elsewhere, the Reds don't always have that type of certainty.
"Probably the biggest challenges right now are the bullpen and roles in the bullpen," manager Bryan Price said Wednesday. "And finalizing those last couple of starting pitchers."
The rotation situation should be more settled when Homer Bailey returns. He is coming back from surgery to repair a torn flexor mass tendon near his elbow, and the Reds believe he should rejoin their rotation by mid-April.
"We may need a fifth starter only once or twice before Homer comes back," Price said. "We've got a pretty good understanding of who the top three guys are going to look like [Johnny Cueto, Bailey and Mike Leake].
"We knew coming into Spring Training that those were going to be some of the open spots for competition. I don't think it's all that unsettled. I think the bench spots are coming into focus.
"And the other thing with the club that we had here, we had to use Spring Training competition to define some of the roles. There are guys that you say, 'this guy has this role; it doesn't matter if he has a bad spring.' In some instances, that hasn't been the case with this particular club. We have a lot of guys who are non-roster and are competing for open spots on this team. It wasn't as clear coming into this camp as it is now. Roles are starting to define themselves, but there was some ambiguity to the 25-man roster on the first day of Spring Training."
Two veteran pitchers, entering camp as non-roster players, have made convincing cases for themselves this spring; Jason Marquis as a rotation candidate and lefty Paul Maholm competing for a bullpen spot.
"They've both pitched very well," Price said. "Paul's been a guy who has his knee banged up last year. Jason has been banged up a little bit with his elbow surgery. So we had to look at these guys based on performance more than history.
"I think they both can pitch in the big leagues and pitch successfully. (Marquis) has been one of our better groundball pitchers this spring; he's getting a lot of groundballs. There's a certain savvy that goes with those two: Paul is sinker, back-door cutter, big, slow curveball, changeup, pitches inside very well. Jason's been a lot of sinker, slider, a lot of groundballs. They've both thrown the ball fine. We have to define where they fit best on our club, do they fit best on our club, first of all, and what's the probability of them performing at the level we need them to perform at all season?"
Anthony DeSclafani, 24, who came to the Reds in the Mat Latos trade, is in the mix for a rotation spot. He showed why with six shutout innings against the Texas Rangers Wednesday night. Coming into the picture from near the top of the prospect ladder is Raisel Iglesias, 25, who left Cuba in 2013, and was subsequently given a six-year deal by the Reds.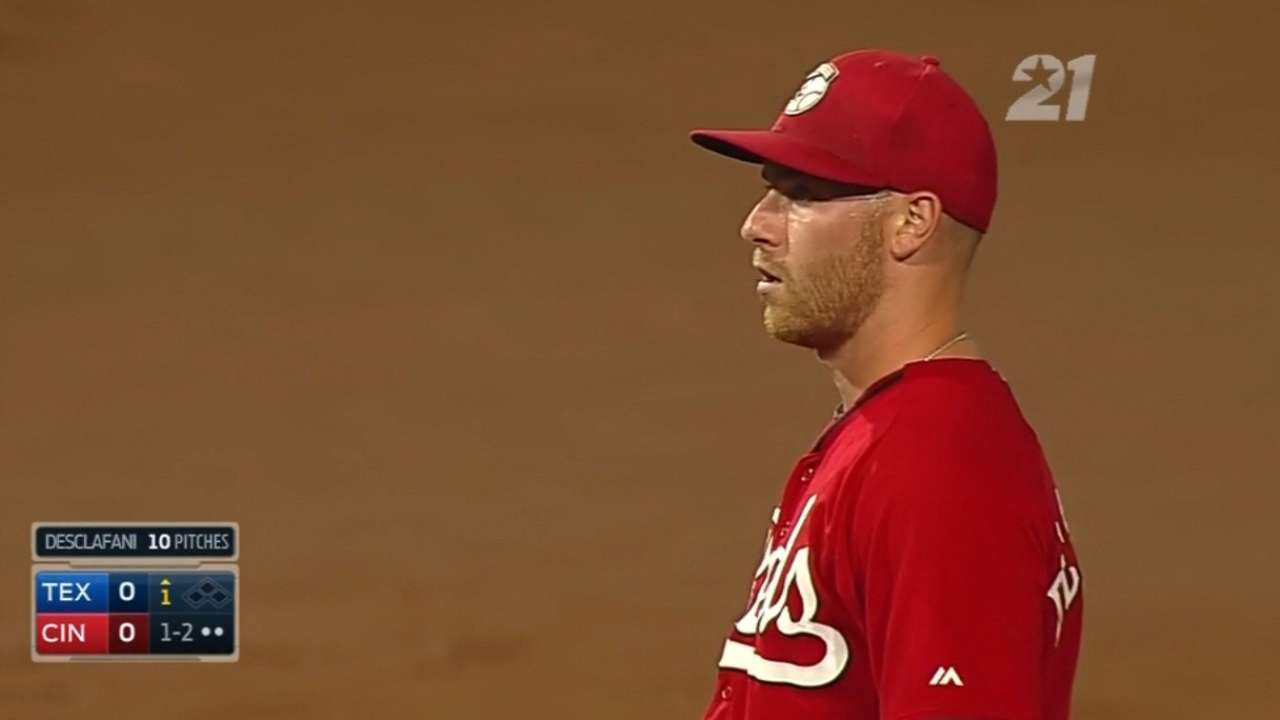 Aroldis Chapman has already demonstrated the worth a Cuban pitcher could have, emerging as the hardest-throwing pitcher in baseball and as one of baseball's most dominant closers. The Reds have to hope that quality is restored in front of him. The Reds have several instances of relievers who have had success in the Majors, but who didn't have that success in 2014. Tony Cingrani, not that long ago regarded as a future star of the Reds rotation, has been relocated to the bullpen.
The Reds should be healthier than they were last season, both in their general well-being and their offense. But all of this will have to be accompanied by solid work from a pitching staff still in the formative stages.
Mike Bauman is a national columnist for MLB.com. This story was not subject to the approval of Major League Baseball or its clubs. This story was not subject to the approval of Major League Baseball or its clubs.