Rosenhaus sees lots of potential in 2015 Indians
Broadcaster high on Lindor, optimistic about rotation, lineup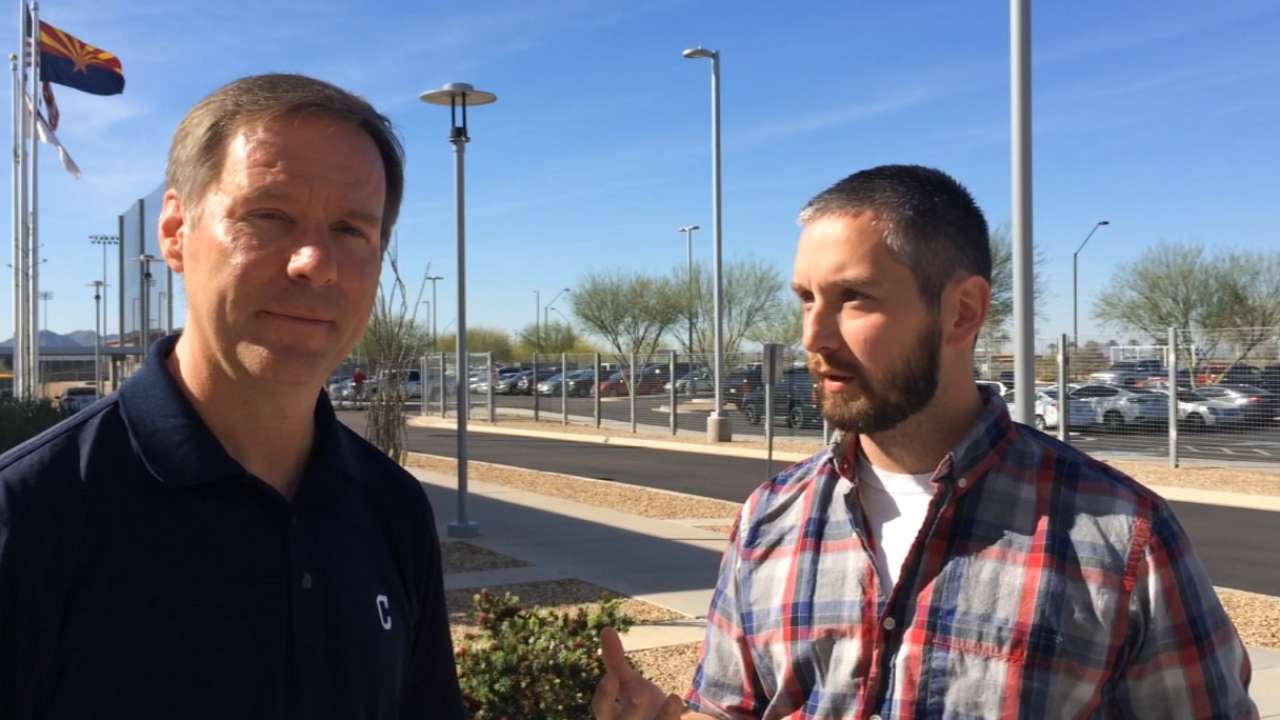 GOODYEAR, Ariz. -- With Opening Day around the corner, MLB.com caught up with Indians radio man Jim Rosenhaus at the Tribe's spring complex for his thoughts on the team's rotation, offense and top prospect Francisco Lindor.
MLB.com: There's a lot of hype about the Indians' starting rotation, for good reason, with Corey Kluber leading the way and Carlos Carrasco, Trevor Bauer, guys like Danny Salazar and TJ House in the mix. What are your thoughts on the potential of this rotation for the season ahead?
Rosenhaus: It's interesting, because at the top end you have some of the best in baseball, with Kluber as a Cy Young Award winner and Carrasco, every bit as good the last two months of season. So, there's a lot of excitement there. And I think the Indians really believe Trevor Bauer is ready to take off this season and build on what was a very solid 2014. So, those last two spots, there's a pretty good competition throughout the spring. You mentioned two of them -- Salazar and House -- but I think Josh Tomlin will be in that mix. Zach McAllister is in that mix. And if it doesn't work out for him in the rotation, they really like what he can do in the 'pen.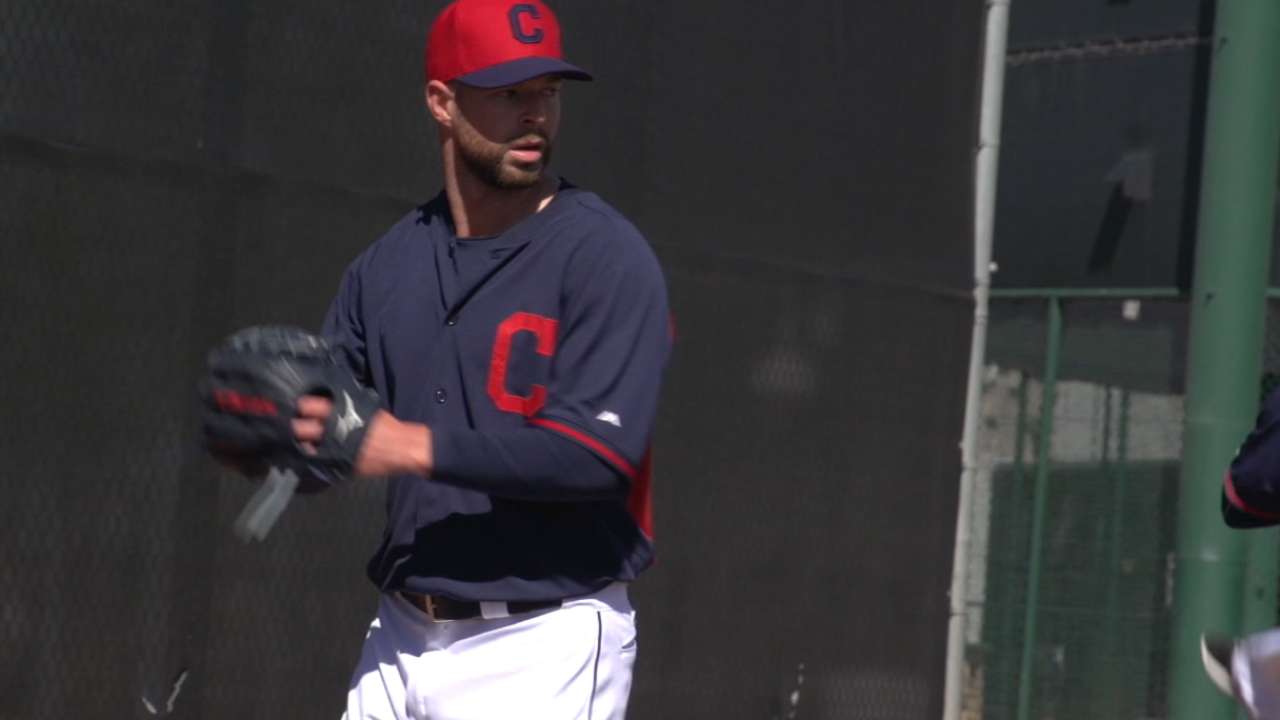 MLB.com: Brandon Moss was the big addition over the winter. You can put him right in the middle of the heart of that lineup with Carlos Santana, Michael Brantley, Jason Kipnis and some of these guys. There are a lot of comeback candidates this year. Nick Swisher, among them; Moss, among them, with the hip surgery. Kipnis had a down year. Michael Bourn had hamstring issues. But they still fell just short of the playoffs with all those issues. What do you think of the lineup's potential this year?
Rosenhaus: It's been very encouraging in Spring Training, the fact that Moss is swinging and ready to go and playing in the field already, which I think, just based on initial projections, might be sooner than they thought. And he's been feeling great. Jason Kipnis' swing looks like the Kipnis of two years ago, before the oblique issues last year. He just could not extend the way he likes, even after he came back, and that was a big contributor. Brantley is just rolling right along -- a normal spring for him. And Bourn certainly looks like he's back and ready to have the type of season that he's grown accustomed to. I think the wild card will be, When does Nick Swisher get healthy enough to be able to play? And that, through Spring Training, was still very much up in the air for him as he works his way back.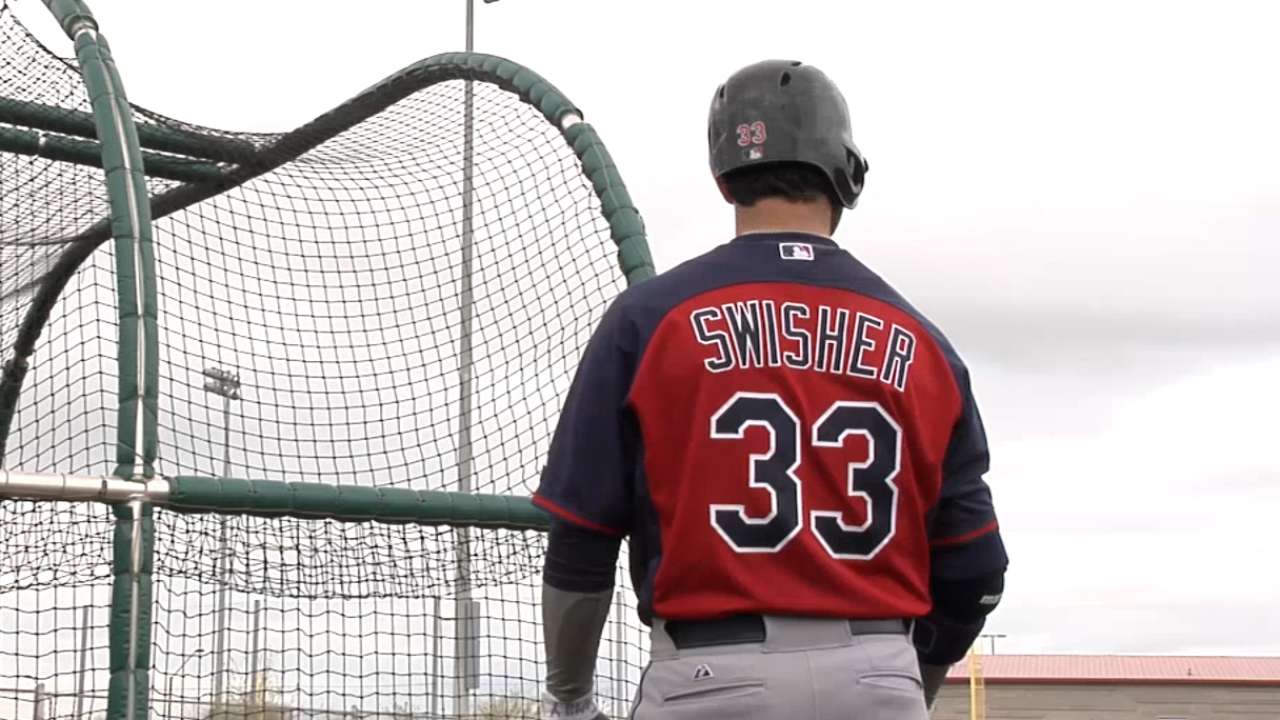 MLB.com: Who are some young players you think could make an impact at some point later this summer or even during the stretch run?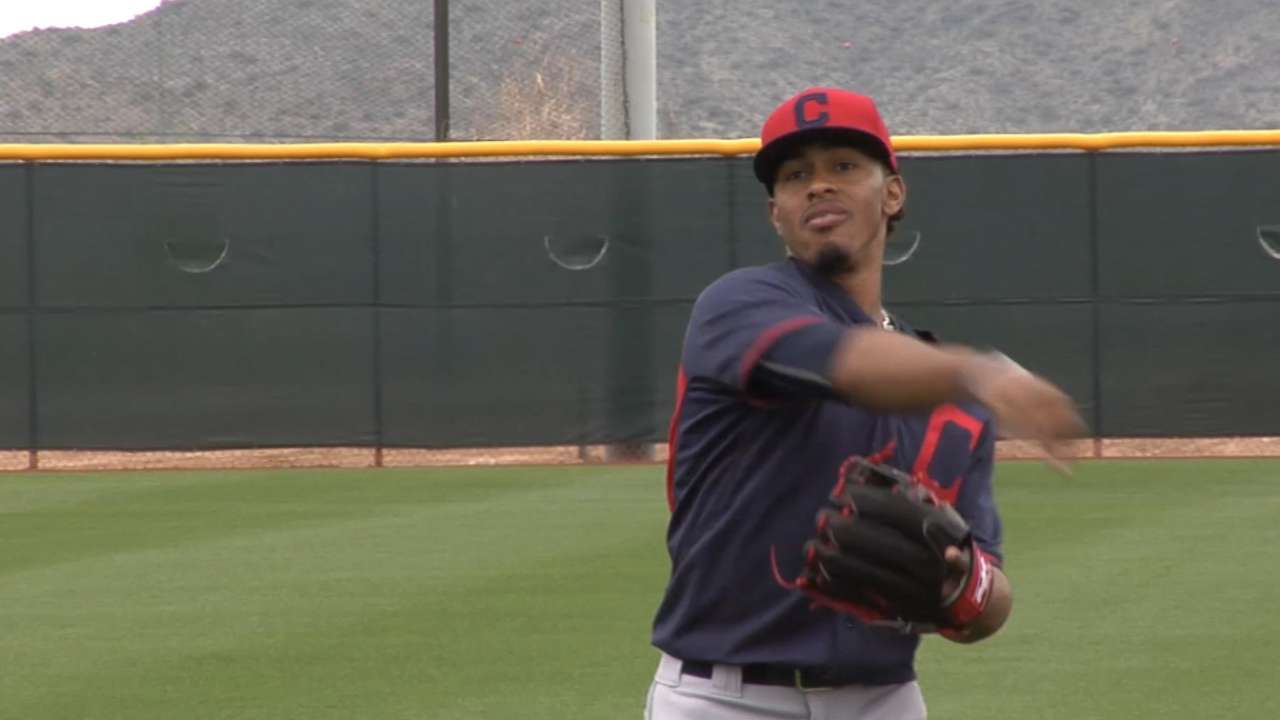 Rosenhaus: Just based on everything even before Spring Training began, and then how he performed in the spring, Lindor. You mention him. He would be that player that, I think one way or another, we will see up here at some point. I'm not exactly sure where he fits, based on what's on the infield right now, but as we know, things change throughout the course of the year and opportunities become available. They want him to beat down the door to get here, which was one of the reasons they didn't call him up a year ago.
Jordan Bastian is a reporter for MLB.com. Read his blog, Major League Bastian, and follow him on Twitter @MLBastian. This story was not subject to the approval of Major League Baseball or its clubs.