Red-hot Ike benefits from consistent approach
A's first baseman hopes to carry performance into regular season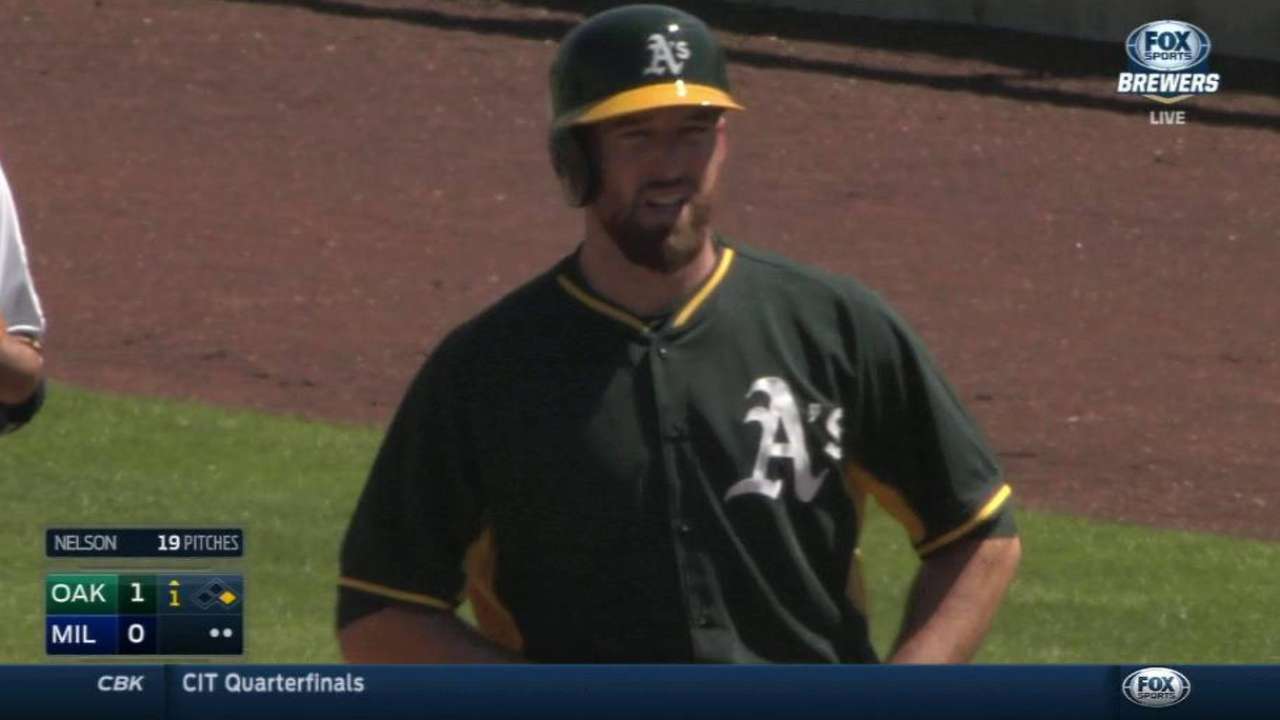 PHOENIX -- Ike Davis has a confession to make.
"I'm not going to hit .700 in the season," he said. "You can write that down."
There's still time for the A's first baseman to do it this spring, though, after going 2-for-3 with a home run in Wednesday's game against the Brewers to raise his average to .520, with 13 hits in 25 at-bats.
"I'm feeling pretty good at the plate right now, and I'm just trying to hit it solid," he said. "Honestly, I'm just trying to have a consistent approach. You have times during the season where you get hot, and I'm getting hits right now. If I can keep this approach and not change too much, hopefully it carries into the season. If I can continue to do what I'm doing, I can hopefully have better success than I've had in previous seasons."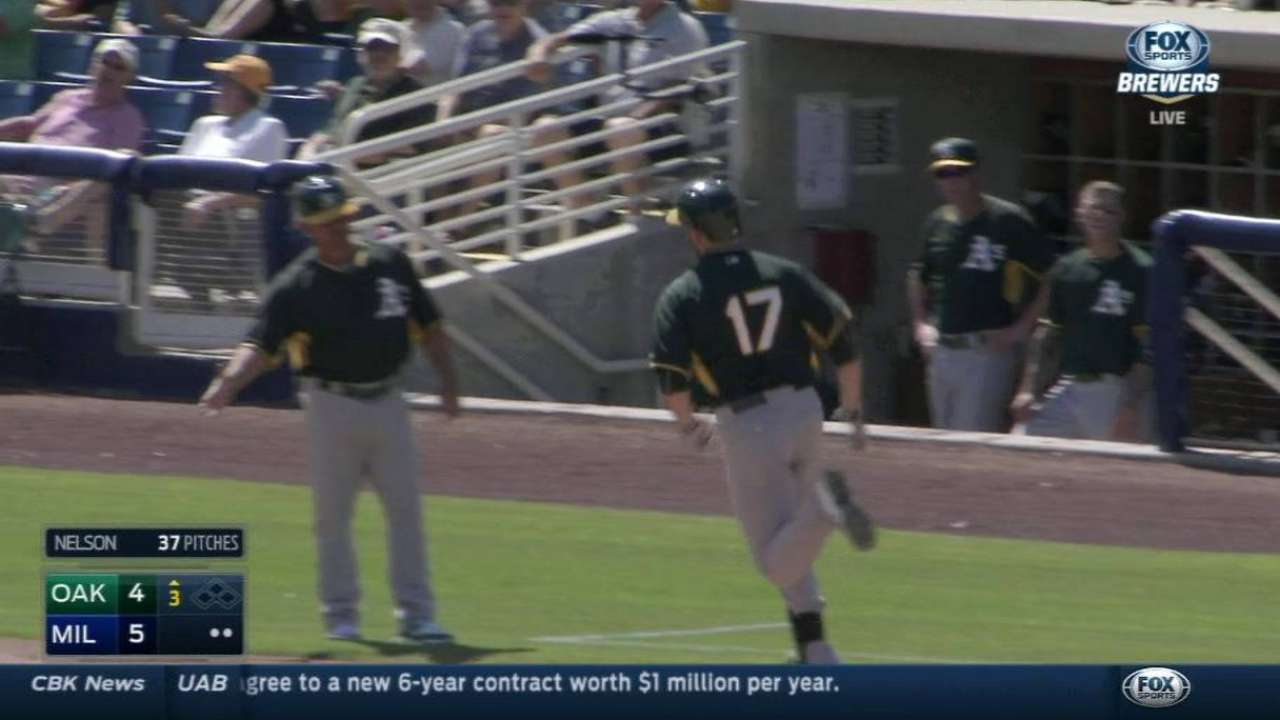 Davis notoriously rakes during the spring months, but he has struggled to do so on a consistent basis in recent years when the lights turn on for the regular season. This pull-happy hitter is hoping that a new willingness to go the other way will help his cause.
"You get a lot more hits if you stay inside the ball and hit it the other way, especially when they shift me," he said. "If I can take a pitch and handle it the other way, I'm more than likely going to get a base hit."
"I'm impressed with where he's hitting the ball, for a guy that's basically been known as a pull-hitter," said manager Bob Melvin. "There's going to be a lot more hits for him if he stays in the middle of the diamond. I've been impressed with his approach just as much as his results."
Jane Lee is a reporter for MLB.com. This story was not subject to the approval of Major League Baseball or its clubs.