Ventura to make first Opening Day start
Young right-hander earned start with brilliant postseason performance
SURPRISE, Ariz. -- The two worst-kept secrets in Royals camp all spring -- who would be the Opening Day starter and what the rotation would be -- were officially revealed by manager Ned Yost on Wednesday.
Right-hander Yordano Ventura will start on Opening Day on April 6 against Jeff Samardzija and the White Sox.
And Ventura will be followed in the rotation by left-hander Danny Duffy, right-hander Edinson Volquez, left-hander Jason Vargas and right-hander Jeremy Guthrie. The rotation has been in that exact order since camp opened.
Yost said the decision to go with Ventura, 23, was virtually a no-brainer, considering how Ventura handled himself in the must-win Game 6 of last year's World Series. Ventura threw seven shutout innings in a win that forced a Game 7.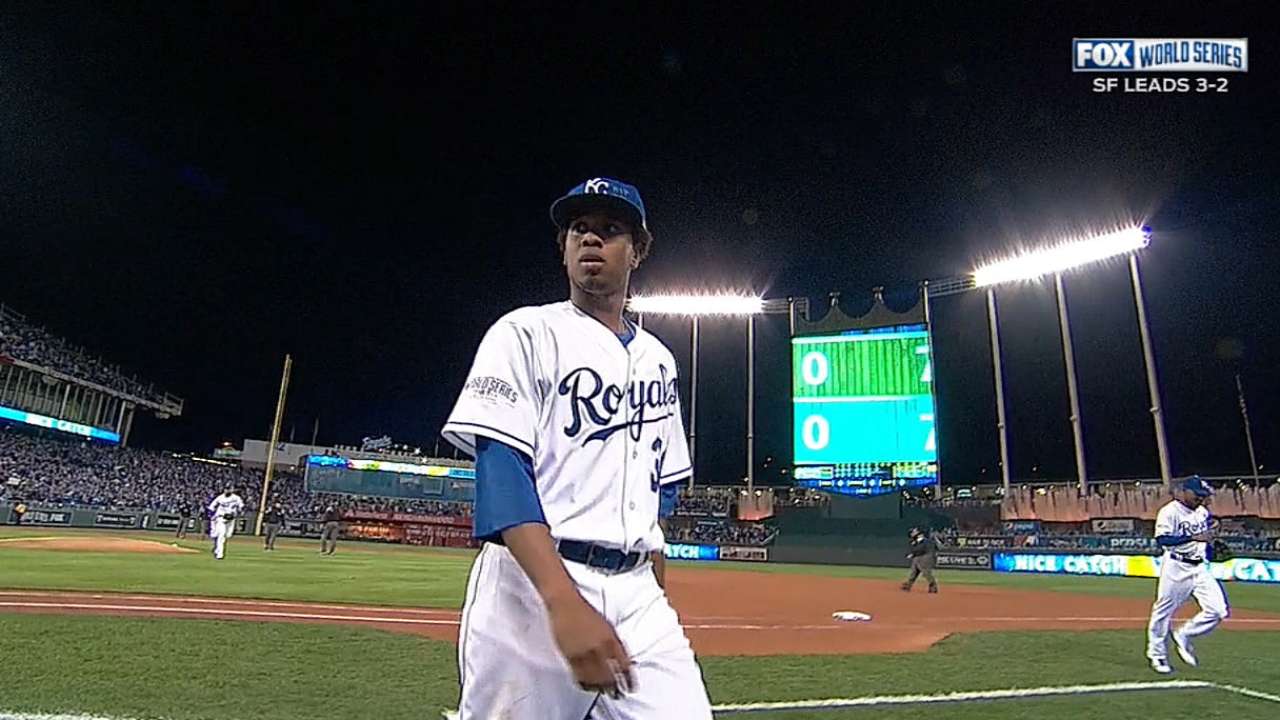 "If you're going to ask a kid to go out in a do-or-die situation in Game 6 of the World Series and have him handle it, which he did, he is a perfect candidate for [Opening Day]," Yost said. "We look at the development of Ventura and Duffy, and both of these guys are ready to take the next step as starting pitchers."
Yost also said the order of the rotation was a fairly easy call.
"It's not that hard to figure out," he said. "You got to set it at the beginning [of camp] because that's how you're going to run. Everyone has to know what day they're on.
"We really like the fact that we have power right and power left at the top, and then quality veterans behind them. And it keeps our right-left-right-left thing going. You look at the next series [against the Angels], too, and you want to have your veterans for them with Ventura coming back [that Sunday]."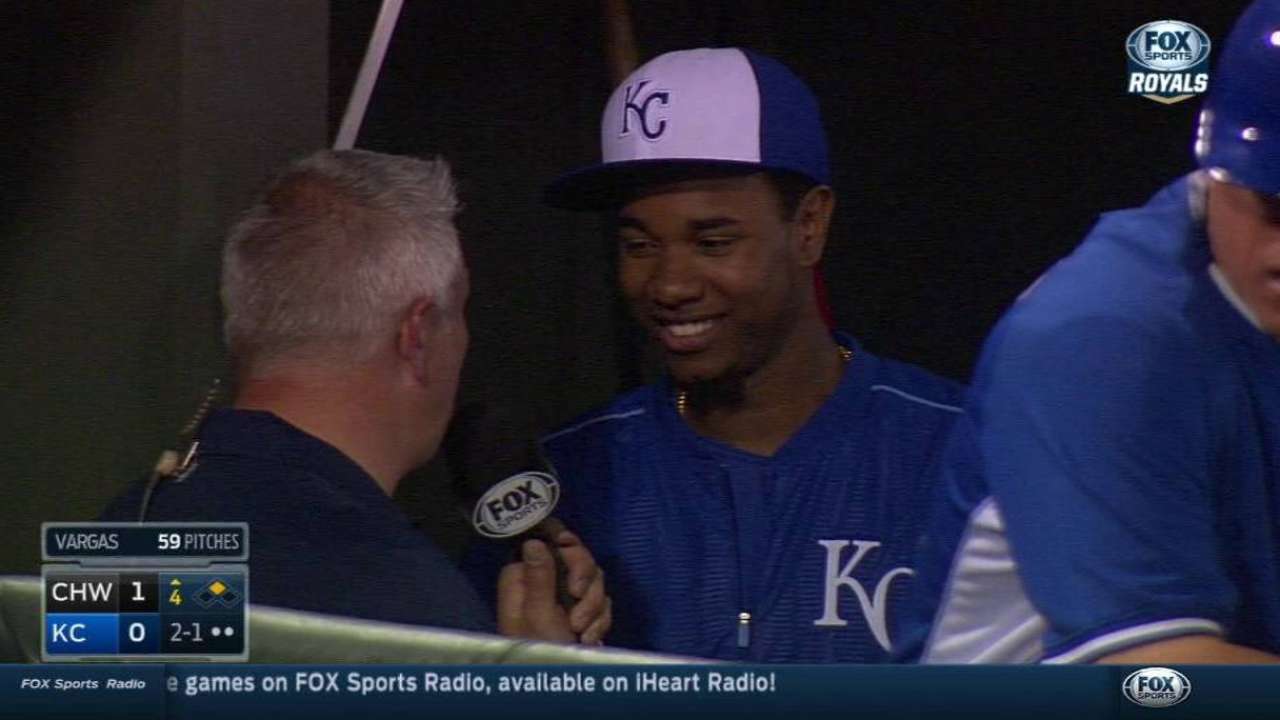 Yost also indicated that any one of his starters would have been a good choice for Opening Day.
"Everybody on our staff last year earned [this]," he said. "I can make a case for Vargy or Guthrie or now Volquez, too. But it comes down to this -- this kid is ready for this. He has the composure and he really wants to do it. He wants to be the guy.
"We were all very comfortable with it. He's got total confidence of his ability."
Jeffrey Flanagan is a reporter for MLB.com. Follow him on Twitter at @FlannyMLB. This story was not subject to the approval of Major League Baseball or its clubs.