Garcia remains in running for one of open relief roles
Dodgers righty prospect continues impressive spring in bullpen-only game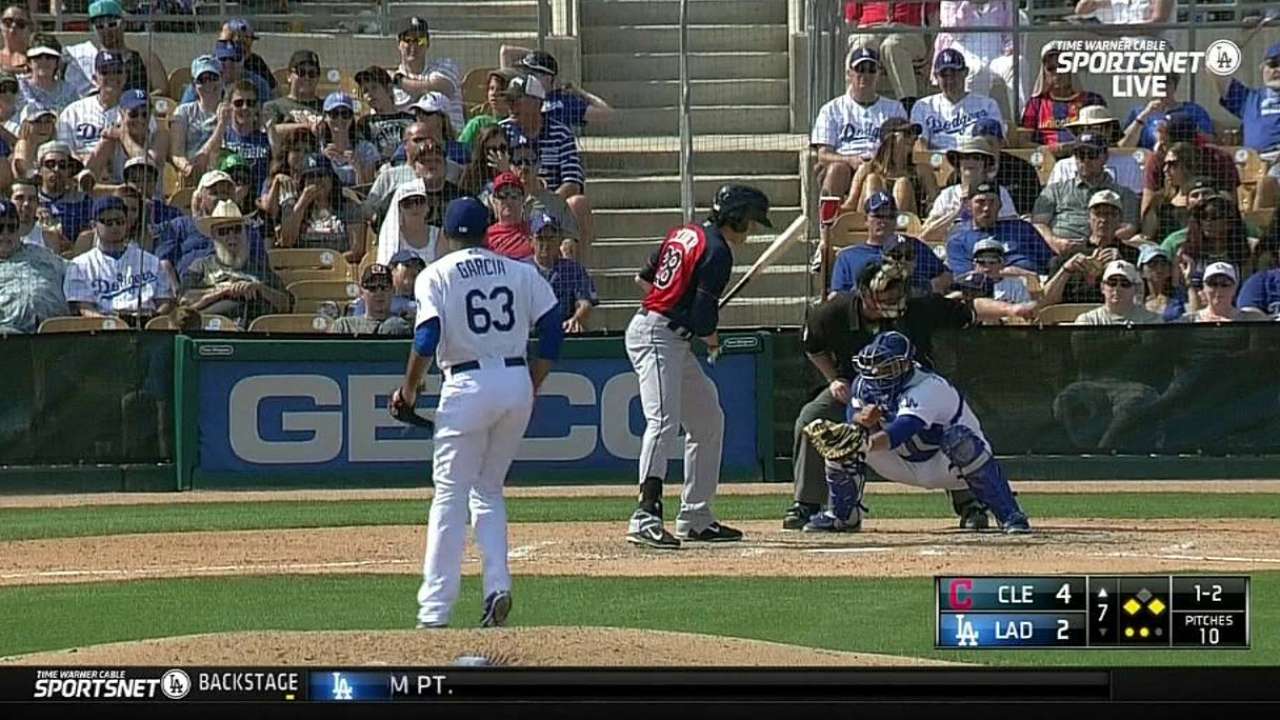 GLENDALE, Ariz. -- Dodgers manager Don Mattingly sent nothing but relievers to the mound in Wednesday's 9-5 win over the Padres.
Of the seven that pitched, swingman Juan Nicasio started and allowed two runs in his third inning of work. Of the others, Sergio Santos and Dustin McGowan allowed home runs, while J.P. Howell, David Aardsma, Paco Rodriguez and Yimi Garcia pitched single scoreless innings.
Garcia -- rated the Dodgers' No. 15 prospect by MLB.com -- was the flavor of the day in postgame questions to Mattingly because he hasn't allowed a run in 8 1/3 innings over seven outings, with 10 strikeouts and two walks.
Mattingly reminded reporters that Garcia, a 24-year-old from the Dominican Republic, has enjoyed success at every level since being moved to the bullpen full-time in 2011. That includes eight appearances with the Dodgers last year, when he allowed two runs over 10 innings for a 1.80 ERA, with nine strikeouts and one walk.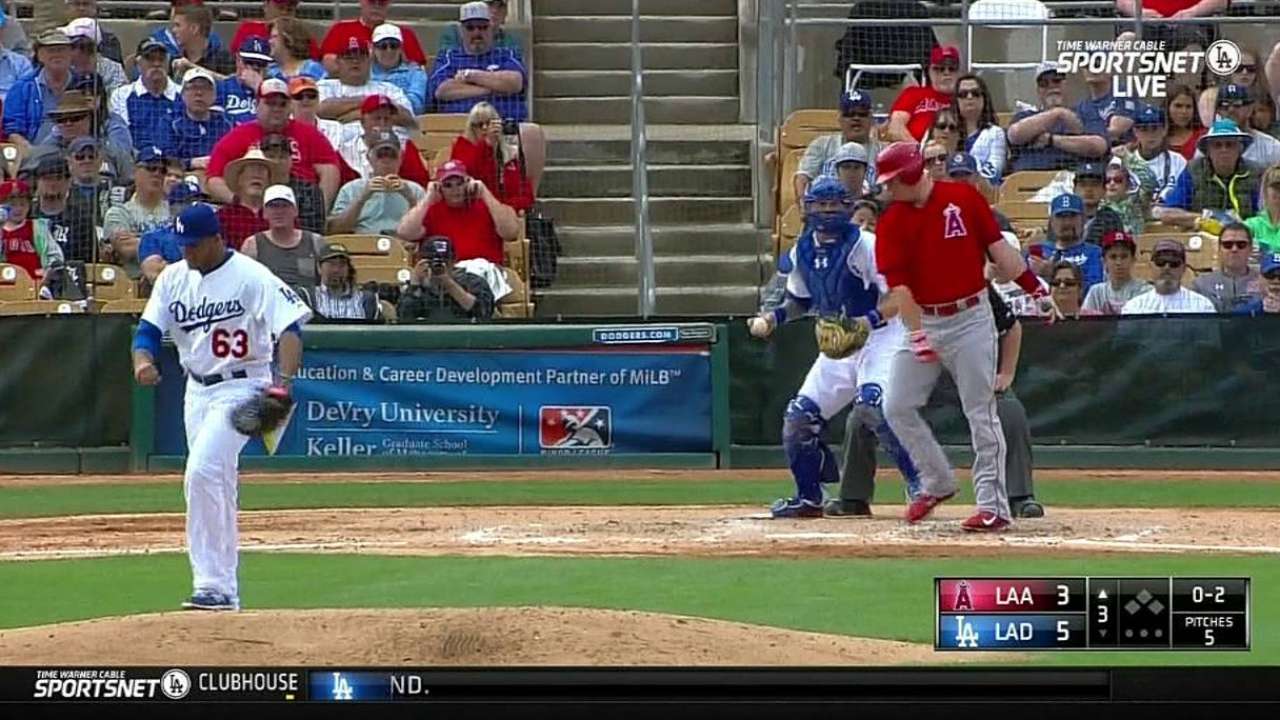 "Obviously, he's pretty impressive," Mattingly said. "He's still here. As long as he's not in the [Minor League] barracks …"
The soft-spoken Garcia was asked if he feels he's ready to make the club.
"In my mind, yes," he said. "But I don't have control."
There are two unexpected bullpen spots available after injuries to Kenley Jansen and Brandon League.
In addition to Garcia, relievers with the most impressive strikeout-to-walk numbers are Nicasio (10-0), Rodriguez (9-0), Chad Gaudin (9-0), Santos (9-0), Josh Ravin (9-0), Pedro Baez (7-0), Ryan Buchter (7-0), Adam Liberatore (6-1) and Aardsma (7-2). Ravin and Buchter have been sent to Minor League camp.
Gaudin will pitch two innings in a Minor League game Thursday, his first appearance since coming out of Saturday's game with a nerve twinge in his biceps.
Ken Gurnick is a reporter for MLB.com. This story was not subject to the approval of Major League Baseball or its clubs.