What to watch for in today's games
Kershaw's return from comebacker among MLB.TV's must-see contests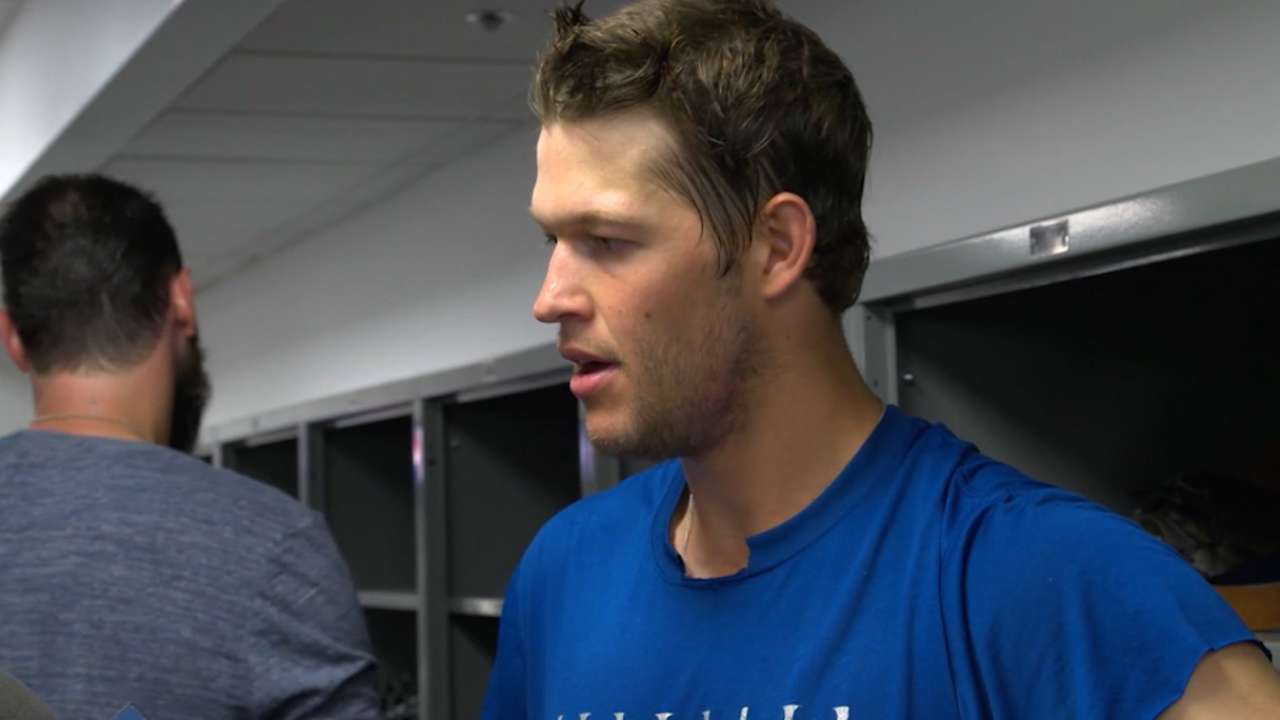 The theme of today's Spring Training games will be "aces," as some of the game's most dominant arms take the mound in Grapefruit and Cactus League action.
Here are the pitchers to watch:
Kershaw back on the bump, LAD@CWS, 4:05 p.m. ET, MLB.TV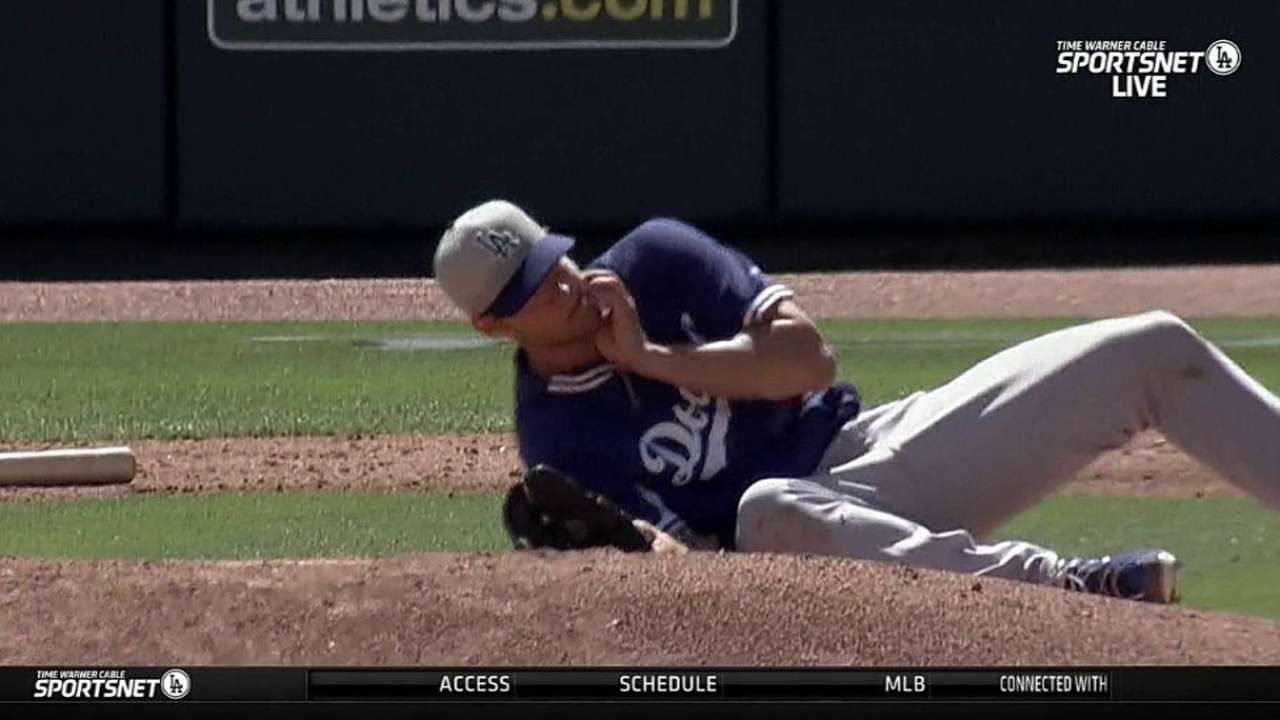 Reigning National League Cy Young and MVP Award winner Clayton Kershaw returns to the mound for the first time since taking a line drive to his jaw that required treatment on two teeth. Although the incident caused initial worry, the severity of the injury was minimal.
Asked if he was scared at the time, Kershaw said, "Yeah, I guess so. It felt like getting hit by a pitch. Nothing serious. I don't think I panicked too much. I knew it wasn't super-serious."
Kershaw has allowed three runs and struck out 12 in four Cactus League outings.
Waino makes second start, MIA@STL, 1:05 p.m., MLB.TV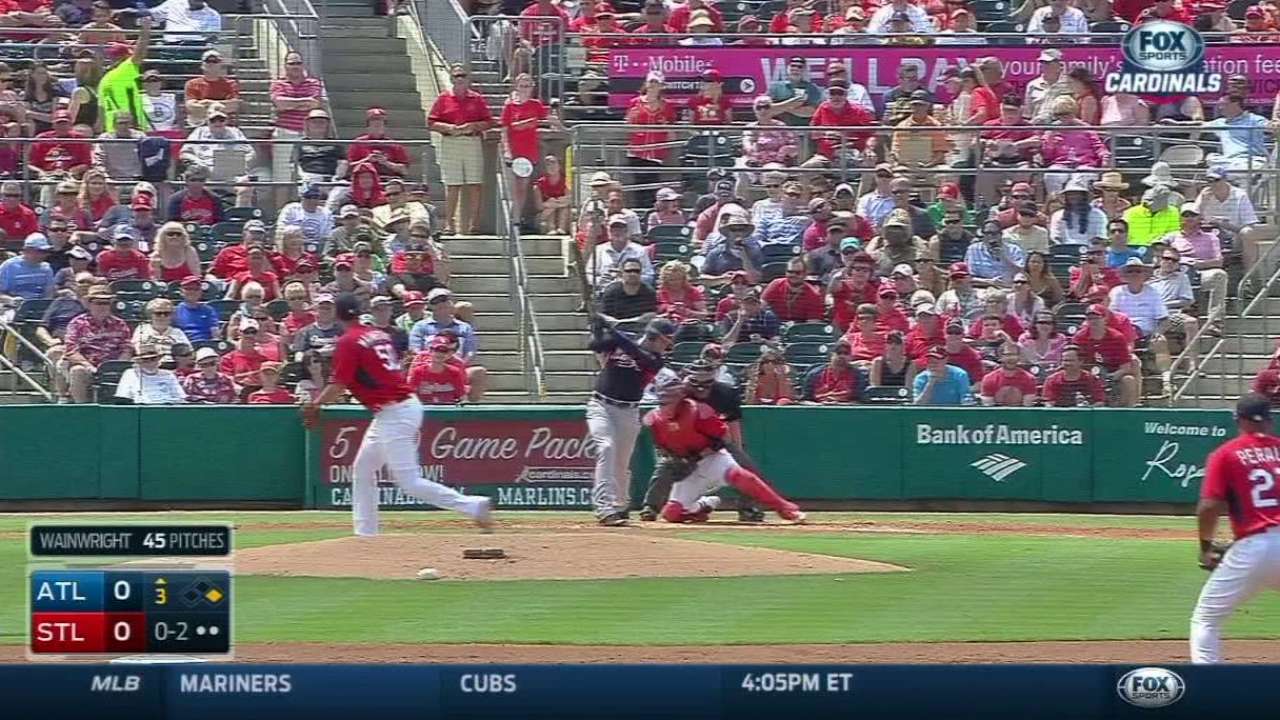 Cardinals righty Adam Wainwright showed no rust in his first spring outing, throwing four scoreless innings against the Braves. He is on track for Opening Day, with Thursday bringing the second of three scheduled spring starts.
"I can now clearly say to everyone that there's no question in my mind," Wainwright said. "There wasn't, really, but for sure, there's no question in my mind going forward that I'm out of the woods. I also know that Opening Day is a great thing. But if I wasn't ready, it wasn't worth risking weeks of the season aggravating something."
Felix looks to rebound, KC@SEA, 4:05 p.m., MLB.TV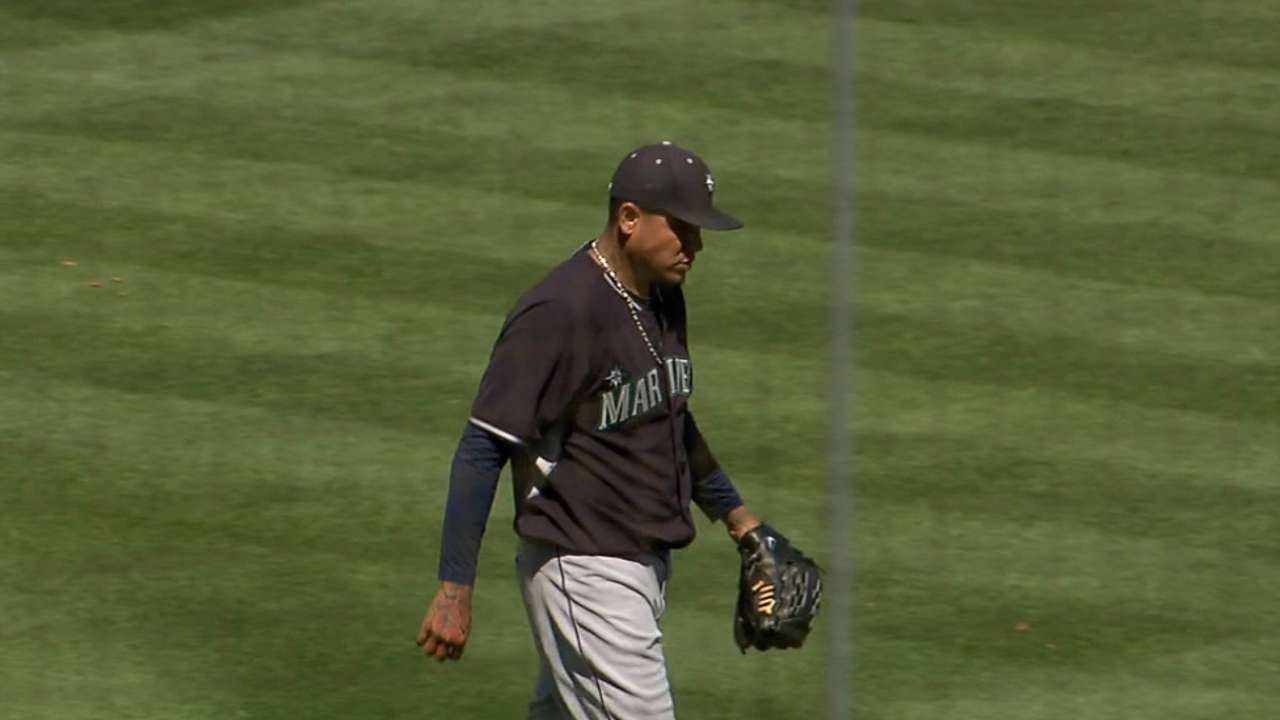 In allowing homers to Kris Bryant and Addison Russell during his last start, Mariners right-hander Felix Hernandez saw the Cubs' power prospects firsthand, getting hit by the youngsters to the tune of six runs on six hits in 2 2/3 innings. Hernandez blanked the Rockies in his previous outing, and Thursday's effort will be the righty's penultimate spring start.
"It's part of the game," Hernandez said. "I definitely didn't have the results I wanted, but I got my work in and threw a lot of pitches. That's what I'm here for."
Hamels tries to hone command, PHI@TOR, 1:07 p.m.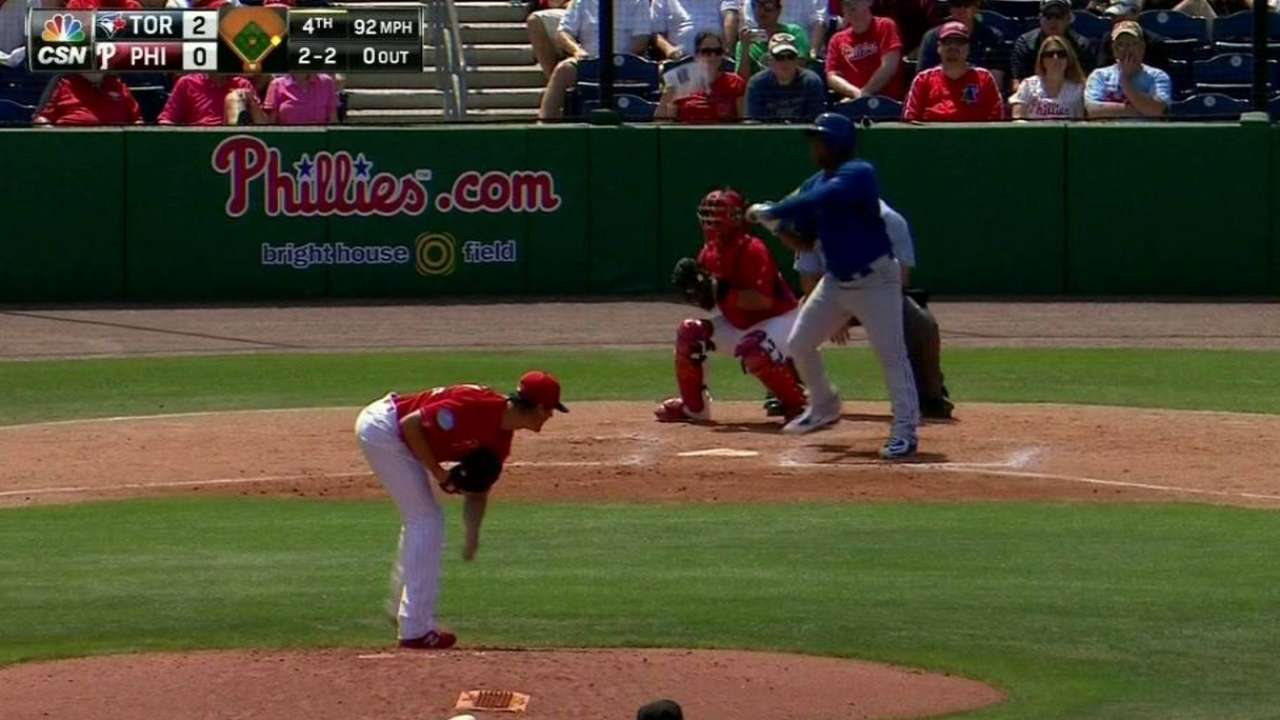 Philadelphia's Cole Hamels has yet to throw four innings in a Grapefruit League start this year. The lefty, hoping to improve his command, threw 72 pitches in his last outing but was removed after 3 2/3 innings.
"That's what I'm going to build up to, is really to be able to focus and be able to get the fastball location down more of the nine out of 10 [times], as opposed to probably where I'm at -- two out of 10," Hamels said.
Prospect Aaron Sanchez will start for the Blue Jays, with Toronto closer Brett Cecil scheduled to make his spring debut.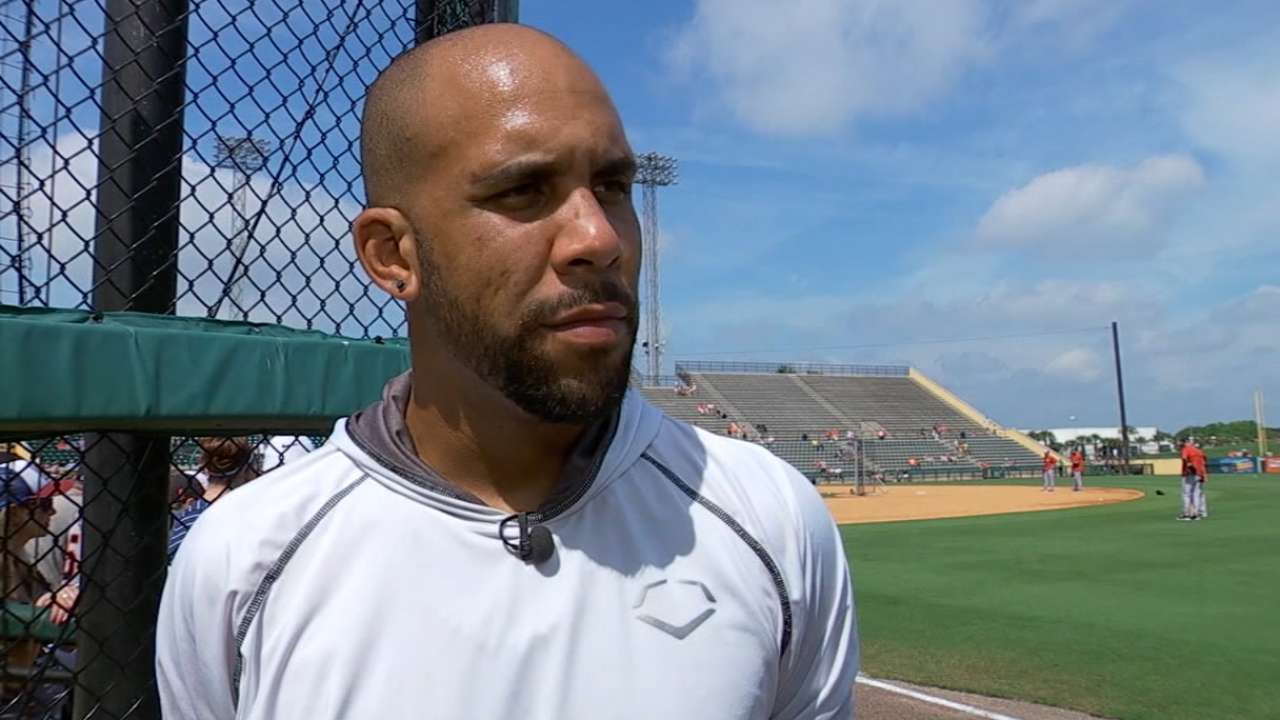 Price, Tillman duel, BAL@DET, 1:05 p.m., MLB.TV
Tigers left-hander David Price, Detroit's Opening Day starter, will make his fifth start of the spring against the Orioles, who will counter with Chris Tillman.
Price is coming off an outing in which he fanned seven but allowed two runs on eight hits in 4 1/3 innings. Tillman, expected to again serve as Baltimore's Opening Day starter, has allowed one run in six innings over two Grapefruit League starts. He has also made two unofficial spring starts in Minor League games.
Cash Kruth is a reporter for MLB.com. Follow him on Twitter at @cashkruth. This story was not subject to the approval of Major League Baseball or its clubs.