While not at full strength, A's happy with bullpen
Oakland expects Clippard, Otero to step up with Doolittle (injured), Cook (optioned) out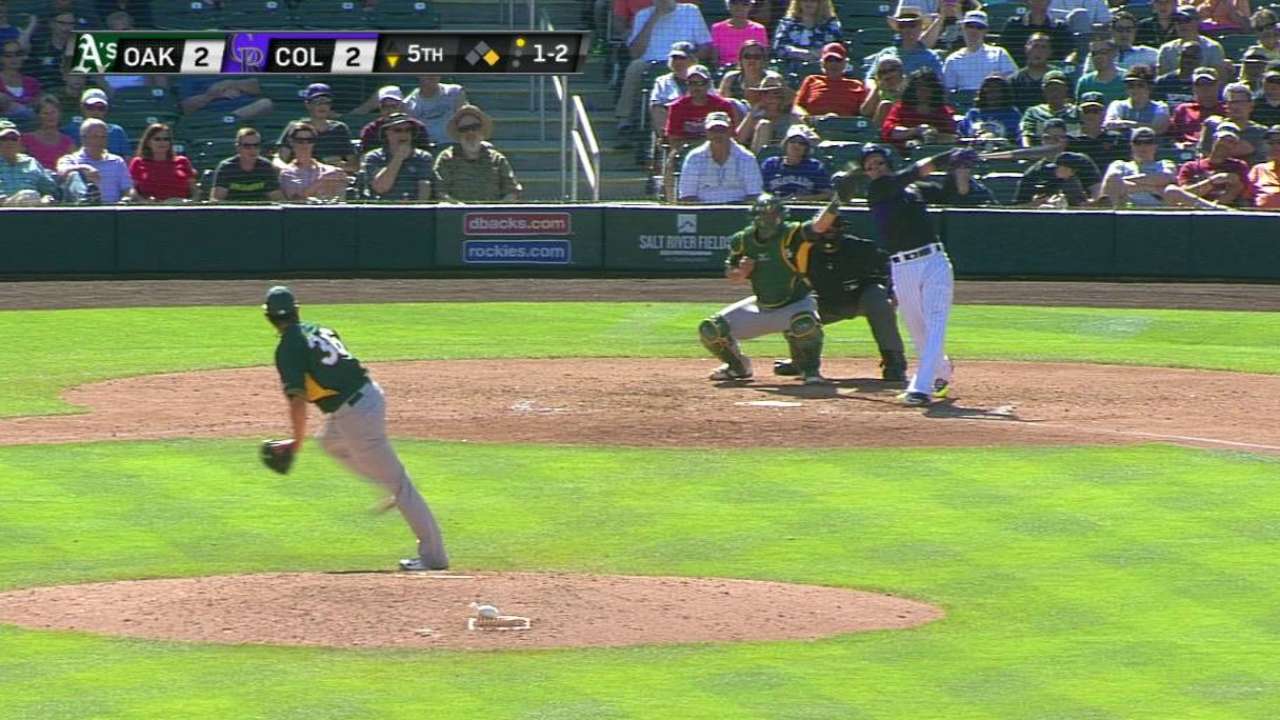 PHOENIX -- The A's bullpen, though different in makeup, remains a great strength.
The club will begin the regular season without the injured Sean Doolittle and the demoted Ryan Cook, yet top to bottom, the bullpen is loaded with assets, starting with presumed fill-in closer Tyler Clippard. Manager Bob Melvin is expected to make an official announcement on that soon.
And even without Cook, who was sent to Triple-A Nashville on Tuesday to work out mechanical issues, Clippard will have a strong right-handed setup man in Dan Otero, known as the "jack of all trades down there," said Melvin.
Otero has a 2.01 ERA in two seasons with the A's, and last year he appeared in every inning but the first.
"He's just moved himself up into a guy that's one of the best at what he does," Melvin said, "and unique because he can give you one-plus, he can pick up a starter in the fourth and give you two-plus in a game you still feel like you have a chance to win, he can give you the eighth, he's pitched the ninth."
Melvin also hinted that hard-thrower R.J. Alvarez, acquired from the Padres in the Derek Norris deal, could potentially be a fit in the setup role, as well, with time. Eric O'Flaherty will handle those duties from the left side, with Fernando Abad, Evan Scribner and a long man -- likely either Jesse Chavez or Drew Pomeranz -- rounding out the bullpen.
"Every year, we try to increase the depth, especially on the pitching end," said Melvin. "We have a lot of it there, whether it's starting or relieving, so we're comfortable with what we have.
"Is it at full strength? No. But even without Doolittle and without Cook, we like the depth that we have."
Jane Lee is a reporter for MLB.com. This story was not subject to the approval of Major League Baseball or its clubs.