Collins hopes to follow Hochevar's lead
Lefty to remain with Royals through rehab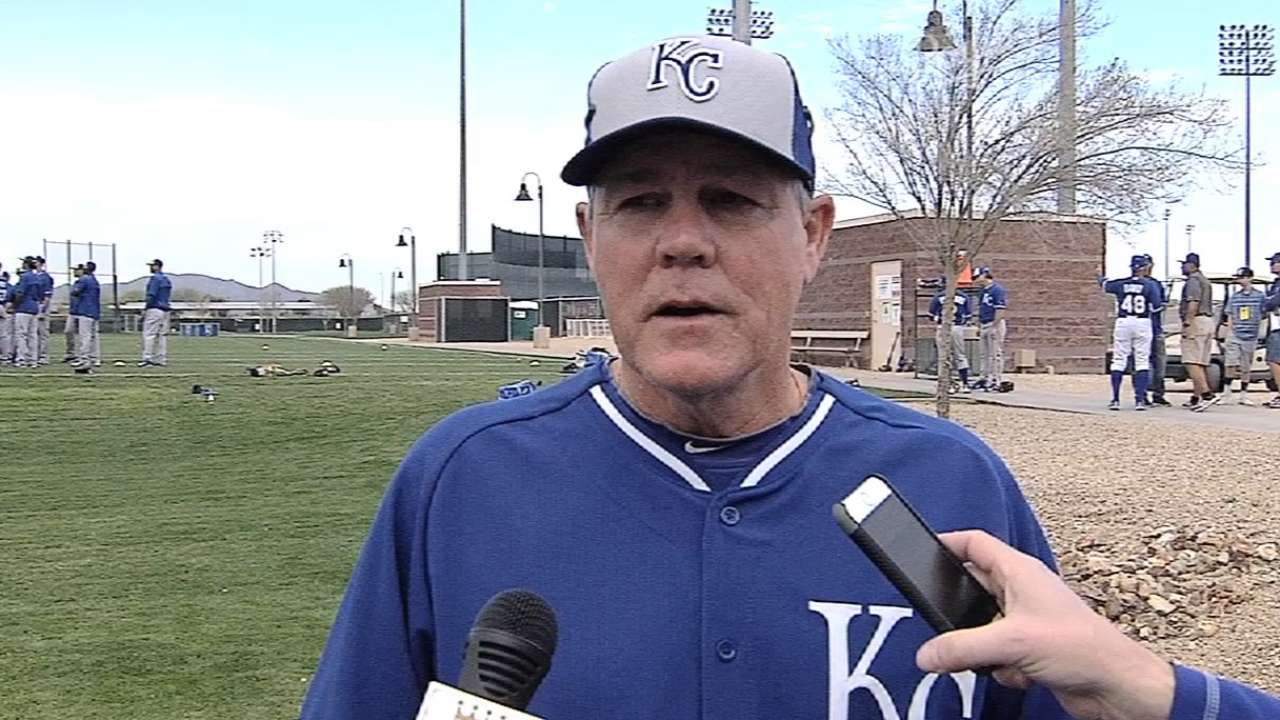 SURPRISE, Ariz. -- If all goes well, left-hander Tim Collins will do exactly what right-hander Luke Hochevar did last September -- be part of a dogpile in the infield when the Royals clinch a playoff spot.
"Hopefully, I'm healthy enough to do that," Collins said. "I'll make sure I'm on top of the pile just to be safe."
Hochevar had Tommy John surgery a year ago but stayed with the Royals all season during his rehab. And Hochevar was there in Chicago in late September when the Royals clinched a playoff spot, and he joined in on the celebration.
Collins just had Tommy John surgery earlier this month, and hopes to experience the same scenario. Collins said he plans on spending the season with his teammates in the clubhouse as he goes through his rehab.
"I want to remain a part of the team," Collins said. "And then hopefully I'll be ready to contribute again by next spring, just like Luke."
Collins has been picking the brain of Hochevar to learn what he needs to do both physically and mentally to get through the recovery process.
"I started therapy the day after surgery," Collins said. "But really, I'm sure I'll have a lot more questions [for Hochevar] once we move along in the process a little more."
Jeffrey Flanagan is a reporter for MLB.com. Follow him on Twitter at @FlannyMLB. This story was not subject to the approval of Major League Baseball or its clubs.