Miller ready for a new challenge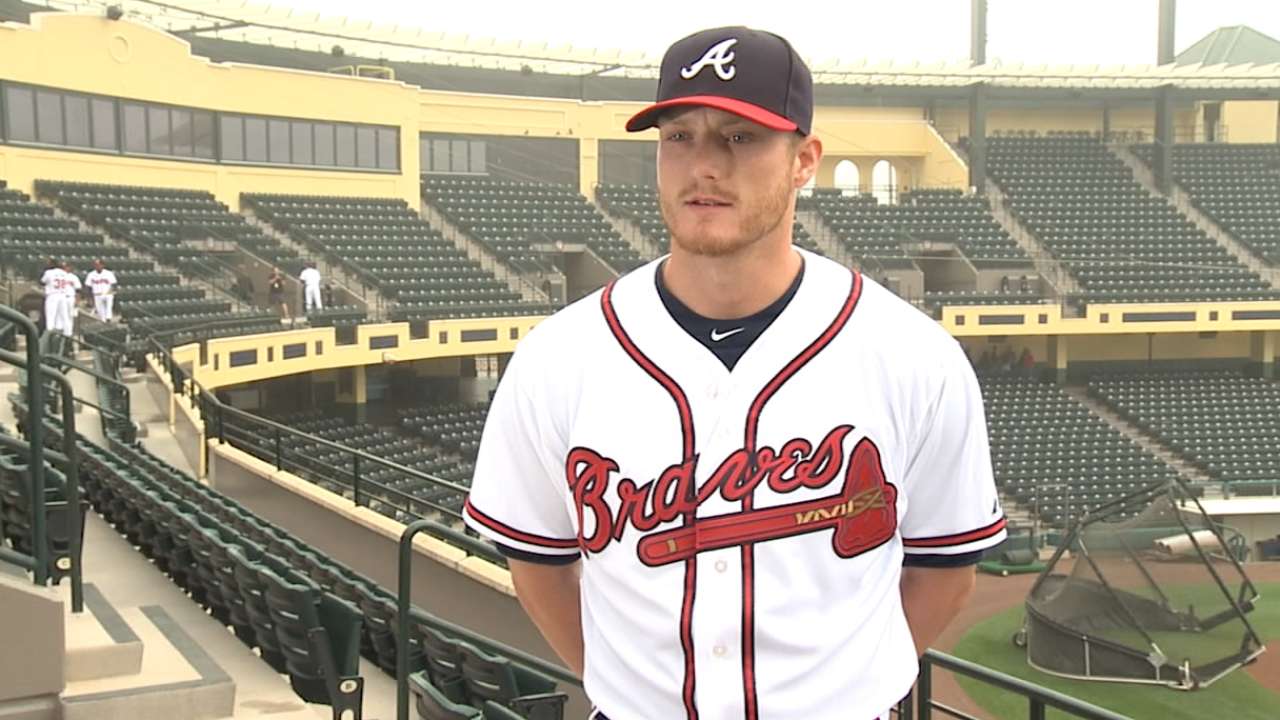 The 2015 season is going to a whole different kind of new for Shelby Miller.
The right-hander is beginning his first season with a team other than the Cardinals, who traded him to the Braves this offseason.
"I'm looking forward to a clean start to the season because getting traded over from St. Louis, you never really expect that," Miller said. "It's everything I've known, being drafted by them and coming through the farm system and stuff like that.
"But it's exciting. You're getting traded from a good team to another. I'm excited about the opportunity with my new teammates. I think we have a great chance to do something special here in Atlanta, and I'm looking forward to helping however I can."
Miller, 24, is coming off a season in which he was 10-9 with a 3.74 ERA in 32 games (31 starts). He's hoping to do the same with the Braves.
"The main goal is to have confidence and try to stay healthy and go out and try to win every five days," Miller said.
The Braves have their work cut out for them this season in a National League East loaded with the favorite Nationals and the young, exciting Marlins. Miller, however, notes a strong mix of youngsters and veterans make a "pretty special" clubhouse.
"It's a new season, a new team, a new journey and I'm looking forward to all those opportunities," Miller said.
Cash Kruth is a reporter for MLB.com. Follow him on Twitter at @cashkruth. This story was not subject to the approval of Major League Baseball or its clubs.