Gilmartin making case for role in Mets' bullpen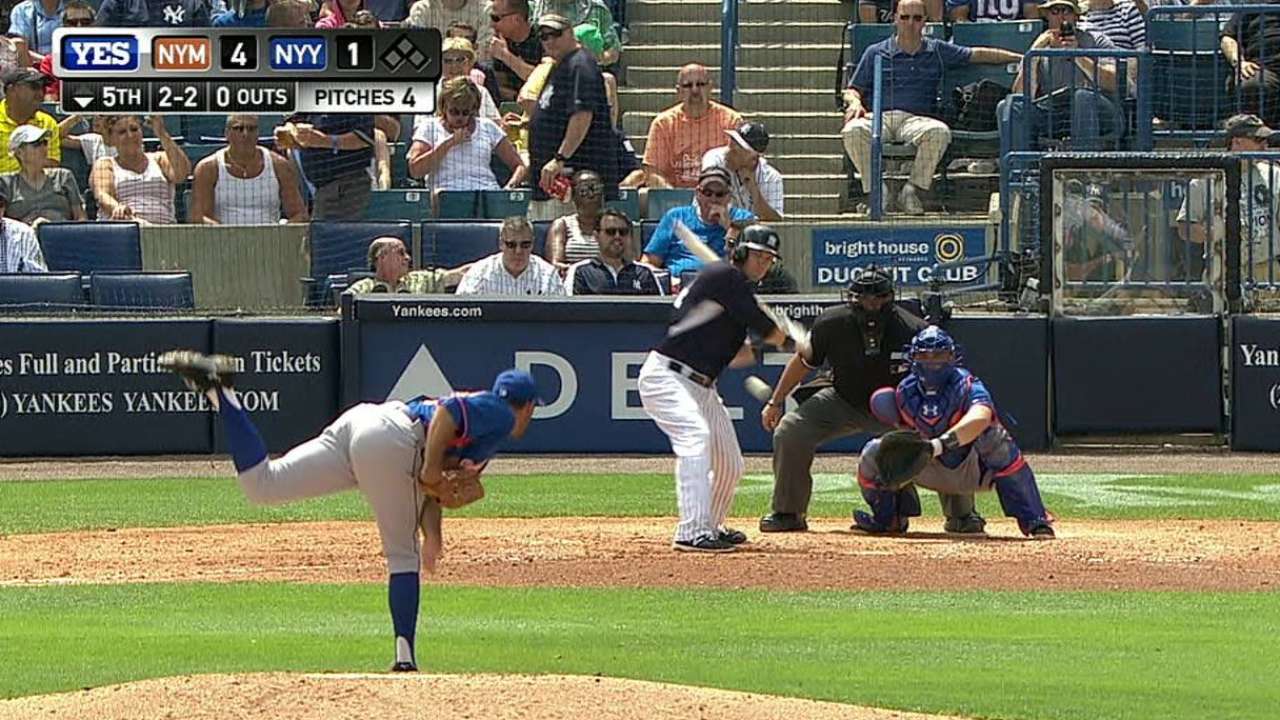 TAMPA, Fla. -- The Mets have been taking an extra long look at their left-handed bullpen candidates since losing Josh Edgin for the season to Tommy John surgery.
So the fact that Rule 5 Draft selection Sean Gilmartin came in to start the fifth inning of Wednesday's 7-2 Grapefruit League win over the Yankees at George M. Steinbrenner Field and retired all four batters he faced was noteworthy.
"That's back-to-back very good outings for him," said manager Terry Collins. "He's throwing his breaking balls for strikes, he's gotten the lefties [out] pitching in. He's got his changeup. He's pitched very well."
In his previous appearance, Sunday against the Yankees, Gilmartin pitched 1 2/3 hitless innings.
In his first inning of work Wednesday, Gilmartin struck out Stephen Drew, got Didi Gregorius to fly out and John Ryan Murphy to line out. Gilmartin struck out Brett Gardner to open the sixth and then came out of the game.
Also under consideration are non-roster invitee Scott Rice and Dario Alvarez. Gilmartin may have the inside track, because if he doesn't stay on the big league roster all season, the Mets have to put him on waivers and, if he clears, offer him back to the Twins. The Mets are also reportedly looking to bolster their left-handed relief corps through trade or waivers.
Paul Hagen is a reporter for MLB.com. This story was not subject to the approval of Major League Baseball or its clubs.