Consensus top pick Trout talks fantasy baseball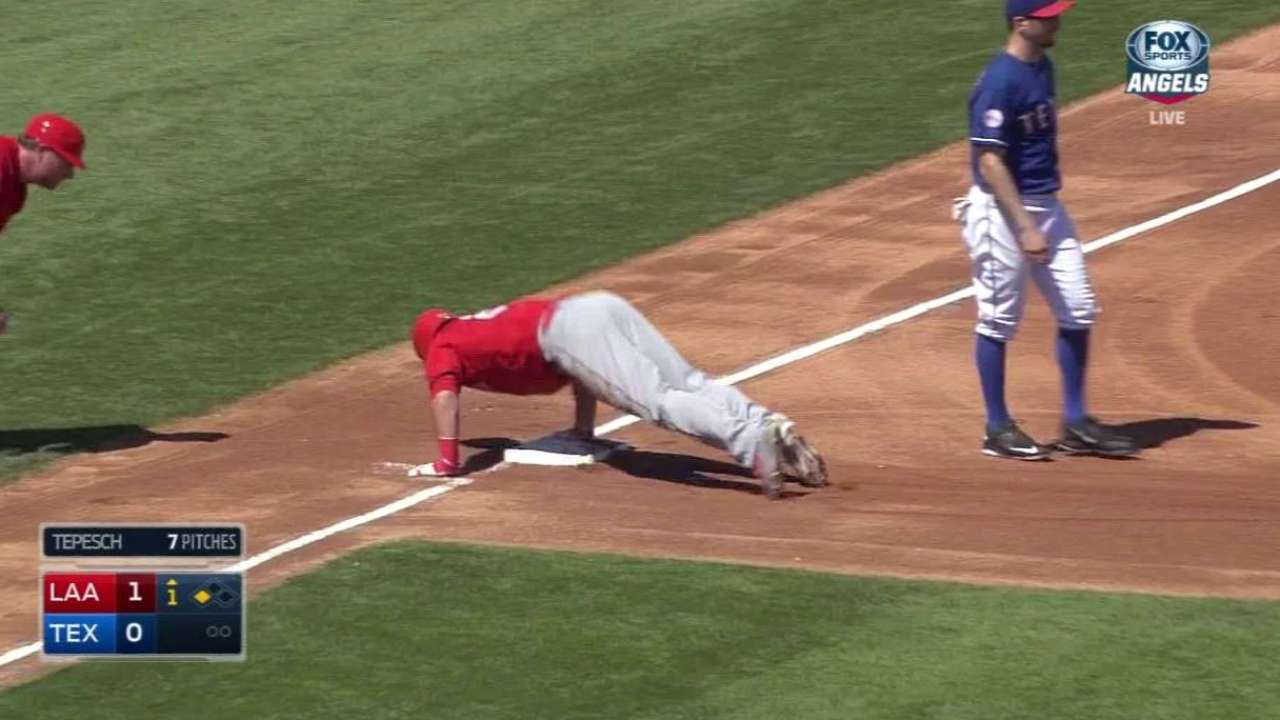 Mike Trout doesn't play fantasy baseball, but he certainly hears about it a lot. How could he not, as the consensus No. 1 pick in fantasy leagues throughout the country for three years running? Trout is a fantasy owner's dream. He racks up singles (321 from 2012-14), doubles (105), triples (26), homers (93), RBIs (291), runs (353) and stolen bases (98), all in one 23-year-old package that is widely considered the best all-around talent in the game.
An avid fantasy football player, Trout understands the passion and competition that fantasy leagues inspire. In advance of Opening Day, MLB sat down with the Angels' superstar center fielder to discuss the allure of fantasy sports and his critical place in the midst of it all.

MLB.com: The Angels have a pretty competitive fantasy football league every year. What's the draw of playing in a fantasy league?
Trout: I'm an Eagles fan, but when you've got guys on your fantasy team whose teams you don't usually watch, you get more involved.
MLB.com: Do you pay attention to your own ranking in fantasy baseball?
Trout: I don't really look at it, but when my buddies back home have their drafts, they always bring me up.
MLB.com: What do you think about your status as the No. 1 pick for three years running?
Trout: That's what I strive for every year. I just do my best every day on the field and try to get some hits and score runs. At the end of the year, if I'm the top-ranked player, that's pretty cool.
MLB.com: How often do fans tell you about your performance for their teams?
Trout: Every once in a while, but it's nothing too crazy.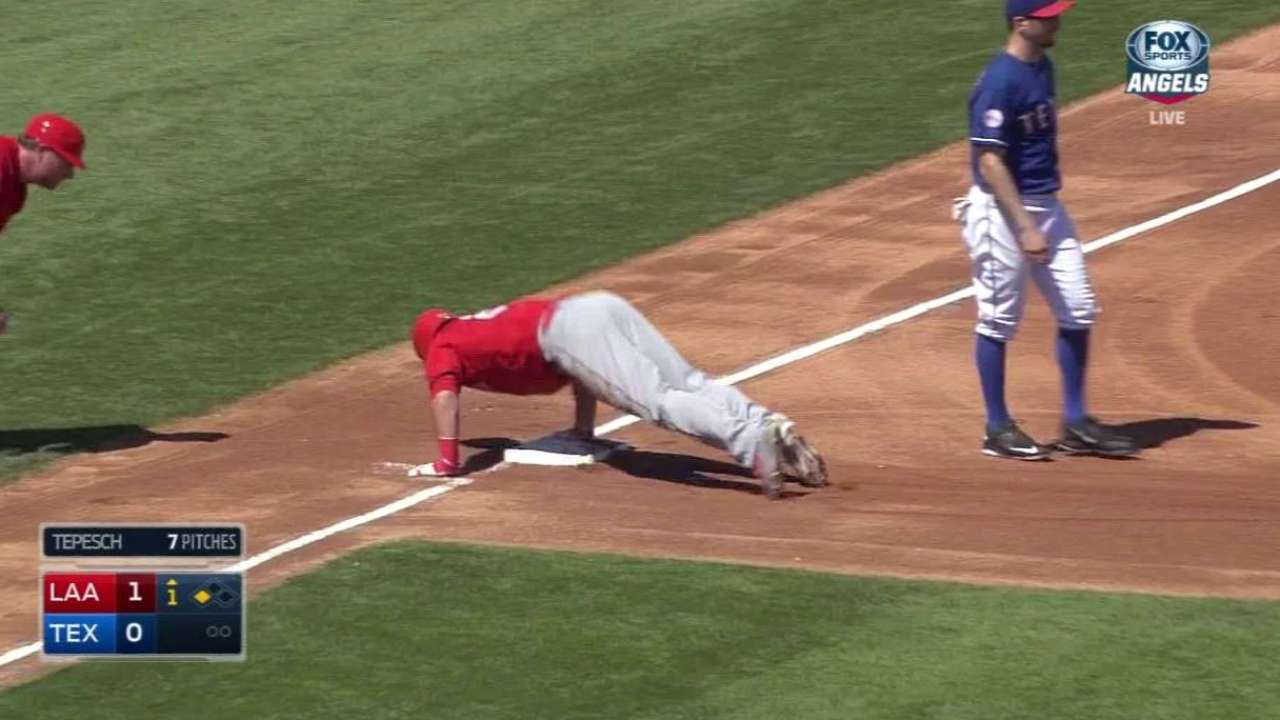 MLB.com: Would you draft yourself first if you did play fantasy baseball?
Trout: I mean, obviously, I would [laughs]. I think it's pretty cool.
MLB.com: Which other player would you like to have on an imaginary fantasy baseball team?
Trout: [Miguel] Cabrera is up there, and [Clayton] Kershaw as a pitcher. [Andrew] McCutchen, Albert [Pujols]. It depends on what skills you want.

MLB.com: You guys are all naturally competitive, so how intense do the fantasy rivalries get in this clubhouse?
Trout: We like to bond with our teammates. We talk some trash with each other. It's a fun thing to do.
Alden Gonzalez is a reporter for MLB.com. Read his blog, Gonzo and "The Show", and follow him on Twitter @Alden_Gonzalez. This story was not subject to the approval of Major League Baseball or its clubs.