Shannon shares his take on Cards' expectations
Entering 44th season in booth, radio voice likes what he sees from Gonzales, Heyward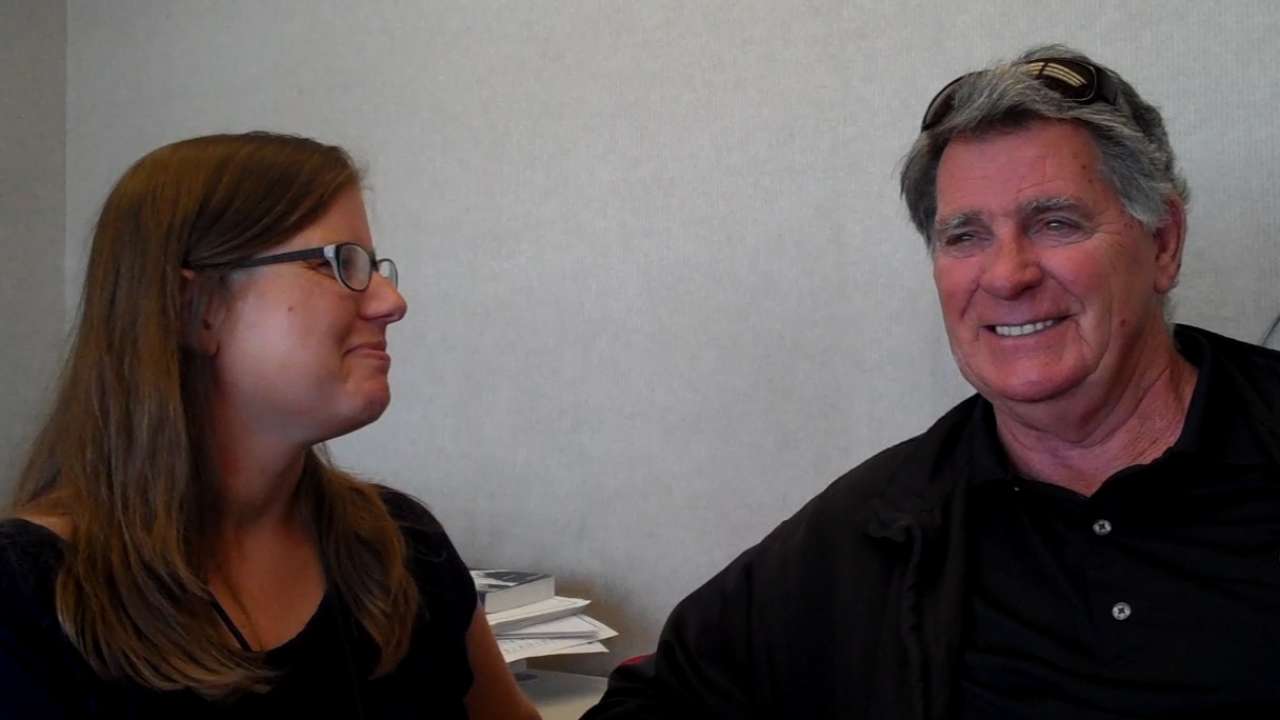 JUPITER, Fla. -- With the start of the regular season quickly approaching, MLB.com sat down alongside broadcaster Mike Shannon, who is about to begin his 44th season in the Cardinals' radio booth. Shannon's connection to the organization actually dates further back than that, too, as the St. Louis native began his nine-year Cardinals playing career in 1962.
Shannon, who has been watching the club throughout Spring Training, shared his thoughts on what he has seen over the past month and provided his take on what to expect in the year ahead. To see the interview in its entirety, view the video clip. Below are some highlights:
MLB.com: Have there been any players or storylines that have caught your attention this spring?
Shannon: Not really, except for Marco Gonzales. He looks like he's ready to blossom. I don't think there is any doubt about it. And if he can take that fifth-starter job, that frees up the other two guys to go to the bullpen. That's going to bolster the bullpen. Our pitching staff has to stay healthy, and they have to execute for us to be good.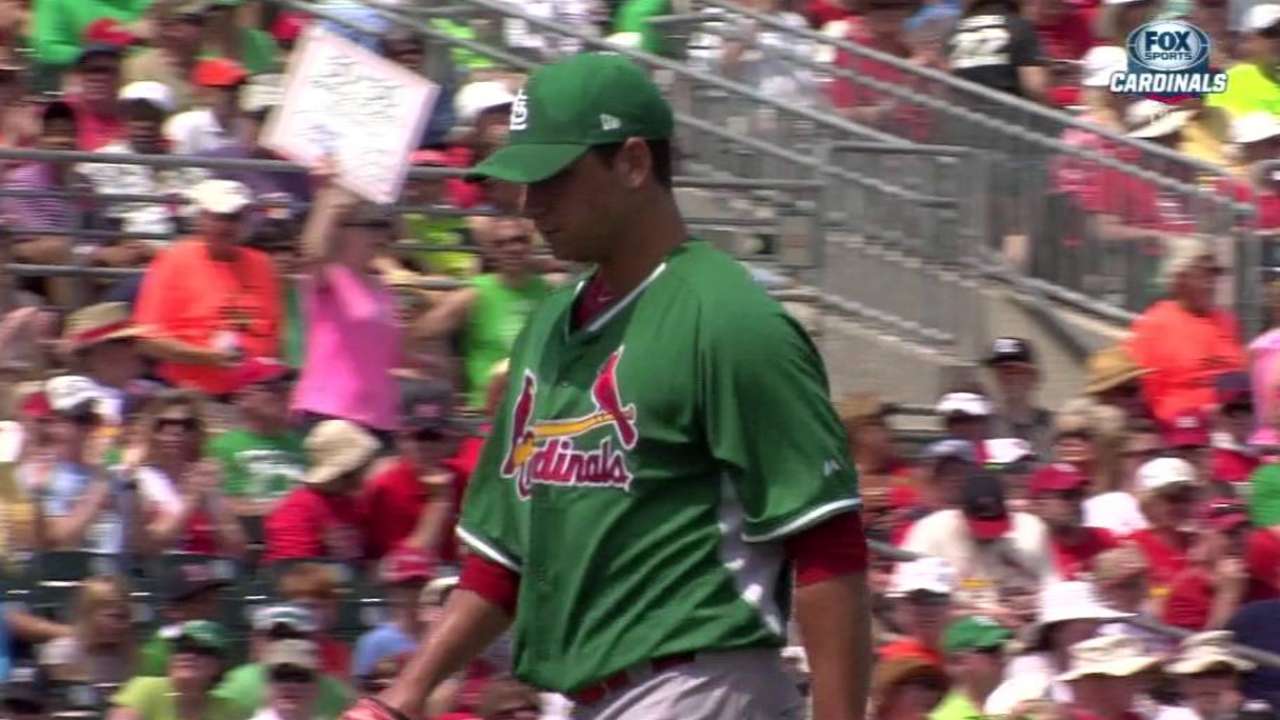 MLB.com: As you look at the projected lineup, how would you characterize it? Is it deeper than last year? Is there the potential for more power?
Shannon: I don't think they're powerful enough that they're going to roll over anyone offensively, especially with the good pitching we have in our division and in the league. They're going to have to move runners when they make outs. They're going to have to hit-and-run a little bit. They're going to have to run the bases better than they have in the past. Now, they have a couple guys who can do that, so we'll wait and see how that pans out.
MLB.com: What are your early impressions of Jason Heyward?
Shannon: He's going to be plus-plus. He's a five-star guy. He can hit for power. He's a very good defensive player, and he's a great guy to have in the clubhouse. And he's very good on the bases, too. He can steal a base for you, also, besides running the bases well. There's something we don't talk about much anymore -- how to run the bases. You need to know how to run the bases in this business. Over the long haul, it's immensely important.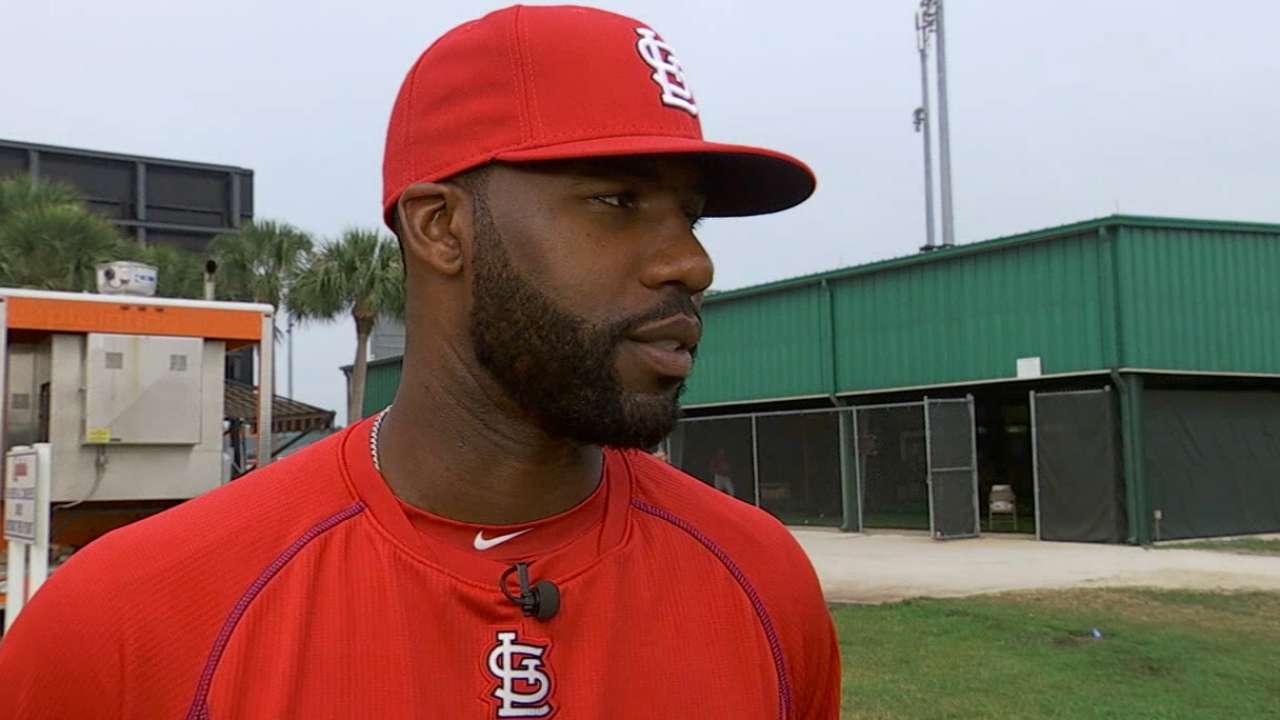 MLB.com: We haven't had the opportunity to see the other National League Central teams this spring, but as you look around, how do you see this division playing out?
Shannon: Well, the Cubs are going to be better. They have a lot of young talent. Cincinnati, we're just going to have to wait and see. And Pittsburgh, the same. They have to stay healthy, also. Health is so important in this business now. The other thing that is important is to get off to a good start.
Jenifer Langosch is a reporter for MLB.com. Read her blog, By Gosh, It's Langosch, follow her on Twitter @LangoschMLB and like her Facebook page Jenifer Langosch for Cardinals.com. This story was not subject to the approval of Major League Baseball or its clubs.