Is Montero pitching his way into starting rotation?
Collins won't rule it out for righty after strong start against Yanks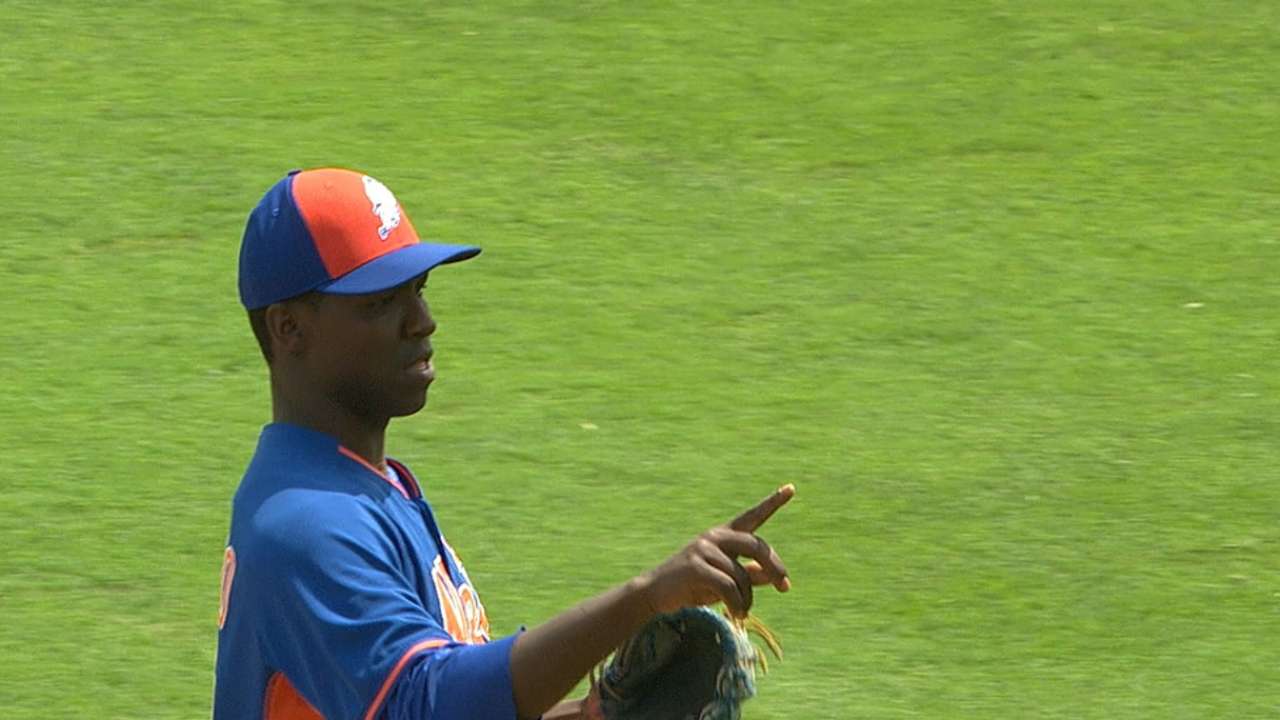 TAMPA, Fla. -- Mets manager Terry Collins continues to dangle the possibility that Rafael Montero could pitch his way into the starting rotation to open the season. The 24-year-old right-hander continues to do everything he can to keep that possibility alive.
Facing a lineup that included most of the Yankees' projected starters, Montero allowed one run on three hits in four innings. He struck out four and didn't walk a batter in the Mets' 7-2 Grapefruit League win Wednesday at George M. Steinbrenner Field.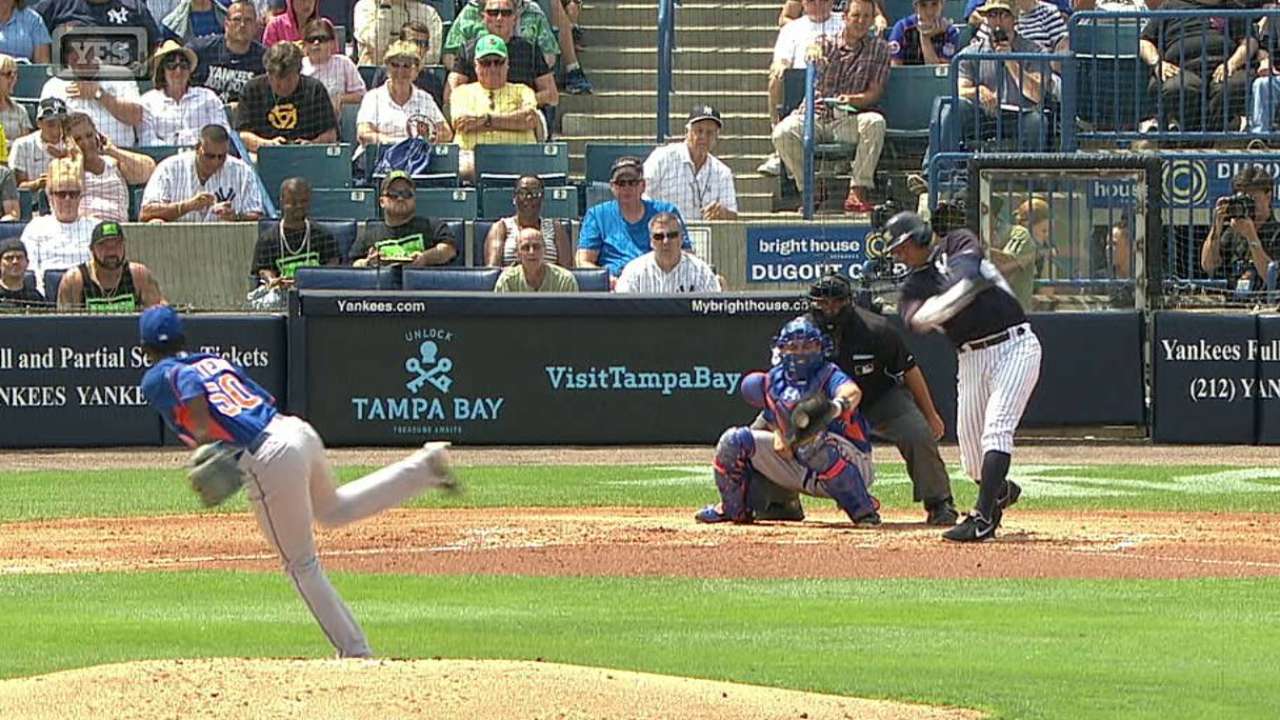 And while Collins hinted that veteran Dillon Gee has the inside track to claim the No. 5 spot in the rotation, he still hasn't publicly ruled Montero out.
"Right now, we still like our options with Dillon, but there's no reason we can't go another way," Collins said. "We'll leave it open.
"But I was very impressed with the way [Montero] threw. That was the best I've seen. We've heard for two years about what a strike-thrower he was. Last year, when he came up, I don't know if it was nerves or what, but we didn't see that. Then twice this spring now we've seen exactly what everybody is talking about. He's had two very good outings in a row where if it's not a strike, it's near the zone. That's the kind of pitcher we know how he should be."
In his last two appearances, Montero, the Mets' No. 8 prospect, has given up two runs on five hits, struck out six and not walked a batter in 7 2/3 innings.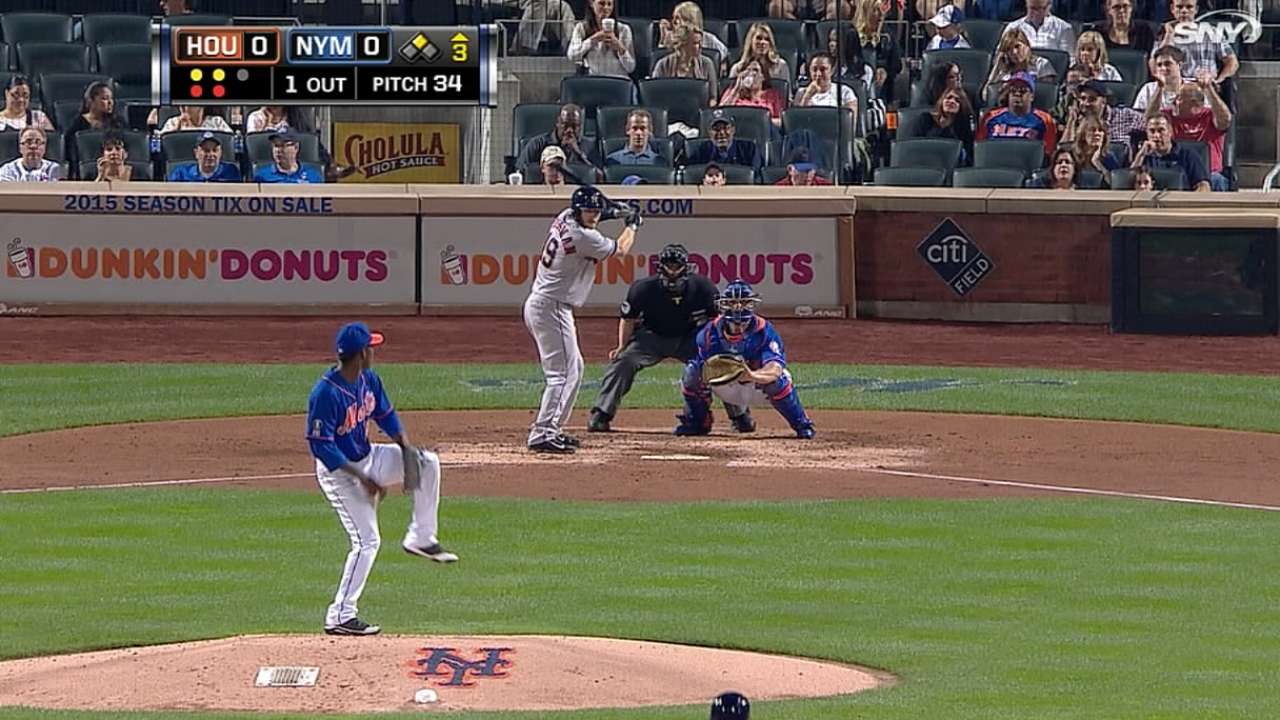 Even if he doesn't start, Montero is likely to make the team out of the bullpen. And considering that teams always need extra starters before the season is over, he could be expected to start at some point.
"I just came here to play baseball and to work on things to get better," Montero said through a translator. "That decision is out of my hands. I'm here to do my thing and get better. In the Minor Leagues, I was a starting pitcher. Now in the big leagues, I'm ready to pitch in whatever role they want. In the Minor Leagues, I want to start. But here in the big leagues, that's their decision."
Collins isn't concerned by the fact that Montero hasn't worked out of the bullpen before.
"Neither has Dillon," Collins said. "So we're not doing anything different with either guy. If he realizes that the way he threw the ball today -- that's exactly what you've got to do no matter where you're pitching. And that's pound the strike zone. If you can get hitters looking for your fastball, which he has to do, then you're going to get outs with your offspeed pitches. I don't care what role it's in. That's how you get outs."
The Mets started Montero on Wednesday because they wanted to see how he would react in front of a big crowd facing a veteran lineup. No matter what happens in the next couple of weeks, he easily passed that test.
Paul Hagen is a reporter for MLB.com. This story was not subject to the approval of Major League Baseball or its clubs.